Three's Company and Cars of the Future
After completing Vale's divestment, Inalum joins hand with Pertamina to venture into the car battery industry, collaborating with Toyota Indonesia.
Edition : 29 October 2019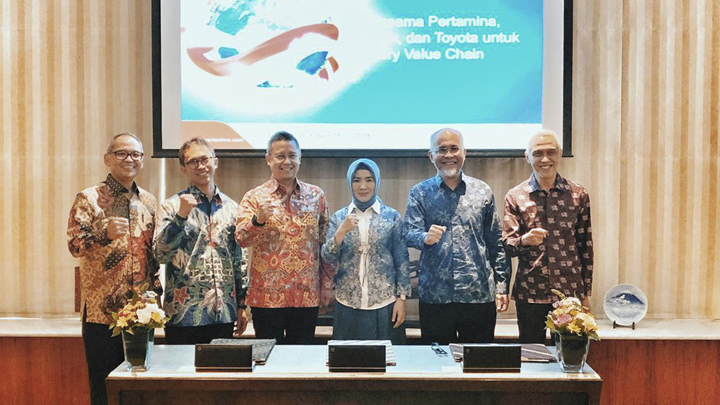 A meeting was held amidst the festivities of the Tokyo Motor Show. In Toyota City, Aichi, not far from Nagoya, Japan, Budi Gunadi Sadikin met with Powertrain Company Toyota President, Hirohisa Kishi, on Thursday, October 24. Budi was joined by Pertamina's Director for Investment Planning and Risk Management Heru Setiawan. At the time, Budi was still the CEO of Indonesia Asahan Aluminium, or Inalum for short. Hirohisa is one of Toyot
...