From Prayer Mat to Sinning
A number of mass organizations in Bekasi are involved in political activities, and compete in offering security services. Local officials are backing them up.
Edition : 18 November 2019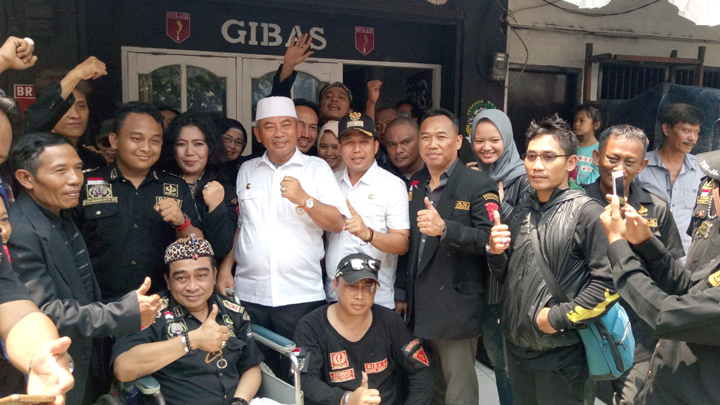 DANGDUT (folk music originating from Arab and India) music is thumping at the veranda of the Consolidated Children of Siliwangi Initiative (GIBAS) secretariat in Bekasi on Friday, November 15. Dozens of youths in black clothing gather around glasses and bottles. They are joking around, and sometimes scream along with the music. "They are the area sector heads who are on duty," Deni Muhammad Ali, Bekasi GIBAS' chairman, told Temp
...