The Government's Option Remains Direct Regional Elections
Director-General of Regional Autonomy, Home Affairs Ministry, Akmal Malik Piliang
Edition : 26 November 2019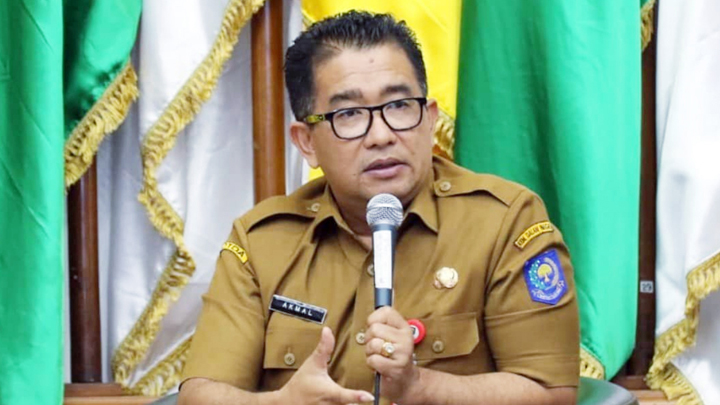 The home affairs ministry is conducting an evaluation of direct regional head elections (pilkada). Director-General of Regional Autonomy Akmal Malik Piliang said the evaluation will be going on until early January. To Tempo, on November 20, Akmal explained the reason for the home affairs ministry's evaluation of direct pilkada. He also explained the plan for the asymmetrical regional election in various regions.
What has prompted the home affairs ministry to evaluate direct regional head elections?
Not all regional elections in 542 regions were successful. It is natural for us to evaluate the unsuccessful ones. The result of our evaluation in 2012 showed that Rp20-50 billion was needed for someone to become a regent or mayor on average. Now it is said to be Rp30-50 billion on average. In fact, the take home pay of a regional head is Rp50 million per month. The annual sum is only Rp600 million and in five years it totals Rp3 billion. Just compare it with the cost. Something is irrational from the position of a regional-head candidate.
Pilkada becomes expensive because of the practice of money politics.
This is why we evaluate the elections from the aspects of candidates, voters, political parties and organizers. I do not blame the General Elections Commission (KPU) and the Elections Supervisory Agency (Bawaslu). But in one polling station there can be multiple supervisions. Residents, candidates and political parties exercise control, so does the government through Bawaslu. It demands costs. There is also some distrust. So trust should be built to reduce witnesses' costs.
By making regional election indirect, will political costs become lower?
I do not mention indirect pilkada or a return to the regional legislative council (DPRD). I only say that direct pilkada is expensive. It does not mean that indirect pilkada is inexpensive. So let us make the elections low-cost. Now all regions are complaining because pilkada spends regional budgets. In islands regions like Nias or Aru, they take pains to secure pilkada funds.
Can regional election by the DPRD be a solution?
It can be. But do not say we want the elections to be done by the DPRD. The government's option remains direct pilkada. We undertake the evaluation first. It is planned to last until early January. Thereafter, will all regions continue their direct pilkada? Let us await evaluation results. Just be patient.
---
I do not mention indirect pilkada or a return to the DPRD. I only say that direct pilkada is expensive. It does not mean that indirect pilkada is inexpensive. So let us make the elections low-cost.
---
Why does the government plan to apply asymmetrical regional elections?
We tend to use the same solution for settling different problems. In Papua, for instance, are ballot boxes used? No. We have many isolated regions but the regulation is the same. What happens finally is a waste.
How will the government determine the use of an asymmetrical pilkada system in a region?
The assessment is based on the relevant region. It cannot use the same approach for all parts of Indonesia. This is not a country with conjuring tricks. We should have the courage to map indexes of democracy, to chart conditions in regions. This is what I call asymmetrical pilkada.
With the different systems, do voters' rights remain guaranteed?
Their rights remain the same. But the scope of control is curbed. We also consider the option of using electronic voting or e-voting and electronic recapitulation or e-recap. So it remains one man one vote. It is only technically changed. By this system, we no longer need witnesses.
For indirect regional election, has any study been made?
We are still evaluating it. Upon its completion we will give a recommendation after talking with all parties, internally as well as externally. It will later be reviewed by inviting research agencies like the Indonesian Institute of Sciences, also universities. Only in the end can we say which regions should apply what systems.
Which regions are going to be different?
Possibly isolated regions and archipelagos will be different. They likely to use electronic recapitulation. This is also asymmetrical in technical terms. Perhaps it will also be asymmetrical in Papua.