An Honor for an Old Javanese Literature Expert
The National Library and the Archipelagic Manuscripts Society invited Stuart Owen Robson to Malang. He and Peter Josephus Zoetmulder compiled the monumental work of the Old Javanese to English dictionary.
Edition : Tuesday, Desember 3, 2019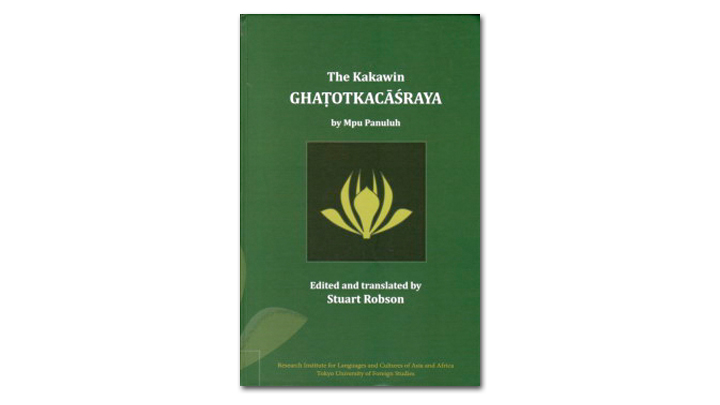 HE has dedicated his life to old Javanese literature. This tall man with a quiet demeanor from Australia is now 78 years old. He is Professor Doctor Stuart Owen Robson. In 1971, Robson published Wangbang Wideya: A Javanese Panji Romance, the result of his doctoral dissertation at Leiden University, the Netherlands. Robson is also known because he collaborated with Father Petrus Josephus Zoetmulder to make the monumental work Old Javanese-English Dictionary, which was published in 1982. This very thick dictionary was published by Martinus Nijhoff. In 2006, it was translated to become the Old Java to Indonesian Dictionary by Darusurapta and Sumarti Suprayitna, which was published by Gramedia Pustaka Utama.
In 1981, together with A. Teeuw, Robson published Kunjarakarna Dharmakathana: Liberation Through the Law of Buddha. Kunjarakarna is a work of old Javanese poetry (kakawin) by Mpu Dusun. This was not the first time that Robson had cooperated with Zoetmulder and Teeuw. Long before that, in 1969, with Zoetmulder, Teeuw, Th. P. Galestin, and P.J. Worsley, Robson wrote Siwaratrikalpa of Mpu Tanakung, which was published by Martinus Nijhoff. Robson has continued to do studies on old Javanese literature. In fact, in 2016, at the age of 75, he produced another book about Kakawin Ghatotkacasraya by Mpu Panuluh. This book was published by the Research Institute for Languages and Cultures of Asia and Africa, Tokyo University of Foreign Studies.
On November 16-17, at Hotel Savana in Malang, East Java, the Indonesian National Library honored Stuart Robson. At this event entitled Sancaya Sari: Stuart Robson's String of Masterpieces, there were speakers and friends from Robson's generation, such as old Javanese expert P.J Worsley, archeologist Agus Aris Munadar, epigraphist Ninie Susanti, Turita Indah Setyani, and the young philologist Abimardha Kurniawan.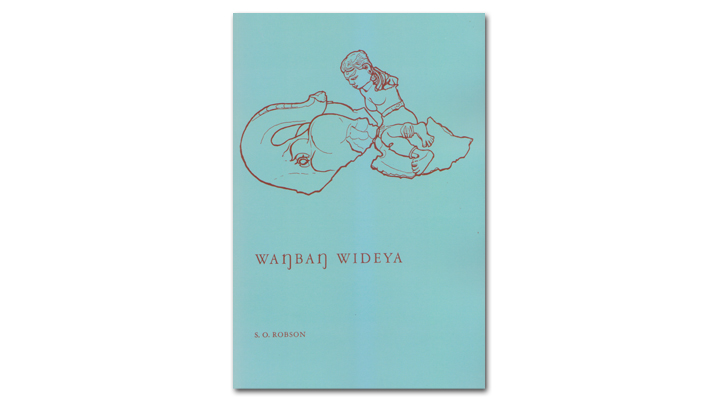 Wangbang Wideya: A Javanese Panji Romance/Tempo
Robson appeared calm as he listened to their presentations. Most of those in attendance were philologists, ancient manuscript enthusiasts, and university students majoring in old Javanese and Balinese literature. About 30 university students studying old Javanese literature at Udayana University in Bali attended as well. Philology students are familiar with Robson's works. "Pak Robson's book Principles of Indonesian Philology, is obligatory reading for all philology students who are studying ancient manuscripts in Indonesia," said Munawar Holil, a philologist who is also general chairman of the Archipelagic Manuscripts Society.
W251bGwsIjIwMjEtMDUtMTEgMTg6NDk6NDIiXQ
In his speech, Robson said that he first heard ancient Javanese in 1960 or 1961 from Doctor F.H. van Naersen, who at that time was head of the Indonesia Department at the University of Sydney, Australia. Van Naersen is an epigraphist who focused his attention on old Javanese inscriptions. "F.H van Naersen was very interested in old Javanese inscriptions. Van Naersen's lectures on ancient Javanese history made it seem like the days of the Majapahit had just happened recently and as if the Hindu hermits are still meditating in the caves in the mountains of Java," he said.
Robson remembered that during his first lesson when learning Javanese he was asked to read an excerpt of a modern work of Javanese literature entitled Layang Damar Wulan and an excerpt from the old Javanese work Adi Parwa. "It took us a very long time to translate and comprehend. That was because the old Javanese dictionary back then was still in Dutch, but we were not fluent in Dutch. After finding out the Dutch equivalent to a word in old Javanese, we ended up translating the Dutch vocabulary into English," he said.
On this occasion, Robson talked about how he went to Leiden University to study old Javanese. "The first generation from Australia who went there was Peter Worsley in 1964. I followed in 1965," he said. Robson recalled how in addition to studying old Javanese he learned about Sanskrit and Arabic, because those two languages are very important for understanding old texts in Indonesia.
During the event in Malang, Robson explained how European researchers initially became interested in old Javanese studies. According to Robson, in Europe, old Javanese studies began in the 19th century. They were initially done by some Dutch government employees. Study books on Javanese vocabulary and grammar were printed in the city of Haarlem. Courses were set up in Delft, then in Leiden.
In the early 20th century, graduates from the Old Javanese program at Leiden could find work in the Dutch Indies as taalambtenaar, Dutch government employees who specialized in language. One of them was Th. Pigeaud. There were also many Christian missionaries who studied Javanese in order to translate the Bible. In fact, in 1936, J.L. Swellengrebel, a Bible translator with the Netherland Bible Society, made a dissertation about serat (works of literature containing ancestral advice) from the end of the Majapahit era entitled Korawasrama. This book is about Uma, who was cursed to become Durga.
Zoetmulder himself was a missionary. Stuart Robson recalled how Zoetmulder taught in Yogyakarta. Robson remembered that in December 1963, Zoetmulder began teaching about old Javanese poetry to the literature students at Gadjah Mada University (UGM). In those days, UGM's literature faculty did not have its own building, and used a space in a house in Wijilan, near Alun-alun Lor. In addition to teaching in Wijilan, Zoetmulder often used a reading room at the Kumetiran Presbytery to teach his students. "Father Zoet's method was to take the text of a certain poem then analyze it word by word. As I recall, in 1963, the text being read was Lubdhaka by Mpu Tanakung," said Robson.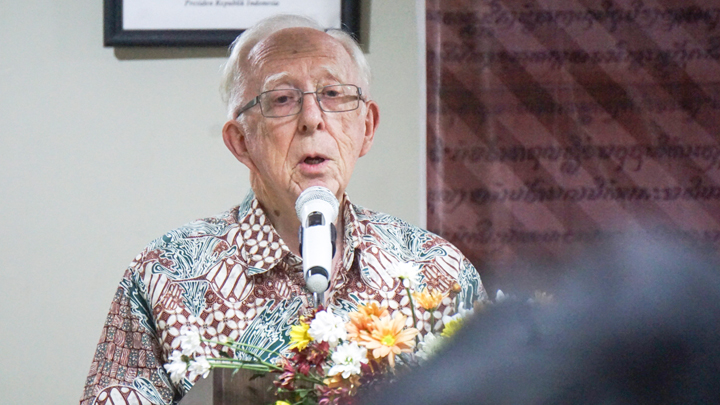 Stuart Robson/the National library and IndoPotency
Robson also remembered how Zoetmulder explained the use of each word in different contexts. One thing he cannot forget was how Zoetmulder always emphasized that the literary masters or mpu who authored the old Javanese poetry always attempted to achieve a condition known as lango. Lango in old Javanese means beauty, poetic beauty (Zoetmulder published a book summarizing old Javanese literature entitled Kalangwan, which comes from the word lango). "The concept of lango, of poetic beauty, comes fully from old Javanese, and took nothing from the theory of "rasa" (taste/feel) which is the basis of the esthetics of Sanskrit poetry and drama in India," said Robson. For Robson, studying Javanese kakawin is a study to find the symbol or hidden allegory in it.
Robson further explained how the theme of studies in old Javanese as done by the experts from his generation would carry over into the following generation. "In 1998, Helen Creese from Australia, for instance, published a book about her study of the book Parthayana (Perjalanan Partha). Parthayana is the story about Arjuna which was written in Klungkung, Bali, during the time of the kingdom of Dewa Agung Surawirya in 1730.
Creese was the student of the late S. Supomo at Australia National University. Supomo was Zoetmulder's student at UGM in the 1950s. "Pak Pomo wrote a dissertation about Kakawin Arjunawijaya," said Robson. The story of Arjuna first appeared in old Javanese literature in Kakawin Arjunawiwaha written by Mpu Kanwa around 1030. "Interestingly, 700 years later, in 1730, a different story about Arjuna appeared in the book Parthayana," he said.
Robson also mentioned A. Teeuw's dissertation, Kakawin Bhomantaka. The poet Bhomantaka was not a known figure. The name of the king to which that book was dedicated to was also not mentioned. Clearly, that kakawin came from the Kediri period, sometime between the mid-12th century to the early 13th century. "For me, the author of Bhomantaka was a genius. His descriptions are extraordinary and are expressed in an original manner. Teeuw worked on this dissertation while in hiding when Germany occupied the Netherlands. "While in hiding, Teeuw took along the Bhomantaka text which had been published by R. Th. A. Friederich in 1852, as well as Van der Tuuk's dictionary," said Robson.
According to Robson, after the war, Teeuw's study about Bhomantaka was accepted as a dissertation proposal by Professor Gonda at Utrecht University which Teeuw later defended with the title Het Bhomakawya Een Oudjavaans Gedicht on December 6, 1946. In 2005, Teeuw's dissertation was translated into English with the help of Stuart Robson.
In addition to studying old Javanese poetry, Robson is also adept at studying literature from the middle Javanese period. His dissertation was about Kidung Wangbang Wideya, a kidung which tells the story of Panji's travels, which was written in Bali in the 16th century. Kidung is a genre of literature which appeared during the middle Javanese period. "Robson did not think that the esthetic quality of the kidung were inferior to the esthetic quality of old Javanese kakawin," said Willem van der Molen, an expert in old Javanese literature who is Robson's associate. In his speech at Malang, Robson also talked about the time he was working on his dissertation.
"I did the research on the Kidung Wangbang Wideya manuscript in 1968 at the Leiden Library. Fortunately, I was able to obtain a kidung which had been transliterated by J. Soegiarto. He was once an assistant to Professor C.C. Berg and Professor E.M. Uhlenbeck. I remember that the Wangbang Wideya manuscript in Leiden was so dirty I had to clear the dust off it. I had to clean it with cotton and water provided by E. Andriessen, an assistant in the library's reading room. I remember when working on the Wangbang study back then I saw Th. Pigeaud in the library's reading room, engrossed in completing his major work Literature of Java, a study which he began in 1967."
In Malang, as a special honor to Robson, Van der Molen read from Robson's dissertation, Wangbang Wideya: A Javanese Panji Romance, from a paper entitled Grudge and Vow in the Wangbang Wideya".
Seno Joko Suyono