Police Batons in Tamansari
Residents of Tamansari faced police brutality during an eviction. Their legal efforts have been inconsequential.
Edition : 23 Desember 2019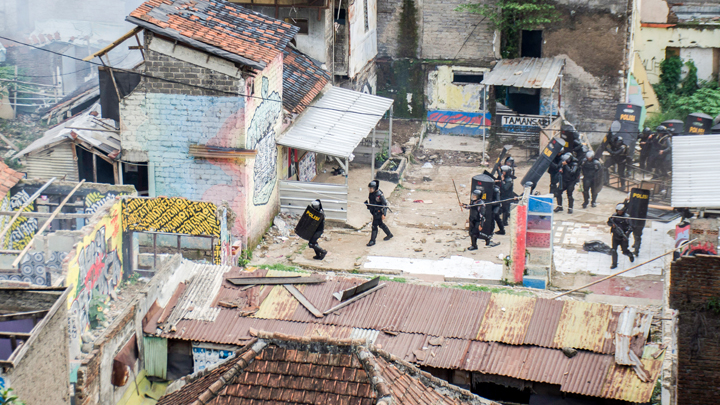 THE nightmare began when Eva Aryani woke from her sleep at 7am on Thursday, December 12. From the WhatsApp group of Neighborhood Association (RW) 11 of Tamansari in the Bandung Wetan subdistrict, City of Bandung, West Java, the 49-year-old woman found out that the area had been surrounded by about 30 uniformed officers. "When asked by residents, those police officers said that they were having rice porridge for breakfast. But there has neve
...