Why Fewer International Tourists?
Indonesia failed toreach its target for international tourist arrivals. Expensive domestic flights contributed to this.
Edition : 30 Desember 2019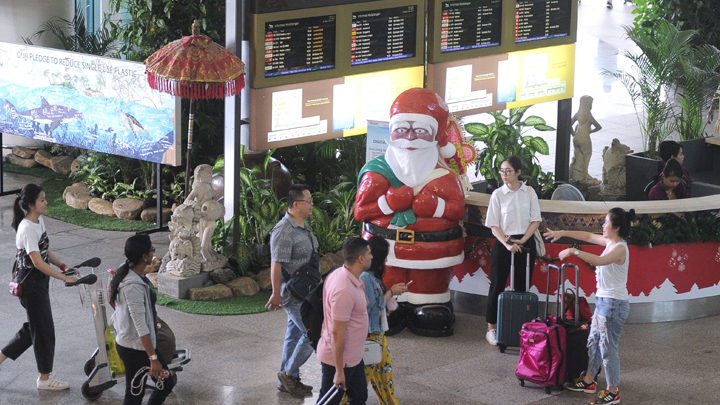 WHILE the year has yet to end, Wishnutama Kusubandio seemed to have given up. This minister for tourism and creative economy said he was unable to reach the target of grabbing 18 million foreign tourists to visit Indonesia in 2019. "My estimate is around 16.4 million by the end of the year," Wishnutama told Tempo in early December.
The target for 18 million international tourists was in fact already an adjusted estimate. Previously, the government's target was 20 million. However, Wishnutama already foresaw difficulties in achieving this not long after President Joko Widodo inaugurated him as minister of tourism on October 23. The number of international tourists visiting Indonesia between January and September this year had only reached 68% of the targeted figure.
These doubts deepened in early December, when the Central Bureau for Statistics BPS released its latest numbers. Until October, only 13.6 million overseas tourists had visited Indonesia, a 2.85 percent increase compared to the same period in 2018. However, it was worrisome that only 1.35 million people visited in October, a sharp decrease from the previous month.
Wishnutama said that the lower numbers were, among other thingss, due to the general elections, travel warnings from some countries, and natural disasters. The high prices of domestic flights also played a role, though that was not the main reason.
Even though prices for international flights were not especially high, it is thought that expensive domestic flights have prevented Indonesia from attracting more overseas tourists to explore many destinations. International travelers usually plan well ahead of time, which includes calculating the costs of domestic flights to destinations which could not be directly reached from their country of origin.
Wishnutama admitted that he had heard these complaints from overseas tourists. "Why are the domestic air prices so expensive?" he said, quoting several tourists' comments. In addition to discouraging foreign visitors, these high domestic prices have also prompted Indonesians to go abroad for vacations.
Unlike domestic flights, international flights are not tied to floor prices, which the Transport Ministry holds for routes in Indonesia. Consequently, international airlines are able to sell cheap tickets according to market conditions. Meanwhile, for Indonesian routes, rates can only be up to 35 percent under the ceiling, or the most expensive price of each route.
Domestic tourists fleeing abroad can be clearly seen in the statistics. The Tourism ministry noted that only 2.58 million Malaysian tourists visited Indonesia between January and October this year. Meanwhile, the number of Indonesians who visited the neighboring country reached 3.2 million people. "We should not have our own tourists go abroad and spend their foreign currency elsewhere. That shouldn't be the case," Wishnutama commented.
Expensive plane tickets are not new. This problem has been present since Christmas of last year. At the time, ticket prices spiked. The public thought this was due to peak season, which carries onto the new year's. After that, usually prices level out.
However, this did not happen at the beginning of 2019. Air travel prices did not go down. Two carriers who dominated 90 percent of the domestic market – Garuda Indonesia and Lion Air – agreed to not go back to price levels prior to Christmas 2018.
This agreement had sparked cartel suspicions from the Commission for the Supervision of Business Competition KPPU. This was intensified by the disappearance of price-fighter AirAsia – the only credible competitor for Garuda Indonesia and Lion Air – from 15 online ticket sellers including from two biggest sellers, namely Traveloka and Tiket. This had been investigated in January, and is now in the trial stage in the anti-monopoly commission. Garuda and Lion have steadfastly rejected the accusations.
Aside from cartel allegations, the government has also been disturbed by the high airfare prices since early this year. Foreign exchange from tourism has been touted as a weapon to counter current account deficit that for a time had exceeded the safety threshold of three percent of gross domestic product in 2018.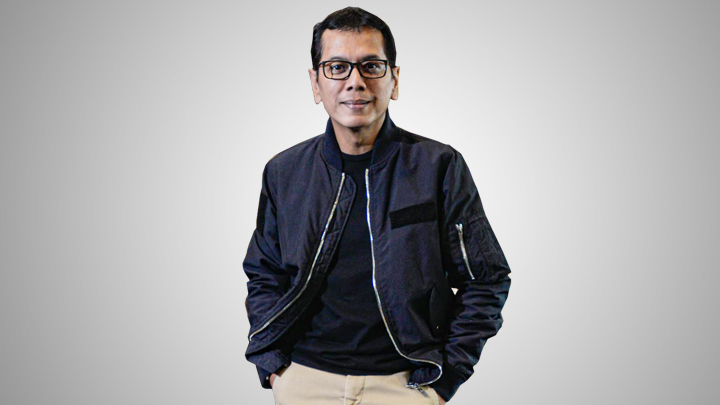 Wishnutama Kusubandio/Tempo/Tony Hartawan
Steered by the Coordinating Ministry for Economic Affairs, President Joko Widodo's first-term cabinet created a strategy to make sure that airline ticket prices can be lowered. In May, the Transport Ministry lowered its ceiling prices. Carriers also agreed to give a 50 percent discount on Mondays, Wednesdays and Fridays on certain hours and routes.
The caveat was that the goal to attract as much foreign currency as possible from overseas tourists ran counter with the business interests of domestic carriers, who chose to hike their prices. One of them was state carrier Garuda Indonesia Group. "We adjusted our prices to the ceiling levels," said Fuad Rizal, Garuda Indonesia's acting President Director, in a public forum in Cengkareng, Tangerang, Banten, on Friday, December 27.
Throughout 2016 and 2017, Garuda Indonesia remained at the 60 percent level of the ceiling price in the full-price class. In the same period, Garuda subsidiary Citilink Indonesia sold tickets at floor prices. However, starting at the end of last year, Garuda continued to increase its ticket prices, which are currently at the 85 percent level of ceiling prices. Meanwhile, Citilink has hiked its prices to 70 percent of the ceiling price for low-cost carriers.
These pricing policies have led to a drop in the number of passengers for both airlines. In the first nine months of this year, the Garuda Group only had 14.4 million customers, down a sharp 28 percent from the same period last year. Even so, the company did not see this as a problem, as the higher ticket prices has improved its cash coffers.
Garuda Group's earnings from passengers until September this year was up a slight 3.7 percent to US$ 1.96 billion. Per-ticket yield for Garuda passengers, meanwhile, jumped from US$7.9 cents to US$10,9 sen. Meanwhile, Citilink's yield rose US$6.1 cents to US$6.2 cents. "This is just to clarify things," said Fuad Rizal when contacted on the evening of Friday, December 27. When explaining the performance of the company earlier that day, Fuad also pointed out that the improved performance was due to a simplification from ten to seven routes.
A number of carriers said that current conditions prevent them from lowering ticket prices. Besides the lower number of passengers, other costs could not be pushed down, such as aviation turbine fuel, and aircraft rent and maintenance. At the Garuda Group, the above count for 64 percent of total operational costs.
On Thursday, December 26, Indonesian National Air Carrier Association INACA went to the Coordinating Ministry for Economic Affairs. To Minister Airlangga Hartarto, INACA asked for the easing of tariffs for a number of airline components, which had led to high maintenance costs.
Wishnutama was certain that this problem could be duly overcome. On Friday, December 27, he met with State Owned Enterprise Minister Erick Thohir. Both agreed on taking immediate strategic steps together with Garuda, state energy enterprise PT Pertamina (Persero), and state aviation company PT Angkasa Pura. "We realize that we need to make a decision for the longer term," Wishnutama added on Saturday, December 28. "This needs time, and it's anything but simple."
While the target for this year's foreign tourists may not be reached, Wishnutama was optimistic that foreign exchange from the tourism sector would reach US$20 billion, or around Rp280 trillion. "The most important point is actually about how much foreign exchange we rake in, not the number of tourists arriving," he said.
KHAIRUL ANAM, FAJAR PEBRIANTO