Empty Debate on Flood Debacle
Flood controls in the capital city falls under long-term policies. Governor Anies Baswedan has become fixated on rhetoric.
Edition : 13 January 2020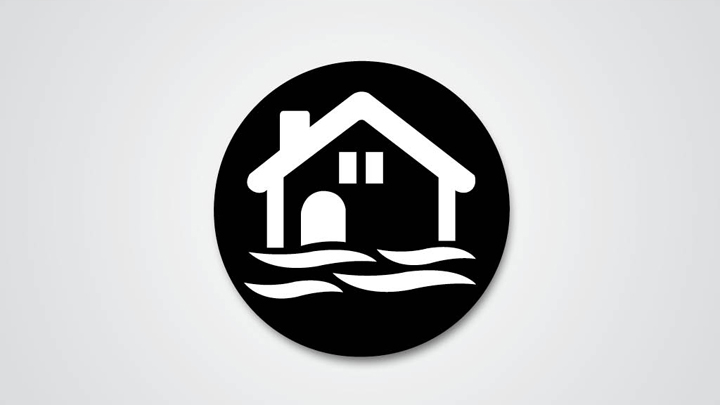 EMPTY rhetorical debate on flooding have shown just how narrow Jakarta Capital City Governor Anies Baswedan's viewpoint is on strategies to anticipate this particular disaster. Anies has caught himself up in self-defending rhetoric. He has forgotten his responsibility as a leader to maintain continuous efforts to save the citizenry and his region from disasters.
Governor Anies should not have allowed himself to be dragged into a non-essential polemic nor be bothered by social media bullying. All the while, both central government and the Jakarta Capital City Regional Government already had in place a flood control strategy. Policies such as river normalization projects to dam construction had been drawn up in regional policy.
As a regional chief elected directly by the people, Anies had the right to have a differing concept on how to control floods. Neither was he as governor disallowed from fulfilling his campaign promises, say, that he would not call for residential displacement in the name of development. The issue is, those promises cannot be executed if they are in violation of regional law or central government policies.
The flood control snarl-up in Jakarta began when Anies arbitrarily halted the normalization project on 13 rivers in the Capital City and replaced it with his naturalization project. But he did not immediately set down to implement his new policy. In result, there was no single progress in the flood control project since then.
His difference of opinion with Public Works and People's Housing Minister Basoeki Hadimoeljono also gave rise to an impression Anies does not like being found fault with. Basoeki stated the central government could not continue its normalization program on the Ciliwung River because the capital city government was laggard in releasing land. There were still some 17 kilometres of river flow remaining untouched. Anies took the bait and retorted the normalization idea was less effective if flood control was not begun from the upstream.
The governor looked as if all he wanted was to return the blame upon central government. To date, indeed President Joko Widodo has not completed the project of two upstream dams. The project aimed at decreasing the amount of surplus water sent down to Jakarta had in fact already begun. The two dams are projected to be completed this year because land release had already reached 90 percent.
Anies instead should not have left the fate of Jakarta dependent on central government projects. Flood control strategies should not only be focused on the upstream, but also in the river flow's middle and at the downstream. Downstream river flow also needs dams. Moreover, Jakarta's flooding problems are not always caused by upstream overflow. Extreme rain precipitation was proven to have flooded a huge portion of Jakarta in the early hours of January 1. At the time, surplus water had not yet flowed down from Bogor, as the inundation from upstream only occurred in the afternoon.
Flood control is a long-term project because it needs infrastructure built in stages. If Governor Anies does not wish to continue policies drawn up before his time, this automatically disrupts the whole flood control strategy.
Cities in advanced countries have adopted the politics of ecology, connecting city planning and spatial strategy and flood control with climate change. Currently Governor Anies is busy congratulating himself that during the flood melee, the Hotel Indonesia Roundabout in the city centre was not inundated.
The crux of the issue is not how bad the floods were this time around compared to previous years, rather what has the Jakarta city government done to anticipate floods in the future. The level of flooding depends much on precipitation and climate change. If the current Jakarta City administration does nothing now, the community will bear the brunt in the upcoming future.