Peter Pan from Manchester
Reynhard Sinaga's crimes became the biggest rape case in British history. He armed a 'secret poison'.
Edition : 13 January 2020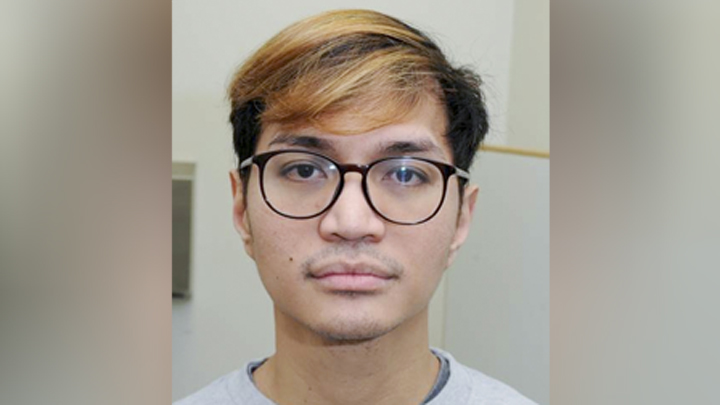 WITHOUT rainbow flags and colourful light, Gay Village appears just like other common places in a city. Most of its buildings are flats and shops. Red bricks and large windows dominate the area's facade. Such design is typical in Britain's big cities, let alone a city as big as Manchester.
During the day, the place in center of Manchester is quiet and most of its cafes are closed. "There used to be a signpost that the place was Gay Village. But, the last time I saw that the signpost was not there anymore," a Manchester University student said to Istman Musaharun Pramadiba from Tempo, Thursday, January 9.
The area only started to be different after sunset. During the night, the cafes will light their colorful lamps. Visitors began to flock the area, even those who are not from the gay community
On Thursday night, June 1, 2017, Reynhard Sinaga was roaming in the area seeking prey. He met a 18 years old man in Factory night club, which was not far from his apartment in Montana House. The 36 years old Indonesian citizen asked the young man to visit his apartment
Usually, the postgraduate student of Leeds University drugged his victims with gamma-hydroxybutyric acid (GHB) before raping them. Reynhard probably forgot to use the drug or maybe it only gave a little effect, the victim awoke facing down in the morning with his jeans and boxer on his knees. The young man realized that Reynhard had raped him. He attacked Reynhard and beat him black and blue.
W251bGwsIjIwMjEtMDMtMDUgMDg6Mjg6MDQiXQ
The young man called 999 and ambulance came to Reynhard's apartment where he had lived for five years in Britain. The ambulance brought Reynhard to the hospital. Initially, the police arrested the young man. But, the Greater Manchester Police soon realized they arrested the wrong person. After questioning Reynhard in the hospital, they started to see his odd behavior. Reinhard refused to give his phone and many times gave the wrong passwords to the police.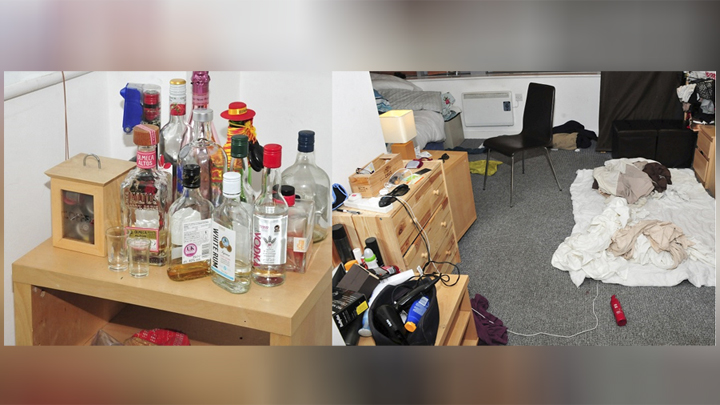 Bottles of drinks believed being used by Reynhard Sinaga to drug his victims (left) and the bedroom where he raped them in Manchester, England./ The Crown Prosecution Service (CPS) via REUTERS
After unlocking Reynhard's mobile phone, the detective found videos of Reynhard raped several young men who seemed asleep. Another cellphone also contained similar videos with different men. The police found a total of 3.29 terabytes of recording or equal to 250 pieces of DVD, depicting rape perpetrated by Reynhard.
After months of analyzes, police had identified 195 victims, who were unconscious when Reynhard assaulted them. To The Guardian, Inspector Zed Ali, senior police investigator, said that "It was like trying to combine millions of puzzles without jigsaw board." The case has developed into the most prolific rape case in Britain's history.
Investigator did not find the drug used by Reynhard to paralyze his victims. This is possible because the police only talked the victim two days after the rape when the trace of drug had disappeared from the body. However, the prosecutor insisted that the victims had been drugged with GHB, considering the similar effects.
Experts said to the juries that they were sure the victims had been drugged possibility with of GHB or other drugs with similar effects. As a matter of fact, according to the experts, a milliliter of GHB could render someone unconscious.
The drug, which commonly known as liquid ecstasy, is popular among fans of gay sex parties. The prohibited liquid's effect includes relaxing and making its users unconscious. Many victims only remember Reynhard gave them drink and completely forget what happened until the next day.
Only one victim, a 21-year-old young man whom Reynhard raped four times during the predawn on May 21, 2017, admitted there was something odd with the drink given to him. "It was like water, but there was solvent in it, almost like salt," he said through video during trial. "I asked him: 'What is this? This is not water'. And he answered, 'This is water. You need to drink water.'"
The heterosexual man admitted he did not remember anything until he woke up in the morning in Reynhard's apartment. He saw used condom under the rack and asked what was going on. "He said he helped me because I was unconscious on the sidewalk close to Factory, and I said, 'Okay, thank you for giving me an overnight stay.' It made sense. I was very drunk at that time," he said.
In a WhatsApp group chat, Reynhard boasted his confession that he had 'secret poison' to make heterosexual men fall in love with him. He also collected several souvenirs from his victims: passport, watch, bank card, driving license, and photo of the victim's Facebook profile.
As many as 48 victims were willing to testify in Manchester court, which started in May 2018 and ended in Christmas 2019. The media was prohibited from covering the trial so that the juries were not influenced.
During the trial, Reynhard said that those men approached him on the road close to his apartment and asked to do obscene acts. They played sex by pretending to sleep. Reynhard accused these men as liars during the trial because "it is not easy to confess as gay" and an extensive homophobic attitude.
During the trial, Reynhard repeatedly said that the sex acts were consensual and part of sexual fantasy. Judge Suzanne Goddard, who led the trial, referred Reynhard as "A wicked serial sexual predator preying on young men."
On January 6, 2020, the court sentenced Reynhard to life imprisonment. He has to serve a minimum of 30 years prison sentence before he can be considered release on parole. However, Judge Goddard wanted to have a full sentence to Reynhard without the possibility of release. "You are a very dangerous, wicked, and deceiving person, and it will not be safe to release you," she said.
The most affected people, in this case, are Reynhard's victims. They explained how their career and personal relationships were ruined after knowing that they have fallen victims to Reynhard. Some victims admitted they channeled their frustration to alcohol because they were unable to tell their families or best friends. There was even a victim who almost committed suicide and only stopped when he thought of his mother.
•••
REYNHARD Tambos Maruli Tua Sinaga was born in Jambi, February 19, 1983. His parents live in Depok, West Java. His father is a property businessman and an owner of meeting venue.
Reynhard earned his bachelor's degree majoring in Architecture from the Faculty of Engineering at the University of Indonesia in 2006 and continued his study in Britain a year later. He earned two master's degrees from the University of Manchester in 2009 and 2011.
When he was arrested in 2017, he was a postgraduate student in human geography at Leeds University. His dissertation on sexuality among Southeast Asian gay men in Manchester was rejected by his supervisor and was asked to be revised.
Several Indonesian students studying in Leeds said that they did not know Reynhard because he did not mingle with other Indonesian students. "He was not even close with other Indonesian students from the same campus," said one of the Indonesian students to Syailendra Persada from Tempo. Reynhard did not participate in any chat group in which common for Indonesian students overseas.
A woman who had known Reynhard well until 2013 said that he considered himself as Peter Pan, an imaginary character from J.M. Barrier. He appears younger from men in his age, narcissistic, acting naif, but wicked.
IWAN KURNIAWAN (THE GUARDIAN, BBC)