Water of Eternity in the Sacred Spring
A sacred bathing site discovered in Jombang Regency, East Java, is believed to have been built during the reign of King Airlangga from Kahuripan Kingdom. Other artifacts predate the Majapahit era.
Edition : 28 January 2020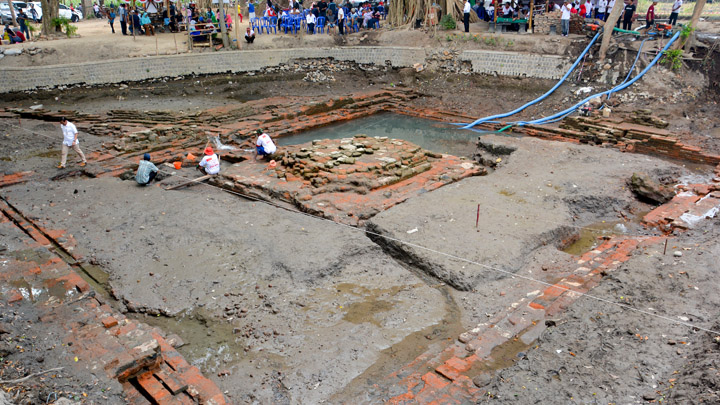 WICAKSONO Dwi Nugroho is excited about the spring, or sendang, in Kesamben Village, Ngoro Sub-district, Jombang Regency, East Java. Ever since an ancient bathing site was discovered at the bottom of the spring, Wicaksono, an archeologist from East Java Cultural Heritage Preservation Agency (BPCP) has had to reopen the literature on Airlangga, founder of the Kahuripan Kingdom who reigned between 1009 and 1042. This is because of a Garuda sculpture
...