Horticulture Director-General Prihasto Setyanto: Who Says It's a Failure?
THE government's dream to reach garlic self-sufficiency in 2021 seems far-fetched. Importers have been required to plant garlic since 2017, but the program has not been able to overcome the annual garlic deficit of 500,000 tons.
Edition : 11 February 2020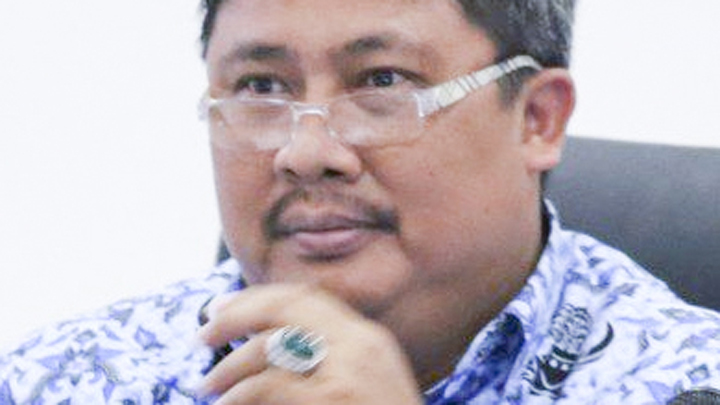 Furthermore, on January 20, importers told the House of Representatives that they had given up on attempting to meet the requirement.
But these importers are, in fact, enjoying large profits from garlic imports. Once they are considered to have met the obligation to plant five percent of their requested quotas, importers bring in garlic from China at a profit of nearly Rp20,000 per kilogram. Agriculture Ministry Horticulture Director-General, Prihasto Setyanto, refuses to call the planting requirement program a failure, although he does not deny that the government cannot detect foul play by importers.
Those who fail to plant garlic are not granted an import quota in the following year. But Tempo found that importers have circumvented the regulation by replacing their company's name. "It's indeed difficult to address the 'change of clothes,'" said Prihasto on January 10.
When asked about the possibility that ministry officials may be accepting bribery from businesses in exchange for not sanctioning violators, Prihasto glanced at his subordinate, who accompanied him during the interview. "Do you dare swear?"
In 2018, 38 companies failed to comply with the planting requirement program. How did the ministry respond?
Immediate blacklist (them). In the system, the names of companies making requests are already locked.
It is their duty to plant garlic, after all, because they have been granted import quotas.
We continue to pursue them. (We) report to the foodstuff task force, trade ministry, the Business Competition Supervisory Commission (KPPU).
We found that those in the blacklist were still given quotas.
This is indeed complicated, (it's) not an easy matter. I also communicated this problem to the trade ministry and KPPU.
Did the agriculture ministry not verify the companies?
We have only locked the company names.
We could find connections between old owners and new companies.
This is a very complex legal issue. It's not an easy matter to say it's a change of clothes. If the owner's name and address are the same, there may be foul play. But how does one prove that the same company has simply changed its name? I've long suspected this, but we don't have the tools to prove it.
Are there restrictions put on importers in requesting garlic quotas?
We can't restrict anyone from trying.
So one importer can request import quotas simultaneously through three companies?
I work according to regulations. If (it's) not in the regulations, I don't (get involved).
This is an unhealthy competition.
I work in line with Agriculture Minister Regulations No. 39 and 46. If they contain prohibitions against monopoly, I would implement them.
The garlic planting requirement policy for self-sufficiency has failed. Why insist on it?
Who says it has failed? It's just that those people refuse to oblige.
Importers don't have the capability to plant commodities.
We created a group and technical guidance. The group was made to accelerate the dissemination of technology. If they ask to be guided and assisted, we are ready to provide guidance in cultivation and technology. At no fee.
Why not grant import quotas based on demand?
We don't regulate the volume. We regulate the quality of imported products to be consumed by the people. (We) can't allow products that are dirty, that contain a multitude of germs and bacteria, pests and diseases, to enter Indonesia.
Why does it take a long time to issue an import recommendation?
If the documents are incomplete, they will always be returned. But we're starting to abandon this single authority model. Before a recommendation is issued, I invite the team to a meeting to check all the documents. This is all well documented by the minute taker. All those responsible must give their signatures on the importation recommendation document. There are seven people.
So the long process is not because of dishonest practice?
Ask my staff if I have ever made strange requests to importers. (To staff) Do you dare swear? Now the entire process is already open.
W251bGwsIjIwMjEtMDMtMDUgMDg6NDA6NTQiXQ