KPK Spokesman Ali Fikri: We Will Detain Nurhadi
Investigationn into the case against former Supreme Court secretary Nurhadi Abdurrachman began under the previous leadership of the Corruption Eradication Commission (KPK).
Edition : Tuesday, February 18, 2020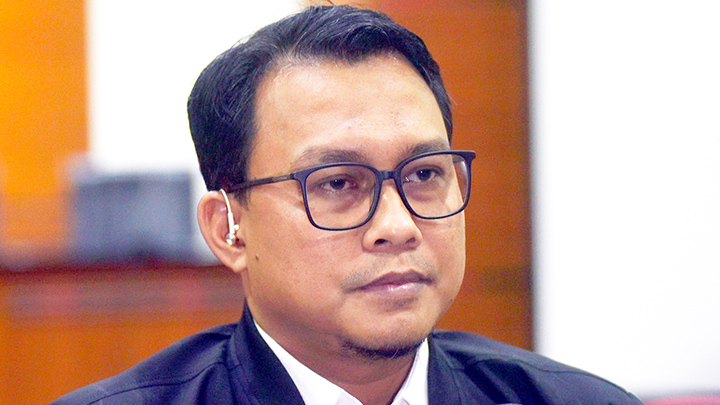 THE criminal investigation branched out because the KPK was also targeting assets belonging to Nurhadi, suspected of coming from a case-fixing scandal. On February 13, KPK Spokesman Ali Fikri explained the investigation into the case.
What was the involvement of Nurhadi's in-law, Rezky Herbiyono?
Rezky Herbiyono was scheduled to be questioned on February 13, 2020, but he did not show up. We will summon him again. We want to dig deeper to what he knows on the bribery and gratification cases.
Is it moving in the direction of suspected money laundering?
We will look the facts obtained, because we are now focusing on getting material in the criminal investigation on bribery and gratuities. We will see later on if he knew about it or not.
How strong is the indication of money laundering?
This all began with facts of a previous trial, even though not everything came from there. All of this information is a reference to delve into the matter in a more comprehensive manner. We will have to see later on if money laundering applies.
Many of Nurhadi's assets have not been tracked down yet?
There are some houses and an oil palm plantation in South Tapanuli which we need to confirm. We have also questioned witnesses in that regard. For bribery and gratuities, of course the idea is to follow the money.
Have there been any efforts to confiscate assets?
Of course later there will that option. This is because settling corruption cases also needs to think about restoring state losses. We looking deeper into which one is more ready to be completed.
What has the KPK done to track down Nurhadi after he became a fugitive?
We have coordinated with the police to search for Nurhadi. If he is found, we will detain him. We will certainly go through that process if investigators deem there is sufficient reason to arrest him. However, even if the suspect has not yet been found, the investigation is still going on.
---
Nurhadi Abdurrachman's lawyer, Maqdir Ismail:
We Are Filing A Pre-Trial Motion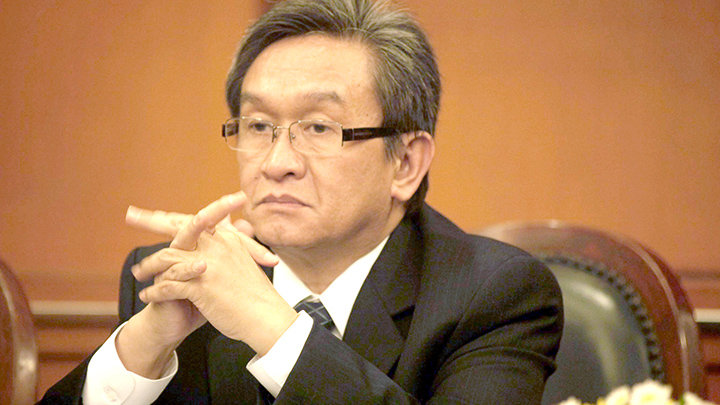 Nurhadi Abdurrachman's lawyer, Maqdir Ismail/TEMPO Doc./Aditia Noviansyah
SPEAKING through his lawyer, Nurhadi Abdurrachman considers that the Corruption Eradication Commission (KPK) has been excessive in naming him a fugitive. Maqdir Ismail said that his client did not go to the KPK office because he did not receive a summons. Maqdir responded to various accusation against Nurhadi over several occasions, including in an interview on February 14.
Why did Nurhadi decide to become a fugitive?
In my opinion, that was excessive (on the part of the KPK). It should not have been that way. They should first make sure that the summons was properly received by the suspect as it should have.
When was the last time a summons was received?
I don't remember exactly. However, in the past the KPK sent summonses to Nurhadi at the Supreme Court. In fact, some were sent to the address of his wife's office, and to a house in Kudus (Central Java), and to one other in Mojokerto (East Java), a home he uses for business. Hopefully they were not sent there.
Has Nurhadi asked for the questioning to be postponed?
Yes. We have sent a letter to the KPK requesting that the questioning be delayed. We think it would be best to delay sending a summons because we are currently preparing a pre-trial motion. We should wait for the court decision regarding that motion.
Why filing a pre-trial motion?
One reason is that the naming of the suspect . As I know it, my client was used as a witness in the cases of Dodi Sumpeno and Eddy Sindoro (case of bribery of the court clerk of the Central Jakarta District Court). However, how could there suddenly be the naming of a suspect in a different case?
Your client is accused of concealing bribery and gratuities as transactions agreements for an oil palm plantation land...
This is not so. That oil palm land was for paying debt. The two of them once had a plan to make a mini-hydro electrical power plant. After Pak Hiendra (Hiendra Soejoto, Director of Multicon Indrajaya Terminal) gave about Rp32 billion the project was deemed to be not feasible. The money was then returned.
W251bGwsIjIwMjEtMDYtMjIgMTQ6MDM6MjIiXQ