Pakatan Harapan Secretary-General Saifuddin Nasution Ismail: Sheraton Meeting was a High-level Treason
Malaysia's political crisis began when Mohamed Azmin Ali and a number of parliament members from Pakatan Harapan (The Alliance of Hope) met with opposition parties.
Edition : Tuesday, March 3, 2020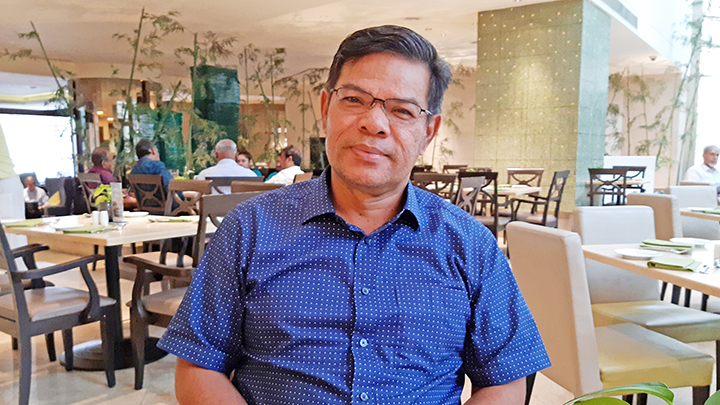 THE meeting at the Sheraton Hotel in Petaling Jaya, Kuala Lumpur, February 22, resulted in a new coalition named Perikatan Nasional (National Alliance).
"That day, the Pakatan government practically fell," said Saifuddin Nasution, secretary-general of Pakatan Harapan who is also the secretary-general of the People's Justice Party (Parti Keadilan Rakyat/PKR). Saifuddin detailed the political crisis to Tempo's Abdul Manan in an interview at Kuala Lumpur's Eastin Hotel on February 27. Excerpts:
The Sheraton meeting is being linked to the old dispute between Azmin Ali and Anwar…
Mohamed Azmin Ali was indeed a long-time protégé of Anwar Ibrahim. He ended up being Anwar's right hand man as the vice president of the People's Justice Party. There were no major problems until a government was established. They encountered some differences in late 2017. At the time, Pakatan Rakyat (which then became Pakatan Harapan) was a coalition between the PKR, the DAP (Democratic Action Party/Parti Tindakan Demokratik), and PAS (Malaysian Islamic Party/Parti Islam Se-Malaysia). PAS left because Pakatan did not support its idea to implement the Islamic law, the hudud.
Azmin, who was the Selangor head of state government, thought that it was vital to form a coalition with PAS. Although Azmin was also vice president of PKR, he did not attend the central-level party meeting. When Pakatan Harapan won the 2018 general elections, Azmin was named Minister of Economics.
The way Mahathir Mohamad paved the way for Azmin was remarkable. He was like Mahathir's golden boy. The internal frictions heated up. Azmin repeatedly made public statements criticizing Anwar and the PKR, which sparked anger. There were suggestions to give him disciplinary actions, but that did not happen. Pak Anwar was very patient. Perhaps that was because he had spent 11 years in jail. But everything was answered in Sheraton. I think (Azmin) read the message wrong. He prepared everything—all that was left was to bring Mahathir. Azmin had one motivation only: to stop Anwar from becoming prime minister, whatever it takes.
Azmin thought that the step would prevent Mahathir from being a lame duck prime minister.
History saw Mahathir abdicated his prime minister position and handed it over to Ahmad Badawi in October 2003, before his five-year term was up. It was announced one year early. His administration survived, and a power transfer happened. Within that last year, he did not become a lame duck.
How did the PKR decide to fire Azmin?
What angered the party the most was the betrayal. The PKR fired him for taking part in rounding up parliament members from opposition parties, as well as his attempt to dethrone a legit, publicly-elected government. That is treason at its highest level.
What about Parti Bersatu's exit from the coalition? Did they see it coming?
It's hard to tell. Bersatu is a Malay-based party and most of its supporters came from UMNO (United Malays National Organization). It is hard to change it with ideas of reform. They believe that Pakatan Harapan's unity with the DAP is eating up the political power of muslim Malays. When 28 ministers make policies and decisions, it is impossible to sacrifice the interests of Islam and Malay. It will not happen.
What scenarios are Pakatan thinking of now?
The best scenario is for Yang di-Pertuan Agong (The Supreme Lord His Majesty the King of Malaysia) to summon Anwar Ibrahim as he won the most votes at the parliament—even though it is still below the minimum threshold of 112 votes. But Anwar must pass a vote of confidence in parliament.
The worst-case scenario would be if Yang di-Pertuan Agong elects a minority-supported figure, asked Mahathir to become prime minister, and set up a cabinet. Or, dissolve the parliament (and hold a new general elections).
W251bGwsIjIwMjEtMDUtMDggMTU6MTI6MzYiXQ