The Coronavirus and Lockdown
THE intention of Governor Anies Baswedan to lock down Jakarta has been widely supported by the country's intellectuals, who are multidisciplinary medical specialists.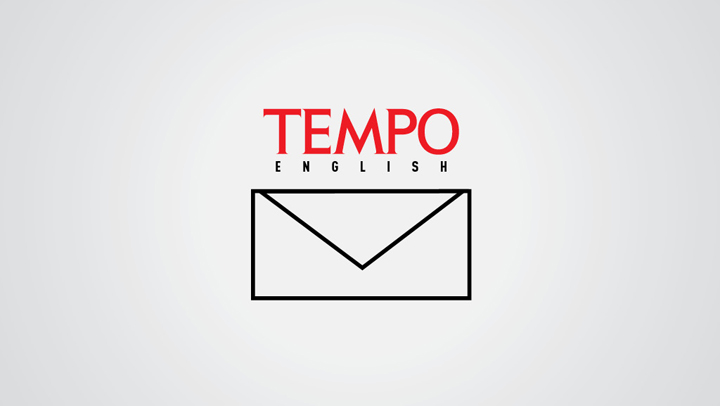 HOWEVER, when the Indonesian Ulema Council (MUI) issued an edict allowing to be absent from Friday prayers at mosques to prevent coronavirus transmission, many medical specialist criticized the edict for religious reasons. It turns out that the primordial factor has triumphed over rational thinking, something we cannot find in China or Italy. The MUI edict is rational and in accordance with science.
But the lockdown can be done if there is confirmation of two percent of the Jakarta population being infected by Covid-19. Now the rate is not yet reached. The lockdown surely will fail if primordial matters, especially religion, are not yet separated from those wishing to take this step. Even if the lockdown is to be imposed, the pattern is different from that in China and Italy. Such a lockdown cannot prevent the death of dozens or hundreds of people aged above 60. Even such a large number of deaths can happen every day during the period of isolation.
I would suggest that all people beyond the age of 60 be isolated. If they test positive for Covid-19 with symptoms, they should be promptly isolated in hospital. If they are found positive with no symptoms, I propose that they should be isolated in an apartment that is built rapidly in the way China constructed the special hospital for Covid-19 in Wuhan. If the test is negative, they should remain isolated but in another special apartment. The isolation lasts for a month.
Crowds of people should be avoided, except for important matters. When this is carried out, no prohibition on prayers gathering and funerals is needed. Certainly there are strict requirements. For instance, those going to the mosque must not be 60 years old and must be healthy with no illness symptoms and have their temperature measured at the place of worship. The same applies to schools, which can arrange alternating class and break days. Entertainment centers are closed so that in one month mortality due to coronavirus can be reduced or even ended.
Taufiq Waly
t.mudwal@yahoo.co.id
---
Perpu on Coronavirus Needed

THE massive spread of the coronavirus does not only involve the fulfillment and protection of the right to good health, but far beyond that, it also concerns the fulfillment of the basic right to survival. The other rights to be fulfilled by the state are the access to proportional healthcare and the easy access of the information. The understanding of the coronavirus is only gained at the level of common sense, such as information handouts and social media groups with very weak credibility and validity.
The public is now anxious about the coronavirus expansion as Indonesia has a dense population, while the healthcare facilities and personnel in this Republic are still limited, in quality and quantity. There is also a lack of public awareness to the need of health checks as they assume the high costs in health services.
This further increases the difficulty of the government to get access to information on the spread of coronavirus infection among residents. Although in the legal sphere, various solution instruments have been issued, such as the presidential instruction, ministerial decree and ministerial regulation on the coronavirus, their binding and coercive effects are not equal to a law or a government regulation in lieu of law (Perpu).
We can notice it from the disharmony or disagreement among regional heads in Indonesia. Some regional heads instruct to close schools and offices and to limit the region's entry and exit activities. But quite a number of regional heads adopt no stance by allowing public activities to proceed as usual. Therefore, the government should issue a Perpu because Law No. 4/1984 on infectious disease is no longer relevant.
The Perpu will regulate:
Guidelines for measured and directed action which are imperative for all regional administrations.
Guarantee of the availability of logistic support, drugs, disinfectants, hand sanitizers and other logistic supplies to back healthcare facilities in the framework of anticipating a drastic and uncontrolled increase in the number of coronavirus cases.
Guarantee of the availability of educated and trained medical personnel and, if considered necessary, availability of programs for medical volunteers' training.
Individual interaction spaces; bans on massive activity and travel to other cities, including a consideration of banning homebound exodus activity during holidays and/or year-end vacations; and the supply, distribution of and subsidies to basic necessities to prevent panic buying all over Indonesia.
Legal sanctions on those purposely engaged in activity that impedes, prevents and/or spoils the detection, treatment and control of the coronavirus epidemic, also on those who are hoarding health logistic supplies.
Kurnia Saleh
Student of Master of Law, Faculty of Law, Sriwijaya University
Palembang, South Sumatra
---
ERRATUM
ON page 32 of Tempo, March 16-22, 2020 edition, there is a mistake in the article Akrobat tanpa Kabar Pusat. It is written: "Data from the Central Java Health Office showed that until March 11, 17 people had been examined. Ten of them belonged to the category of people under observation and seven others, including the patients who died, were under control. "If anybody has been in contact with the people, make a report," said Ganjar."
It should read: Data from the East Java Health Office showed that until March 11, 17 people had been examined, consisting of 14 who tested negative and three who were in the process of specimen examination. Based on test results, 10 people were under observation and seven patients under control. Two of the seven patients died, but they tested negative.
We apologize for the inaccuracy—Ed.