Rush Lobbying for Detectors
The government is working to bring in Covid-19 test kits from various countries. Some un-recommended kits are still being purchased.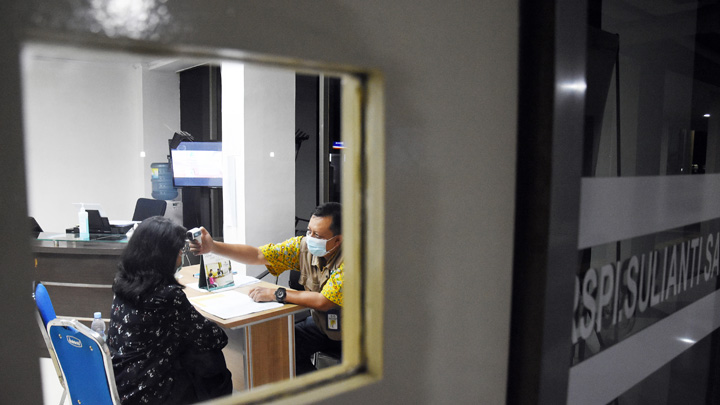 LED by Minister of Foreign Affairs Retno Lestari Priansari Marsudi, a teleconference with all Indonesian foreign representative offices was held on Wednesday, March 18. She asked each office to establish protocols and be prepared if any Indonesian citizens contract Coronavirus Disease 2019 or Covid-19. Foreign Ministry Spokesman Teuku Faizasyah verified this video conference took place.
Retno also asked that the representative offices in China and Switzerland look for companies selling Covid-19 test kits. Indonesian Ambassador to Switzerland Muliaman Hadad verified this instruction. "The Minister emphasized the need to procure coronavirus test kits as soon as possible due to pressing need," said Muliaman via WhatsApp message on Friday, March 20. Indonesian Ambassador to China Djauhari Oratmangun did not deny or confirm the news about the request to seek out coronavirus test kits. "There is an urgent matter," he said.
This instruction to search for those test kits was given a day before President Joko Widodo officially announced the plan to conduct large-scale corona rapid tests in Jakarta and other regions. Aimed at the early detection of those affected by the coronavirus, this test will likely involve state and private hospitals, as well as research institutions recommended by the ministry of health.
The need for mass testing was also mentioned by some regional government, such as West Java. Berli Hamdani, chief of the West Java health office, said that they will likely bring in 20,000 test packs. "It is being worked on, but it needs time and it must go through a process," he said.
Arya Sinulingga, a special staff member for the minister of state-owned enterprises (SOEs), said that Rajawali Nusantara Indonesia, a government-owned company which operates in the fields of agro industry, pharmaceuticals and medical equipment, has been authorized by the health ministry to import 500,000 rapid test kits in stages. According to him, that test kit can show results in 15 minutes to three hours. Without mentioning which brands and countries are producing those test kits, Arya said that this SOE will sell the equipment to hospitals that need them.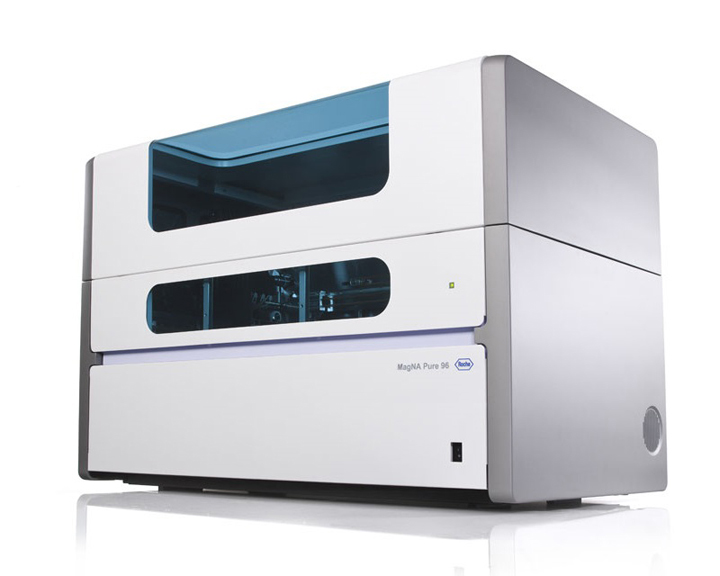 Roche's Magna Pure 96 International. lifescience.roche.com
One official familiar with the process of procuring the coronavirus detection kits said that many brokers are attempting to offer that item to ministries that have importing authority. However, some of those test equipment do not meet the standard of the World Health Organization (WHO). Even so, the government has still decided to import those rapid test kits.
The WHO actually does not recommend the rapid test method. The Indonesian Association of Clinical Pathologists and Laboratory Medicine said that the validity and accuracy of a number of rapid tests is still not known. Anis Karuniawati, a researcher at the Microbiology Department at the University of Indonesia's Medical School, asks the government not to employ the rapid test method. "Rapid testing could possibly be done if their accuracy rate was known," said Anis.
Achmad Yurianto, a spokesman for the Covid-19 Accelerated Response Task Force, said that rapid test has different levels of sensitivity, as that method is only for checking blood sample. However, Yurianto said that the rapid test became the first choice for those interacting with patients with the coronavirus.
Realizing that the rapid test was rejected by a part of the health community, the SOEs ministry is trying to find other testing equipment. One official intimate with the procurement process said that the SOEs ministry brought together some professors and health experts at Pertamina Jaya Hospital. They concluded that the government needs to use testing kits from Roche International, a medical equipment company based in Switzerland.
Roche International has supplied test kits to the United States. As of March 13, Roche sent 400,000 such units to a number of US hospitals. The SOEs ministry wrote to Ahmed Hassan, Country Manager of Roche Indonesia, on March 17. Indonesia has ordered 10 units of Magna Pure 96 and 18 units of LightCycler 480. This purchase of Covid-19 testing equipment will likely be done by Pertamina Bina Medika. When asked for comment, Lucia Erniawati, Head of Corporate Affairs and Access at Roche Indonesia, suggested Tempo to contact the diagnostic section at Roche Indonesia. However, as of Saturday, March 21, there had been no response.
According to an official who is familiar with the procurement process, the government has also been directly lobbying top Roche officials in Switzerland through various channels. One of them is an Indonesian business tycoon who owns a hospital and is close with the boss of Roche International. The SOEs ministry has also approached the foreign affairs ministry, including asking Indonesian Ambassador to Switzerland, Muliaman Hadad, to lobby Roche.
Muliaman confirmed that he contacted Severin Schwan, Chief Executive Officer (CEO) of Roche, in Basel, Switzerland. According to Muliaman, Schwan gave a positive response. "He said that he has followed-up government's request by contacting his team in Jakarta and Singapore," said Muliaman. "Our request will be prioritized."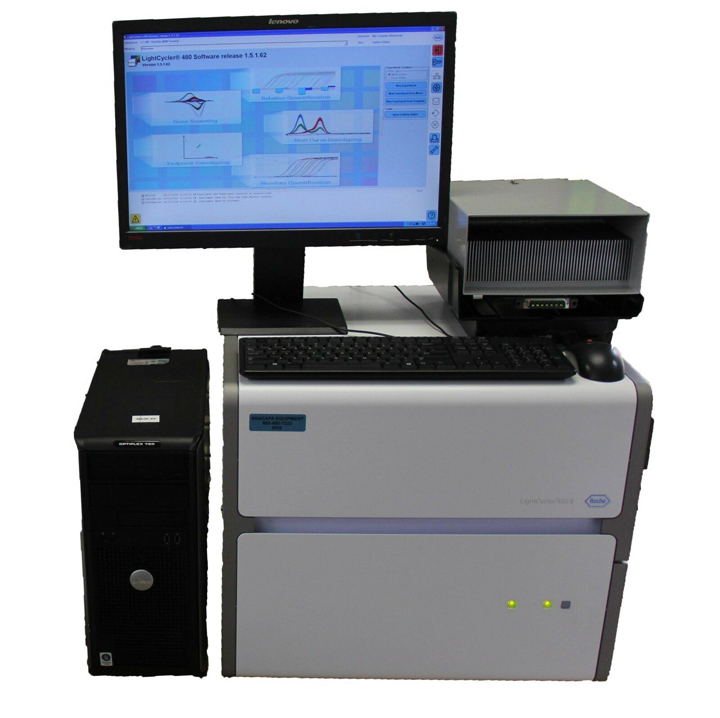 LightCycler 480. ebay
Minister of SOEs Erick Thohir said that he has discussed the plan to purchase this equipment from Switzerland with the president in a limited meeting on Friday, March 20. There are two types of equipment being purchased, namely devices which can detect the coronavirus in saliva and blood. This Swiss company was chosen, "To ensure quality," said Erick.
In addition to bringing in test kits through normal business transactions, there has also been foreign assistance. Santo Darmosumarto, Foreign Affairs Ministry's Director for East Asia and the Pacific, said that offers of help have come from two countries, Singapore and China. The government is still discussing what is needed by Indonesia and the capability of the assisting nations. "We are making an assessment," he said.
On March 18, Minister of Defense Prabowo Subianto wrote to the Commander of the Indonesian Military (TNI) Chief Air Marshall Hadi Tjahjanto regarding picking up medical equipment from Shanghai, China. In that letter, Prabowo asked the TNI commander to provide an airplane in order to transport some facemasks and protective gear to be used by medical teams from the defense ministry and the TNI. Major General Sisriadi, Chief of the Information Center at the TNI Headquarters, said that plane was scheduled to depart on Saturday, March 21.
Alibaba founder Jack Ma also donated facemasks, protective gear, and Covid-19 test kits for Indonesia. Indonesian Ambassador to China Djauhari Oratmangun said that this assistance will be sent directly by Alibaba to Indonesia. "We are currently discussing the technical aspects," said Djauhari.
WAYAN AGUS PURNOMO, BUDIARTI UTAMI, EKO WAHYUDI, AMINUDDIN (BANDUNG), rosniawati (kendari)