A Soft Yet Lethal Blow
Economists calculated that the corona pandemic will culminate in a global economic crisis. The government and the central bank are preparing rescue strategies.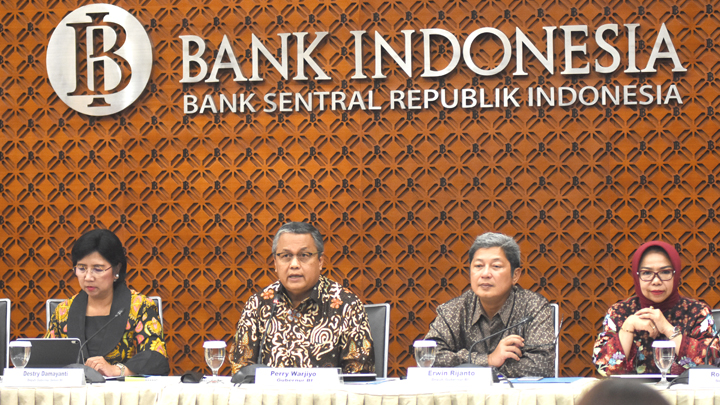 CORONA continues to plague businesses. Even government's strategy to counter the pandemic has led to more uncertainties for them. In the words of Dwiatmoko Setiono, CEO of Sekawan Karsa Mulia, the side effects will follow the so-called 'rat extermination', which is not accompanied by a balanced judgment.
On Monday, March 16, Dwiatmoko was already up in arms as his company was impacted by the limited operation of Jakarta's public transport system. That morning, many of Sekawan Karsa's factory and warehouse workers came late, disrupting operations in this company producing basic materials for food and beverages.
Reports that the authorities plan to isolate some areas of the capital in order to curb the dissemination of Covid-19 has sparked more worries. In addition to the location of Dwiatmoko's firm at Bandengan, West Jakarta, the company's products are also dependent on outside activities. "If schools and offices are not open, and most people stay at home, then we will be hit," Dwiatmoko told Tempo on March 19.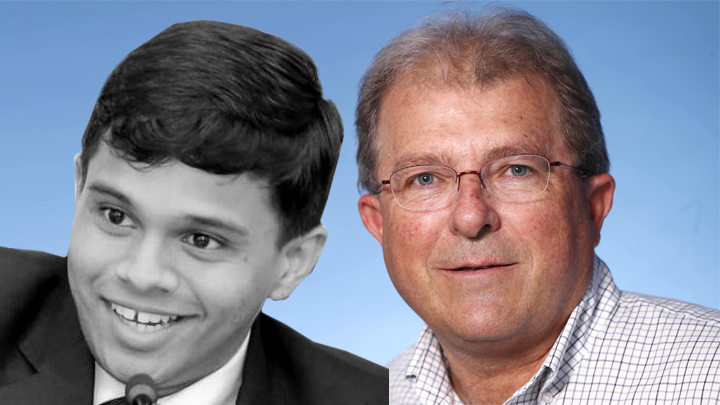 Warwick McKibbin and Roshen Fernando/esearchers.anu.edu.au, youngwatersolutions.org
Even by the end of the week, Sekawan Karsa was not able to fully implement government's calls to work from home. Only administrative employees could possibly do so. "But what about those who work in the factory? They have to be by their machines," he said.
This dilemma is faced by Dwiatmoko and others active in the food-and-beverage businesses. Raw materials such as sorbitol and cornstarch, usually imported from China, are hard to get. Supply chain from China has been lagging since Chinese New Year in late January, which was followed by the corona spread. Difficulties in finding substitutes from other countries are now made worse by the weakening rupiah against the US dollar.
Dwiatmoko is reasonably lucky because he still has stock of raw material in his warehouse. "But if this continues, sales will be threatened," he said. "I hope people's buying power will remain secure."
•••
NO one has been able to make exact predictions of how big corona would impact the global and national economy. However, for a number of economists and pundits, the saying of John Jay, one of the United States' founding fathers, is relevant in the current condition: "To hope for the best and prepare for the worst, is a trite but a good maxim," Jay said on January 1, 1813. This calculation is needed to anticipate the worst-case scenario of the economy in the face of Covid-19.
This is why since February, Andry Asmoro, chief economist at Bank Mandiri, has considered a number of scenarios when corona was still mostly concentrated in China. Early simulations had not included Indonesia in them, and lockdowns that may be enforced for some regions in the country. The final result cannot be made public yet, since they are made for internal company use. However, Andry paints a bleak picture. "Support from global growths is gone. The potential for recession is getting higher," he said.
The Covid-19 pandemic continues to spread. Until Wednesday, March 18, it has hit 159 countries. Some of them have executed lockdowns, such as Italy, which sealed off the whole country as soon as it became the nation with the most deaths from corona outside of China. The global supply chain problems are now not only limited to China, but has spread across continents.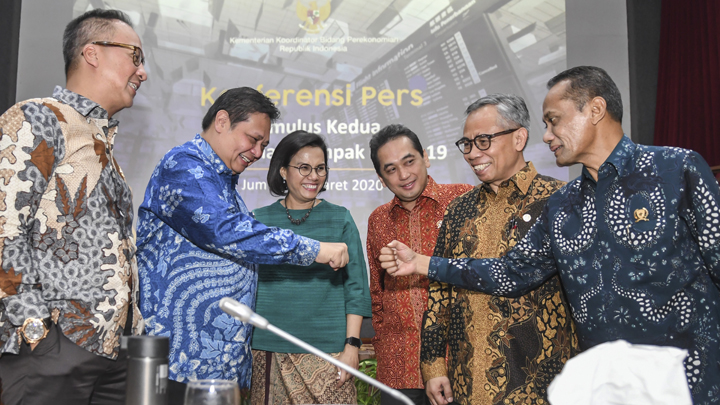 (L-R) Industry Minister Agus G. Kartasasmita, Coordinating Minister for the Economy Airlangga Hartarto, Finance Minister Sri Mulyani, Trade Minister Agus Suparmanto, Financial Services Authority Board of Commissioner Chief Wimboh Santoso, and Food Resilience Agency Chairman Agung Hendriadi./ANTARA/Muhammad Adimaja
Senior economist and former finance minister Chatib Basri said that the majority of existing analyses have only compared the impact of Covid-19 to that of the SARS epidemic of 2003. This is because until now, the world has not yet seen a global pandemic like Covid-19 besides the Spanish Flu, which decimated 40 million people worldwide in 1918-1919. "The problem is that SARS mostly occurred only in China," Chatib said on March 17. At that time, the shaken Chinese economy was not as big as it is today.
A clearer picture can be drawn from the analysis released by Warwick McKibbin and Roshen Fernando at the end of February. The Global Macroeconomic Impact of Covid-19: Seven Scenarios, written by these two Australian National University economists, expanded on McKibbin's calculations of SARS' impact on the global economy in 2004.
McKibbin had seven scenarios based on the stages of spreading, number of cases, and death toll due to corona. Scenarios one to three are when corona only stays in China, and is temporary. Scenarios four to six assumes that the disease spreads temporarily worldwide. The last scenario is when the spread continues indefinitely into the future.
The calculations are then tallied against five shock factors: workforce supply, equity risk premium, production costs, consumer demand, and state budgets. This model includes the G20, which groups 19 countries and one region, which is the European Union—all of which represent the world's main economic players. Indonesia is included in the G20.
In the result of scenario 4, which is considered the best case one, Indonesia's economic growth may nosedive to 1.3 percent from the 2015 base predictions of 5 percent. If the Covid-19 pandemic becomes as bad as the Spanish Flu, lost gross domestic product (GDP) could climb to 4.7 percent. This would mean that the economic growth in 2020 would only be 0.3 percent. Based on these calculations, corona would crush between US$45 billion and US$167 billion of Indonesia's GDP. In the worst-case scenario, that number would be equal to the whole annual national budget.
McKibbin, contacted by Tempo on March 19, was not yet able to release statements in the near future. This professor of ANU's Crawford School of Public Policy asked Tempo to look at his report. Chatib Basri concluded the following from the report: "We will only grow under the worst-case scenario."
McKibbin's simulation was also supported by a report released by McKinsey & Company on March 7 titled Coronavirus Covid-19: Facts and Insights. McKinsey offered three scenarios of corona's impact on the global economy: quick recovery, global slowdown, and a pandemic paired with recession.
The last scenario is the worst prediction, assuming that the pandemic would continue until the third quarter of 2020, high mortality ratios due to unavailability of effective therapy, and that the virus is not seasonal. If this would happen, China's economy is only expected to start recovering in the third quarter. Global recession would happen.
•••
THE central bank and the government are certainly aware of Covid-19's threat to the world and domestic economy. Through video-conferencing on Thursday, March 19, Bank Indonesia (BI) Chief Perry Warjiyo rolled out follow-up regulations in order to stabilized financial systems. BI again cut its 7-Day Reserve Repo Rate by 25 basis points to 4.5 percent.
At the same time, Perry also announced that BI has revised Indonesia's projected economic growth to between 4.2 percent and 4.6 percent from the previous 5-5.4 percent. Meanwhile, the global economy is only expected to grow by 2.5 percent, down from earlier predictions of 2.7 percent.
The Covid-19 pandemic, Perry continued, leads to great global uncertainties. Sudden reversal that had been considered more secure has pressured the financial market's performance and currencies. "We assure you that Bank Indonesia is involved in the market from morning till afternoon to be on guard during these very difficult conditions," Perry said.
Financial markets have clearly shown how corona has crushed the confidence of portfolio investors. Foreign investors continue to sell their assets on the Indonesian Stock Exchange. Until Friday, March 20, net foreign sell have reached Rp9.68 trillion in a month's time. Thin recovery at the end of that day was not able to reverse the index' position that has lost 28 percent since February 21. In the same period, foreign investors have let go of some Rp95 trillion of government bonds. The rupiah has been reduced to Rp16,273 to the US dollar, its lowest level since June 1998.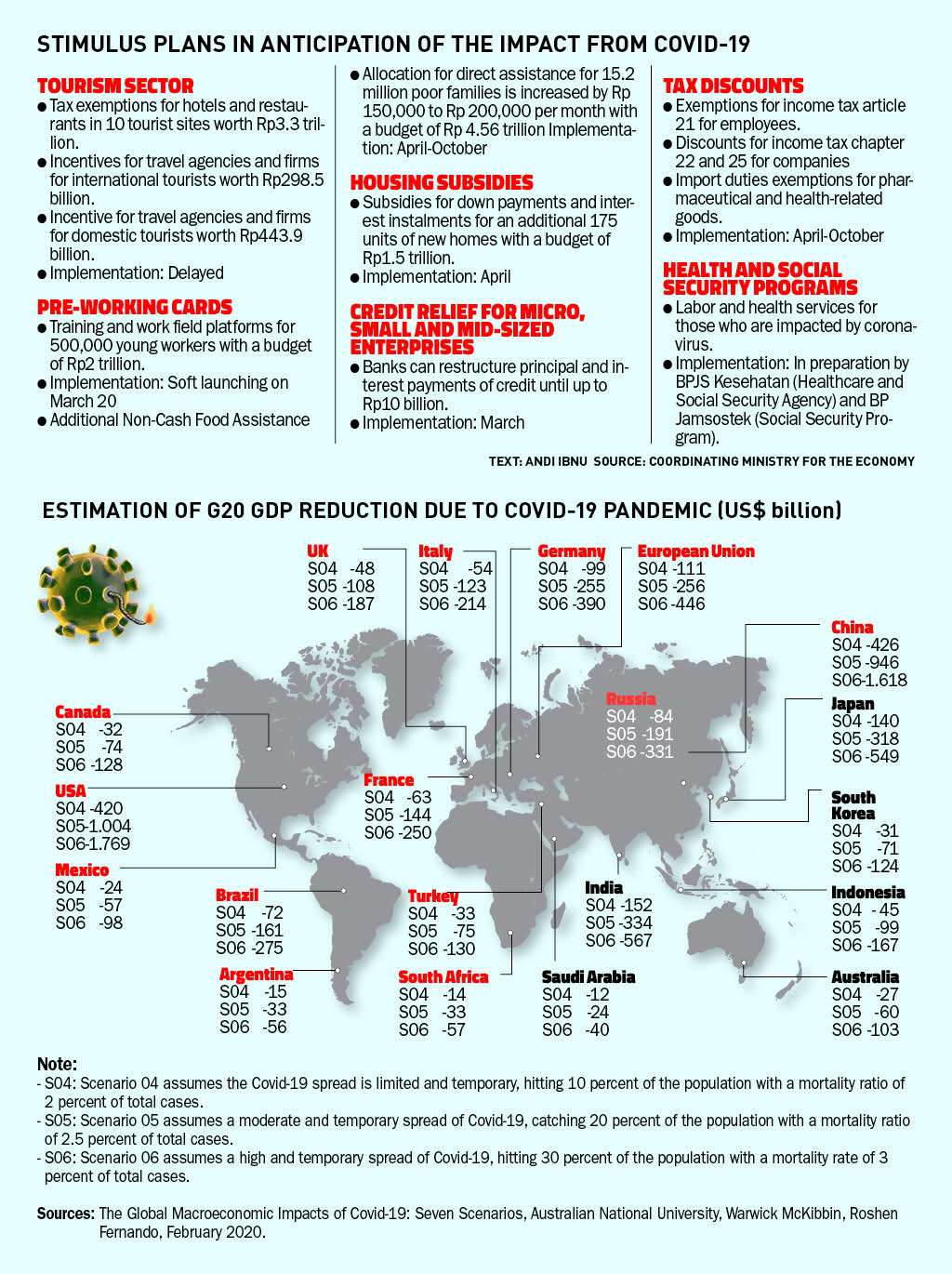 One day before Perry announced the result of BI's governors board meeting, Finance Minister Sri Mulyani Indrawati unveiled a number of government policies to counter Covid-19. Budget reallocations will be done at ministries, institutions, and regional administrations.
From the ministry and institutional budgets, Sri Mulyani calculated that between Rp5 trillion and Rp10 trillion can be allocated to deal with the pandemic. Funds that can be transferred from regional administrations are even higher at Rp17.7 trillion.
In addition to shifting the budget to the health sector, the government will use these reallocated funds to strengthen its social security safety net. It will not only target the poor, but also sidewalk hawkers and others in the informal sector who are hard hit by the consequences of Covid-19. Currently, Sri Mulyani said, this group is starting to feel the pain as more people are staying at home. "We will look at the database of this informal sector, and how we could help them," she said.
The government is still seeking the best way to do this: through the Family Hope Program, non-cash food assistance, or other schemes such as ultra-micro loans and people's business loans. "We will utilize the available channels," Sri Mulyani said. Asked about how much this would entail, she said: "We will calculate that. We haven't fully studied which direction this would go."
Chatib Basri considers reallocation as very important. In an emergency situation like the one right now, countering this plague is direly needed. Fiscal stimulus, Chatib said, is no longer relevant. "Only two kinds of stimuli fit the current condition: stimuli for healthcare and social security," he said. "Don't talk about pushing demand yet."
KHAIRUL ANAM | RETNO SULISTYOWATI