Criminalizing Corona Speech
Police are arresting and questioning people considered to be creating public unrest over the coronavirus. Their criteria for doing so is seen as being vague.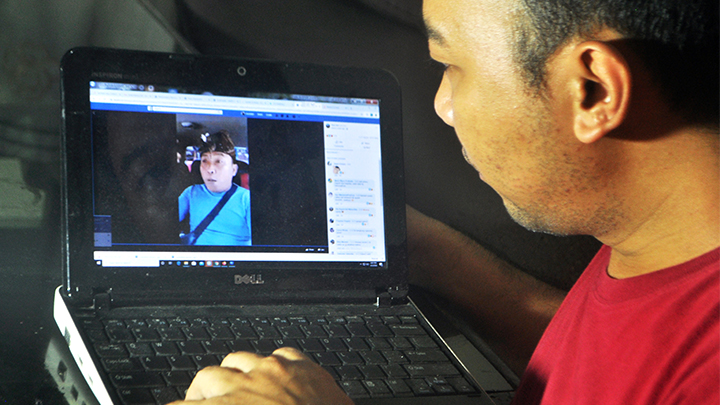 A DAY after the celebration of the Nyepi (Hindu Day of Silence) holiday, I Gusti Putu Adi Kusuma planned to hold a religious rite for his mother, who died on March 21. He drove from his home in Banjar Dinas Dauh Pura hamlet, Panji village, Buleleng, Bali, to look for a religious paraphernalia store outside the village, on Thursday, March 26.
The village roads were deserted. The pecalang or customary security guards in Bali had closed many roads. Gus Adi—Putu Adi Kusuma's nickname—was getting upset. He was held up at a roadblock at Banyu Asri village. After debating with some pecalang, he began searching for another route. In the car, he voiced his unhappiness by livestreaming on his Facebook account.
Governor of Bali I Wayan Koster had issued a public appeal asking the people of Bali to stay in their homes after celebrating Nyepi. This appeal is aimed at preventing the spread of the coronavirus in Bali. A group of people interpreted this by closing roads. "Road closings are against the regulations because there is no legal foundation for it," said Gus Adi in that livestream.
That 19-minute video on Gus Adi's Facebook account went viral. As of Friday, April 3, the video had 251,000 views and had been shared to 3,000 other accounts. In that video, Gus Adi rants and denounces the 'local lockdown' policy. This man who works as a lawyer demanded Governor I Wayan Koster and National Police Chief Gen. Idham Azis take responsibility. He accused them of creating confusion in Bali.
The cyber patrol team at the Buleleng district police department encountered Gus Adi's video a few hours later. Investigators moved to gather evidence. They also asked for the opinion of a language expert regarding Gus Adi's statement. "The case review was conducted that very day," said 1st. Insp. Gede Sumarjaya, chief of the public relations sub-section at the Buleleng district police department.
As of early March, the police have been increasing their cyber patrols due to the increase in fake news about the coronavirus on the Internet. Senior Comsr. Asep Adi Saputra, chief of the public information section of the National Police' communication and public division, said that as of April 2, the police have handled 70 cases of hoaxes about the Coronavirus Disease 2019 or Covid-19. I Gusti Putu Adi Kusuma was involved in one of those cases.
The Buleleng district police named Gus Adi a suspect and arrested him on March 28. He was charged under Articles 45 and 28 of the Electronic Information and Transactions Law. Those articles apply to those who spread false information, and carries a sentence of up to six years imprisonment. "He also spread hate speech and insulted leaders regarding the handling of Covid-19," said Gede Sumarjaya. For that reason the Buleleng disrict police also charged him under Article 207 of the Criminal Code regarding the insulting of leaders of state legal entities.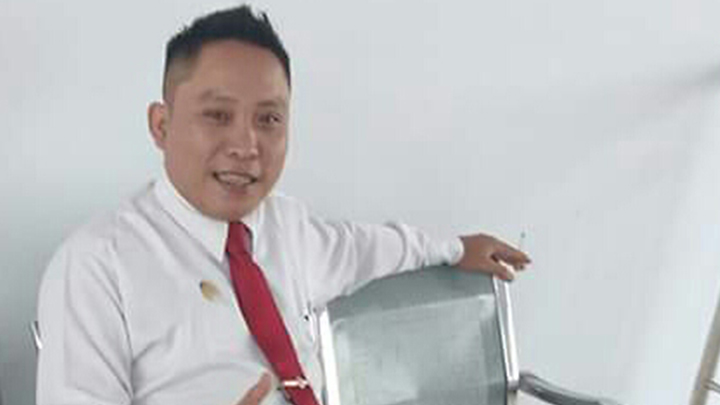 I Gusti Putu Adi Kusuma Jaya./Facebook.com/ Gus Adi
Gus Adi's lawyer, W. Sudarma, considers the police have mistakenly applied that article on insulting a government leader. The Constitutional Court has already decided that the application of that article of insulting a leader must go through a legal complaint. The police cannot begin a criminal investigation into such a matter on their own initiative. "The one who has the right to report this is the government official who feels they have suffered losses due to such a statement," said Sudarma.
According to Sudarma, the police should not have arrested Gus Adi. His client did not intend to insult Gen. Idham Azis and I Wayan Koster. Those words were an expression of disappointment with the implementation of the regulation on handling the spread of corona. "He complained about the situation. This is a reflection of the national panic which was poorly understood by village authorities," he said.
Governor I Wayan Koster made another public appeal on Thursday afternoon, March 26, just a few hours after Gus Adi made his video. Through the Bali province's office of communication and information, Wayan Koster asked all regional heads and officers of traditional villages to not close roads in their respective areas. They were also asked to not obstruct members of the community who wish to travel for pressing needs.
•••
A charge of spreading false information was also directed at Dewi Adyanti Satriyani, a resident of Bojong Kulur village, Gunung Putri subdistrict, Bogor Regency, West Java. She is now in the legal process for asking medical service assistance for her neighbor, a 62-year-old woman. Her neighbor, whose initial is MA, lives with her child in a simple house.
MA was initially suspected of having the coronavirus after experiencing coughing and fever. She also has a history of asthma. MA said that she had been treated a week earlier, but had not recovered. "I became worried after hearing about the coronavirus," she told Tempo on April 1.
Attempting to assist MA, Dewi contacted villagers and workers at the community health center. Some journalists heard this news and interviewed Dewi on March 23. In an article, Dewi says that MA had fever and a cough and had not received any medical treatment. She was concerned that the woman might have been infected by the coronavirus.
Commissioner Andriyanto, chief of the Gunung Putri police percint, said that this incident bothered a doctor at a community health facility named Titi. According to Titi, speaking to police, some village residents had contacted her to treat that old woman who was suspected having Covid-19. After treating MA, Titi reported Dewi to the Gunung Putri police precint. "That doctor complained because her telephone kept ringing as she was treating other patients," he said.
Titi, said Andriyanto, is the only doctor on duty at the local health clinic. She went to MA's home on Monday night, March 23. Her examination found that MA was suffering from asthma. "The information that the resident had Covid-19 was a hoax," said Andriyanto.
A team of detectives investigated Titi's report. The team received information from the head of the hamlet that Dewi's comments in the mass media made the people in Bojong Kulur restless. That article also went viral in the social media. "The residents were in commotion," said Andriyanto.
Based on documents obtained by Tempo, Titi made her report on March 24. The police are using Article 45 of the Electronic Information and Transactions Law to charge Dewi. Investigators summoned Dewi on April 1, but the questioning was postponed.
Dewi verified that she was interviewed by some journalists. However, she denied saying that MA was infected with corona. She only said that MA had symptoms similar to those infected by the coronavirus, such as a dry cough, breathing difficulty, and a fever. "People with those symptoms can be categorized as those who need to be monitored," she said.
She was surprised at Titi's report which claimed that she was spreading a hoax. Dewi said that the public has the right to obtain medical attention and care during this corona pandemic. She was concerned that if MA did not receive good care, then others could become infected. Moreover, MA is not financially stable, making it difficult for her to get access to medical services and to pay for an examination on her own.
Ahmad Fathanah/Special Photo
Dewi's lawyer from the Press Legal Aid Insititute, Ahmad Fathanah, feels that something is wrong with this case. According to him, the police have accepted information from a reporting party as fact without going into the substance of the issue. The conclusion that MA did not have the coronavirus was only based on a physical examination. The conclusion that someone is infected with the coronavirus, said Fathanah, can only be determined by conducting rapid or polymerase chain reaction tests. "Titi made a conclusion which was not based on the protocol for checking for Covid-19. How could she possibly say that my client was spreading a hoax?" he said.
Fathanah also questioned the police conducting a preliminary investigation based on the reporting of some media. Sources of information should not be subjected to the fallout from news reporting. If it is deemed to be problematic, journalistic disputes must be resolved as based the Press Law.
Titi verified examining MA that day. She did a physical examination of the clinical symptoms of that woman. However, she disagreed with the idea that the method she used was wrong to determine whether or not someone has contracted the coronavirus. She also admitted that she reported Dewi to the police. "Many people were upset as a result of the news that came out," she said via WhatsApp.
Damar Juniato, Executive Director of the Southeast Asia Freedom of Expression Network (SAFEnet), asked the police to see things in due proportion when dealing with the dissemination of information about the coronavirus which is suspected of breaking the law. This is especially true if it involves the Electronic Information and Transactions Law, which is still a controversial. What constitutes breaking the law, according to Damar, must also be clear. He cited outcomes from false information such as rioting, rushes or panic buying among the public. "If it is limited to discussion on social media, that is not the definition of a public disturbance according to the law," he said.
RIKY FERDIANTO, MAHFUZULLAH A. MURTADHO (BOGOR)