National Police Chief Telegrams Spark Critics
National Police Chief Gen. Idham Azis issued five telegrams containing instructions regarding preventative and enforcement actions during the coronavirus pandemic on April 4.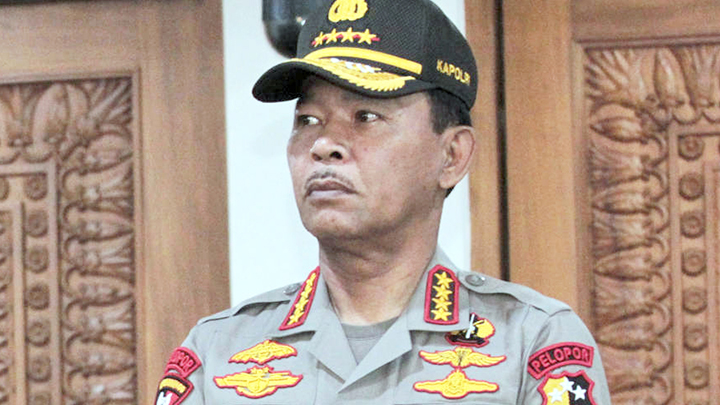 THEY include an order for central and regional police force to conduct cyber patrols to monitor the dissemination of fake news on the social media, as well as hoaxes related to the president and government officials.
The telegrams spark critics from various parties. House of Representatives' (DPR) Law Commission Deputy Chairman, Ahmad Sahroni of National Democrat (NasDem) Faction, said the instructions could potentially lead to abuse of authority. "Even minor critics could trigger response from the police," said Sahroni.
Islamic scholar Azyumardi Azra said the telegrams will only serve to increase psychosocial pressure upon members of the society, who take issue with and are critical towards the performance of President Joko Widodo and his staff in dealing with the corona pandemic. "The telegrams introduce even more flaws to Indonesian democracy," he said.
General Idham responds casually to the critics. "Controversies are normal," he said. National Police Spokesperson Brig. Gen. Argo Yuwono said the telegrams were issued to keep the public from being influenced by fake news amid the coronavirus outbreak. "And also to prevent anyone from using the situation to advance their own interest," said Argo.
---
Corruption Convicts Freedom Cancelled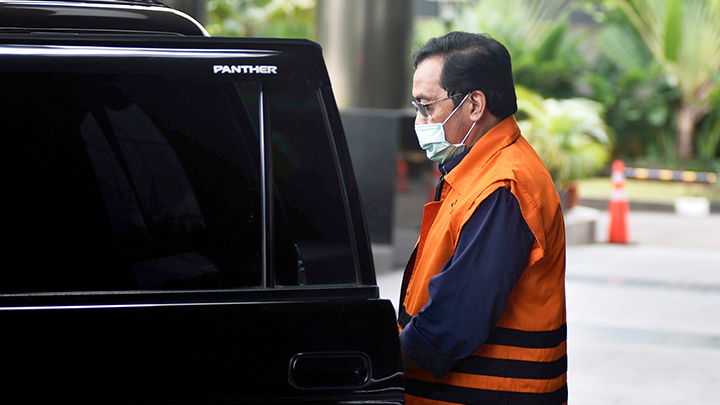 Corruption Convicts Freedom Cancelled/TEMPO/Imam Sukamto
JUSTICE and human rights ministry canceled the planned release of corruption and narcotics inmates to prevent coronavirus contagion within prisons. "There is currently no revision to Government Regulation No. 99/2012 on the requirements and procedure for implementation of the rights of penitentiary residents," said Correctional Directorate-General Spokesperson Rika Aprianti on Wednesday, April 8.
The planned release of inmates was previously expressed by Justice and Human Rights Minister Yasonna Laoly during a meeting with the House of Representatives' (DPR) Law Commission. Yasonna's plan received criticisms from the public. On April 6, President Joko Widodo affirmed that corruption inmates would not be released.
Chairman of DPR's Law Commission Herman Herry advised Yasonna Laoly to heed the public's aspiration. He asked Yasonna to instead focus on the release of 30,000 general crime inmates.
---
Civil Servants Banned from Mudik
PRESIDENT Joko Widodo bans civil servants (ASN), members of the Indonesian National Police (Polri), the Indonesian Military (TNI), as well as employees of state-owned enterprises (SOEs) and their subsidiaries from mudik (visiting one's hometown) to prevent further spread of the Covid-19. "We have decided that ASN, TNI, Polri, and SOEs employees are banned from mudik," said Jokowi on Thursday, April 9.
Previously, Administrative and Bureaucratic Reform Minister Tjahjo Kumolo issued a circular letter about the limitation for civil servant to go out of town. Violators, according to Tjahjo, would be subjected to moderate disciplinary sanctions, in the form of postponing of salary increase and rank promotion, or demotion by one rank for an entire year.
If the offending civil servant is identified of infected with coronavirus, he or she would be subject to severe disciplinary sanction due to endangering of others. This comes as demotion by one rank for three years, removal from office, and dishonorable discharge.