Resignations Amid Potential Conflict
Some special staff members of President Joko Widodo drew attention over possible conflict of interests in some government projects.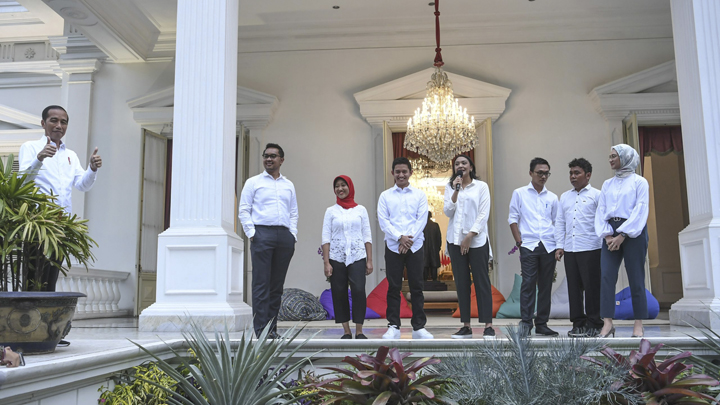 DATED April 14, a circular signed by Cabinet Secretary Pramono Anung was addressed to all special staff of the President and Vice President, as well as to assistants and their assistants. It set out the proper use of cabinet secretariat letterhead by special staff members, which was being done in the context of maintaining administrative order and organizing the numerical filing system used by the institution.
That circular mentioned that letters signed by special staff members for external use must be approved by Pramono Anung, and the reference numbers used be registered with the cabinet secretariat. He also forbid special staff assistants and their assistants to sign such letters in the name of their superiors. Pramono also asked that copies of all letters made by special staff to be sent to the President and the cabinet secretary.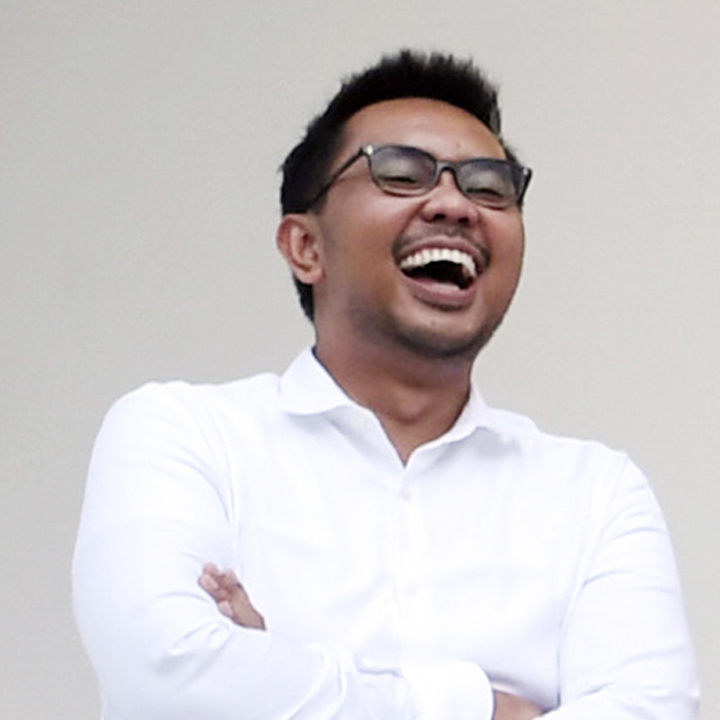 Andi Taufan Garuda Putra
The circular was sent on the same day that a polemic had arisen in the social media about a letter bearing the logo of the cabinet secretariat with number 003/S-SKP-ATGP/IV/2020 which was signed by presidential special staff member Andi Taufan Garuda Putra. Dated April 1, that letter was addressed to all subdistrict heads in Indonesia. It asked them to support a program dealing with the coronavirus which was being done by Amartha Mikro Fintek, a company Taufan started in 2010.
Speaking to Tempo, Pramono Anung said that he did not know about the contents of that letter made by Taufan, as well as for two other letters numbered 001 and 002. "All of those letters were issued without the authorization of the cabinet secretary," said that politician from the Indonesian Democratic Party of Struggle (PDI-P) via WhatsApp on Wednesday, April 22.
W251bGwsIjIwMjEtMDMtMDEgMTE6MTQ6MDkiXQ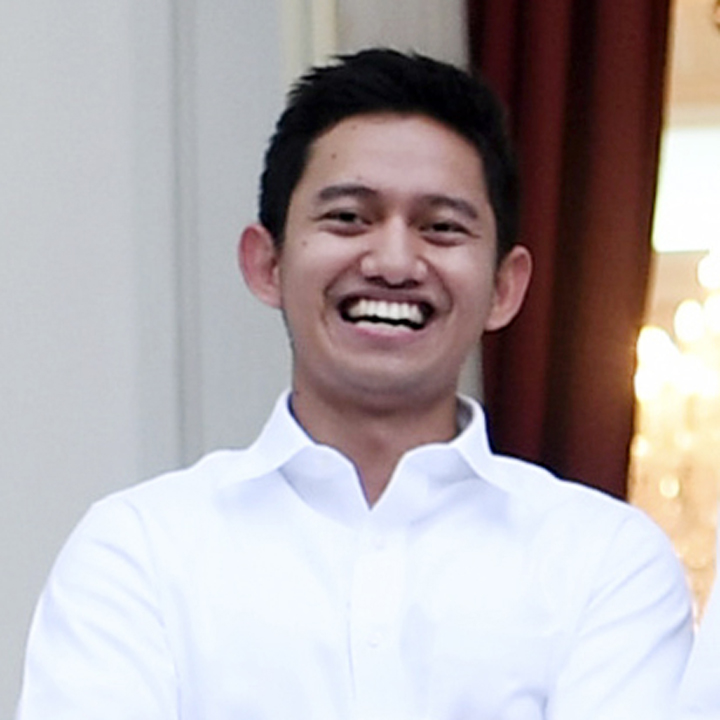 Adamas Belva Syah Devara
Those letters also upset Pro-Joko Widodo (Projo) volunteers. Handoko, who is Projo's secretary-general, said that some of their members in the provinces questioned the mention of the ministry of villages, development of disadvantaged regions, and transmigration. Projo General Chairman Budi Arie Setiadi is deputy minister at that government institution. "Projo members protested because Taufan's position as a special staff member and the activity of his company were considered to be susceptible to a conflict of interest," said Handoko.
Budi Arie Setiadi also verified the news that Projo members denounced Taufan's letter. According to him, the ministry was never invited to talk, whether by Taufan or Amartha, regarding any alliance to deal with coronavirus at the village level. He said that he has checked with officials at the villages ministry, and none of them have met with Taufan or his team. "We do not know about that program, and copies of the letters were just forwarded to us," said Budi.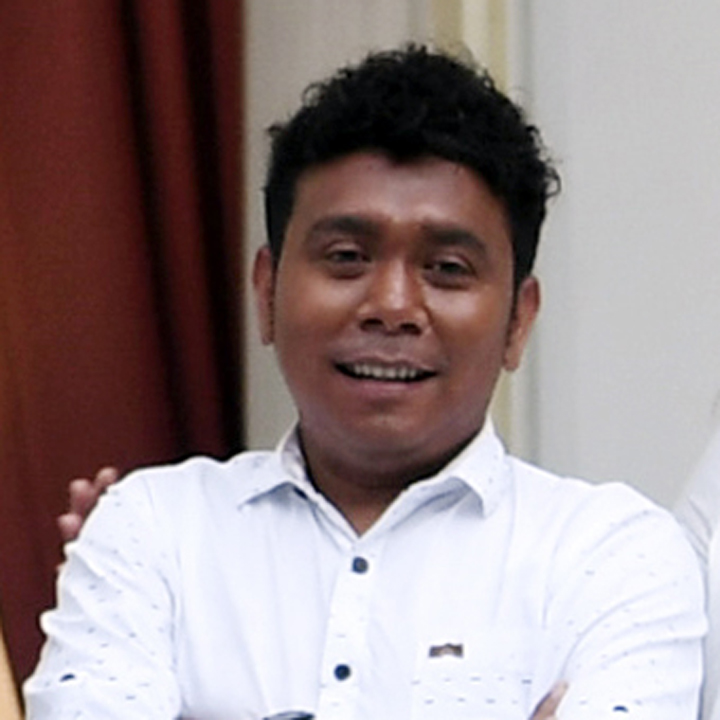 Gracia Josaphat Jobel Mambrasar
When launching a program of village volunteers to fight against coronavirus on April 13, Taufan said that this program was being conducted in conjunction with the online fundraising website Kitabisa.com. According to him, Amartha had used donations collected there to purchase vitamins and personal protective equipment (PPE), for the spraying of disinfectant, and for information dissemination about the pandemic. Taufan did not make any mention of the role of the villages ministry when introducing that project.
Muhammad Alfatih Timur, chief executive officer of Kitabisa.com, said that cooperation with Amartha began in early April. At that time, the Kitabisa team took the initiative to channel donations of PPE for medical workers in rural areas. However, according to Timmy—Alfatih's nickname—his company does not have a network of volunteers in remote areas.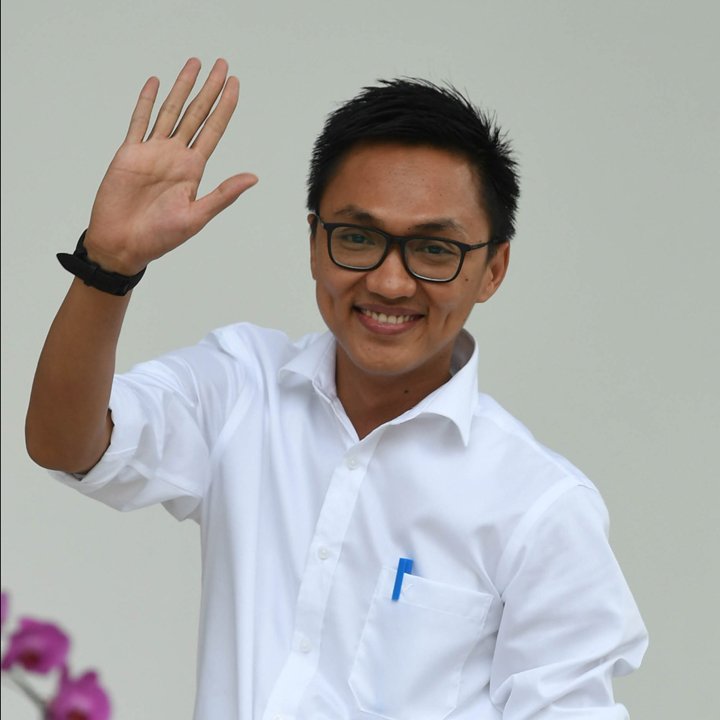 Aminuddin Ma'ruf
When searching for a partner to help distribute the aid, Kitabisa held a selection process. Some prospective partner candidates were asked to submit a plan for costs and targeted recipients of the aid. Timmy said that Amartha was chosen because its budget plan was deemed to be efficient. "Amartha did not include an honorarium component for volunteers and used all the donations to purchase personal protective equipment," said Timmy. As of April 20, Kitabisa and Amartha had sent PPE worth Rp86 million to some public health clinics in West, Central and East Java.
Taufan did not respond to the confusion surrounding his letter and his cooperation with the villages ministry. He did not reply to a confirmation request sent via WhatsApp and ended the call when Tempo introduced itself by phone on April 22. "I will have a meeting," he said.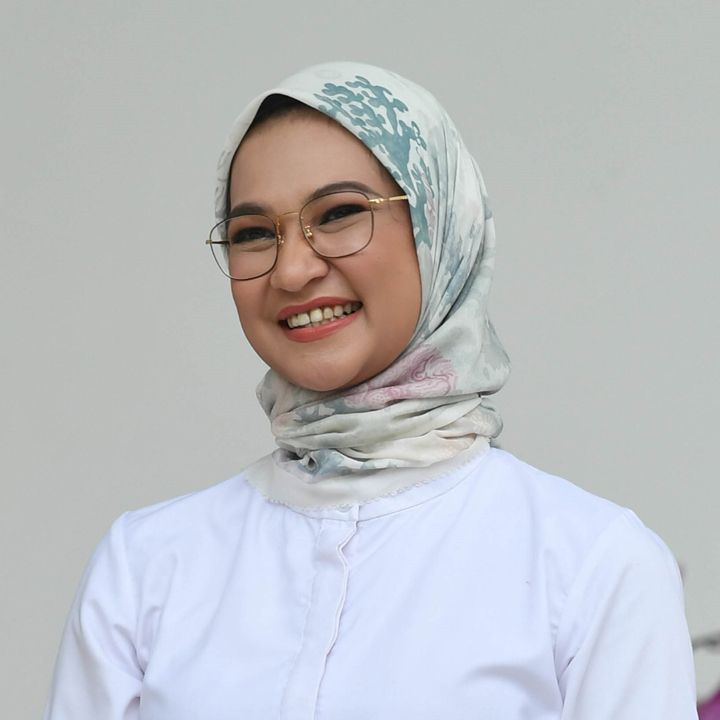 Angkie Yudistia
On April 14, in a letter with no letterhead, Taufan apologized and recalled the letter he made for the subdistrict heads. He said that he had written that letter because he wanted to act quickly to help deal with the corona pandemic in the villages. He also said that the program for training and collecting data on PPE at community health clinics did not use state funds. "The costs were covered by Amartha and public donations," he said.
On April 24, Taufan announced his resignation as a member of the presidential special staff. Three days earlier, Adamas Belva Syah Devara also resigned as a special staff member. This decision was made after Ruangguru—a company Belva started in 2014—drew attention for becoming a government partner in the pre-employment card program. Similar to Taufan, some accused Belva of having a conflict of interest.
Putri Indahsari Tanjung
Panji W. Ruky, communication director for pre-employment card implementation management, said that the government has been designing the pre-employment card program since June 2019. The coordinating ministry for the economy and the presidential staff office invited some digital platform providers several times in order to discuss the design of the program. According to Panji, the government asked if those companies were ready to become partners.
A number of companies that were initially considering the offer later failed to become partners, namely Gojek and Traveloka. Companies which met the conditions and were prepared to meet the partnership obligations signed Memorandums of Understanding on March 20. One of these was Ruangguru. "We did not pay those digital companies, and the position of presidential special staff did not influence the choice of participants," said Panji.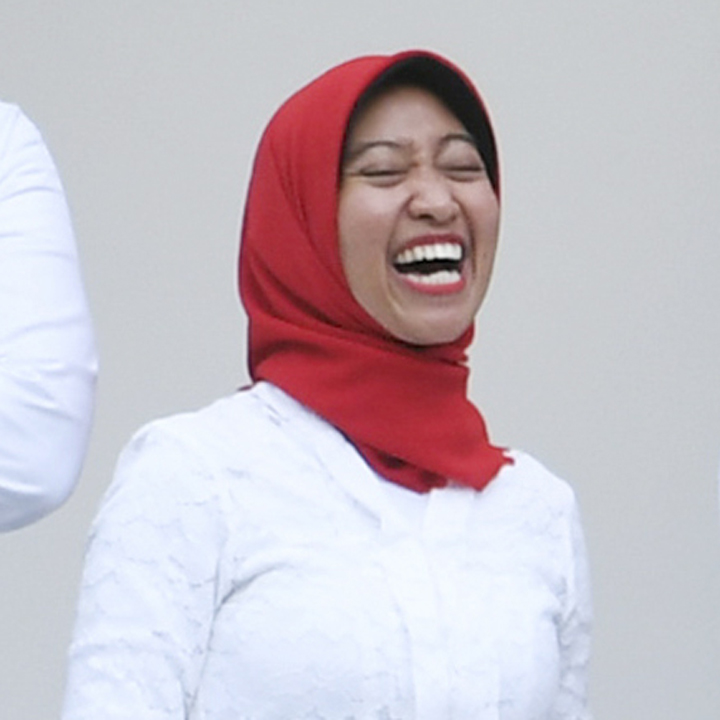 Ayu Kartika Dewi
Regarding the involvement of Ruangguru in the pre-employment card program, Belva does not believe there was any conflict of interest in the selection process. According to him, the verification process for all pre-employment card partners followed the regulations. On top of that, said Belva, the selection of training partners was directly determined by the holders of pre-employment cards.
Belva and the Ruangguru team also explored possible cooperation with the manpower ministry. On November 22, 2019, he and Iman Usman, founder of Ruangguru, and some of his staff went to the ministry. The manpower ministry and Ruangguru then made a commitment to cooperate for instructor training at work training centers and to produce program content. "There is to be 400 instructors trained with Ruangguru," said Surya Lukita, secretary of the directorate-general of training and productivity guidance at the manpower ministry.
Recently, the status of Ruangguru as a company owned by Belva has also been questioned. A majority of the stock is held by Ruangguru Pte. Ltd., whose office is in Singapore. Belva said that he owns the company. However, documents from the authorities in Singapore show that there are 21 entities which hold stock in Ruangguru Pte. Ltd., Belva being one of them. On that list there are companies from Malaysia, Singapore, the United States, the Cayman Islands, and the British Virgin Islands.
---
On April 24, Taufan announced his resignation as a member of the presidential special staff. Three days earlier, Adamas Belva Syah Devara also resigned as a special staff member. This decision was made after Ruangguru—a company Belva started in 2014—drew attention for becoming a government partner in the pre-employment card program. Similar to Taufan, some accused Belva of having a conflict of interest.
---
Belva said that he and Iman Usman are the majority shareholders. He claims to have full control of the company. "As for minority investors from home and abroad, I think that it is in line with all of the news on our financing from previous years," said Belva.
Another member of the presidential special staff, Gracia "Billy" Mambrasar, took some young business owners from Papua to meet with Minister of Cooperatives and Small and Medium-Sized Enterprises Teten Masduki on February 18. At that time, the ministry, through its Revolving Funds Management Agency, intended to distribute Rp1.85 trillion to cooperatives and micro-business owners. The company founded by Billy, Papua Muda Inspiratif, registered to take part in this selection. If those loans were approved, Papua Muda would distribute funds to 308 cooperatives and small-business owners in Papua and West Papua.
After meeting with Teten, Billy said that micro-business owners would receive Rp1.44 billion of financial assistance from the Revolving Funds Management Agency. Those funds would be distributed proportionally to business owners in the fields of culinary, cosmetics, eco-tourism, and digital applications. According to Billy, each business owner would receive at least Rp12 million, according to the scale of their business. "We look at the consistency of their business and the cooperative will distribute it," said Billy at that time.
The cooperatives ministry recently denied approving the proposal of Papua Muda Inspiratif. Supomo, chief executive officer of the Revolving Funds Management Agency, said that Billy's company did not meet the standard to be a working partner. Supomo also confirmed that there have not been any funds which were released for Billy's company or any related cooperatives. "We have to be cautious in giving assistance because it could become a serious finding when this institution is audited," said Supomo.
Billy was reluctant to respond to questions on exploring such cooperation. "I cannot respond to that at this time," he said via a WhatsApp message on April 24.
RAYMUNDUS RIKANG, WAYAN AGUS PURNOMO, FAJAR PEBRIANTO, ANWAR SISWADI (BANDUNG)