Persisting for the Environment
Environmental damage, land dispute, and disruptions to marine life motivate these four women to engage in environmental and community rights advocacy. They persist, even in the face of frequent threats.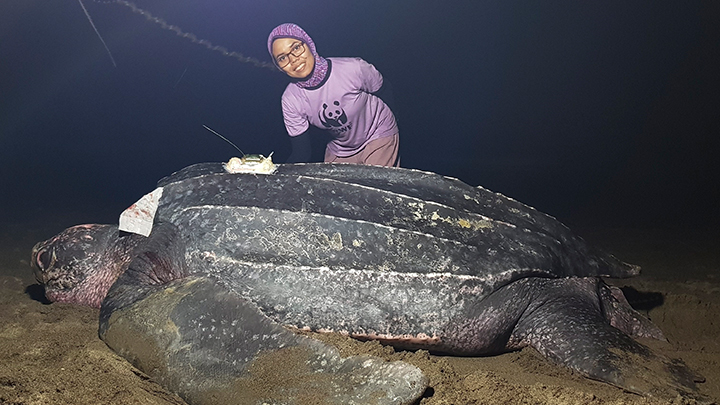 RIVERS are important routes of transportation for the residents of Mimika Regency, Papua. For the last decade, though, locals have been forced to take a longer route through the sea because the rivers are becoming increasingly shallow, making it difficult for motorboats to pass through. "Siltation occurs due to tailing mud from the mines of Freeport Indonesia," said environment activist Adolfina Kuum on Saturday, April 18.
Together with her friends, Adolfina formed the Mimika Far East Region Community Care Foundation in 2013. They went to villages to educate locals on the effects of mining tailing to rivers. Adolfina and her team also assist the residents of Mimika in demanding Freeport to improve the condition of damaged rivers. "There are already numerous cases of capsized boats, properties washed away," said the 35-year-old woman.
To date, six rivers have been silted up by waste mud from Freeport's mines. The rivers are so shallow, locals have to push their boats when they try to pass through. A village called Pasir Hitam has even been isolated due to the cut routes. Its residents had to relocate to towns. "Many have been talking about the Freeport waste, but there is still no solution until now," she added.
Locals now have to take the longer route along the Mimika coastline. The journey is more perilous due to high ocean waves. A capsized boat accident last December, where one person went missing in the sea, was an example of the impact of restricted river transportation. "People are left with no option but to go through the sea, despite the risk," said Adolfina.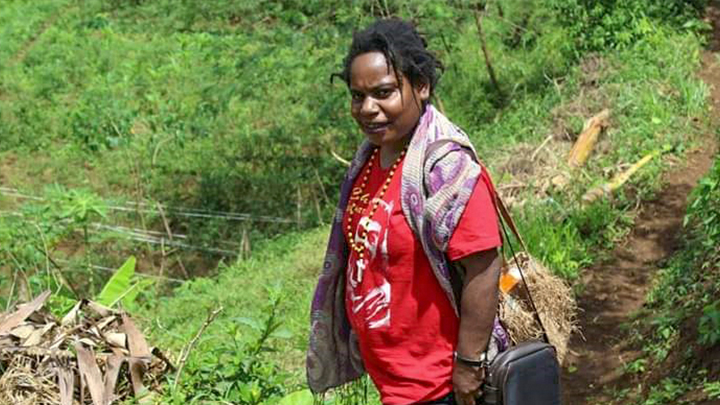 Adolfina Kuum./photos: pri Doc.
Because they are being vocal in demanding the rights of the people towards rivers in Mimika, Adolfina and her team are frequently subjected to threats. The foundation's secretariat was damaged in 2014. Adolfina was attacked by a group of people when she was resting in her home at Timika City in December 2017. Later on, one of the perpetrators was found to be a former work partner of Adolfina. "The person was tempted by money and has apologized," said the mother of one. "That did not discourage me, but lifted my spirit instead."
Damages to the forests in Wasior, Teluk Wondama Regency, West Papua, have been causing flash floods. This motivated Peggy Sarumi to engage in environmental advocacy. She counseled hundreds of residents of Wonbu and Sararti villages, six hours overland journey away from where she lives in Wandiboi District. From the residents, she learned about the illegal loggers entering their forests. "Locals do not know what companies are getting in, or where they obtained the permit from, but trees are being cut down," said Peggy on April 22.
It is estimated that illegal logging in Wasior have been present since 1996. Many logging companies, according to Peggy, secured oral agreements with tribal chiefs and community figures to gain access to cut large trees such as merbau (intsia bijuga) or ironwood (eusideroxylon zwageri). These companies promised to repair the road, build houses and clean water facilities, and give vehicles for public transportation. "None of their promises were fulfilled. What they did give in the end were instant noodles, sardines, sugar, and coffee," said the student of Manokwari School of Law.
Up to 100 trees were cut down in a day, measuring more than 10 meters long and up to 2 meters in diameter. The timber are often transported at night to avoid being seen by locals. Some of the felled trees were buried to evade detection by the government authorities. In one location, Peggy and local residents discovered 50 logs buried in the forest ground. "There may be more in other locations," said the 22-year-old woman.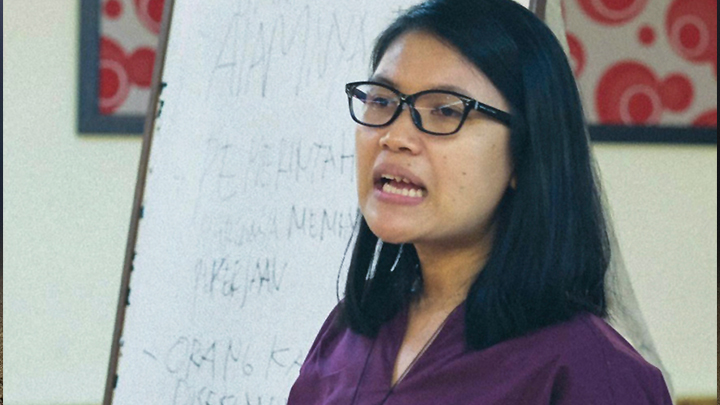 Era Purnama Sari./photos: Pri Doc.
Peggy rounded up mothers to get involved in her environmental advocacy. The mothers, she said, can be very influential if they are given the opportunity to make a movement and talk about the rights of the community related to the forests. Women, she added, can also build awareness among the people to defend the forests where they earn their living. "My parents support me because they know I am working to help the people and the environment," she said.
Era Purnama Sari has been dealing with environmental and forestry issues since joining the Padang Legal Aid Institute, 11 years ago. People in West Sumatra are often faced with land disputes against the government and companies. Era and her team adopt cultural approach through women groups, in line with the culture in West Sumatra. "This helps in the advocacy for environment and land. Women are also afforded more leverage in disputes," said Era on April 18.
Era, a former Director of Padang Legal Aid Institute (LBH), also lends assistance to people involved in land dispute related to the geothermal power plant construction plan in Gunung Talang region, Solok Regency, West Sumatra. They are protesting against the project because it could damage the customary forests, conservation forests, and the the people's farming fields. "If the forests and fields are damaged, their livelihood will be done for," said Era, who has been working as the advocacy division deputy director of the Indonesian Legal Aid Institute since 2018.
Era said that development must commence by involving local community and upholding their rights. She said the people rarely succeed against mining companies in court. Their biggest victory was when the Padang State Administrative Court granted the lawsuit filed by the Padang LBH that West Sumatra governor should revoke 26 mining permits in 2017.
Era often faces threats due to her activities. She even became the subject of negative news coverage after she and the Indonesian Legal Aid Institute investigated the arrest of farmers from the Serikat Mandiri Batanghari, Jambi, last year. She is not bothered by the threats. "My family is aware of my activities and continues to give support," she said.
Her love of nature inspired Dwi Suprapti to delve into the research and conservation efforts of large marine animals, or aquatic megafauna, which include sea turtles, sharks and rays, as well as marine mammals such as dolphins, dugongs, and whales. A veterinarian who graduated from the Udayana University, Bali, she even focused on sea turtle research for her undergraduate thesis through her doctoral dissertation.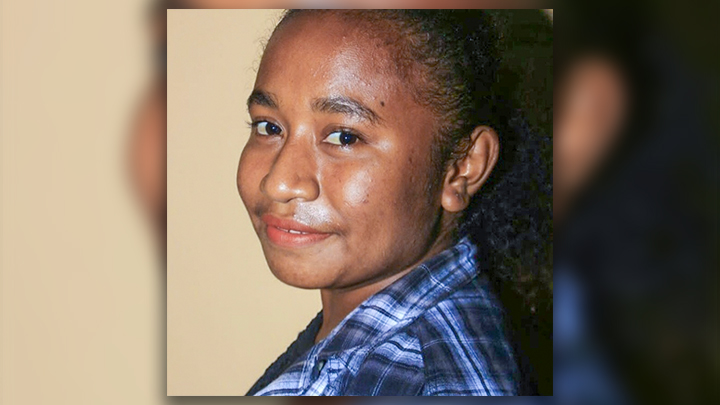 Peggy Sarumi./photos: pri Doc.
Indonesia, according to Dwi, should increase research and conservation efforts towards marine animals. Population of a number of sea turtles and marine mammals continue to decline due to hunting or washing ashore. "The subject of aquatic megafauna used to be rarely taught in veterinarian schools because they are not as popular as commercial animals such as dogs, cats, cows, sheep, and pigs," said Dwi, who is now a sea turtle specialist in the Indonesia World Wide Fund for Nature (WWF).
Dwi initiated the formation of the Indonesia Aquatic Megafauna (IAM) Flying Vet in 2018. IAM Flying Vet is a non-profit organization of veterinarians passionate about marine animals. The members' list now consists of 23 veterinarians from several regions in Indonesia who often encounter cases of marine animals washing ashore.
However, Dwi's activities are not always free of obstacles. She is often opposed by people who hunt sea turtle eggs for a living. Despite facing various threats, she refuses to give up. She still keeps an anonymous letter containing threats that was sent to her office. "Research and conservation efforts must continue. I receive support from numerous friends," she said.