Last Footprint in South Jakarta
The KPK lost track of fugitives Nurhadi Abdurrachman and Harun Masiku. Six other suspects are on the run from the KPK, their whereabouts unknown.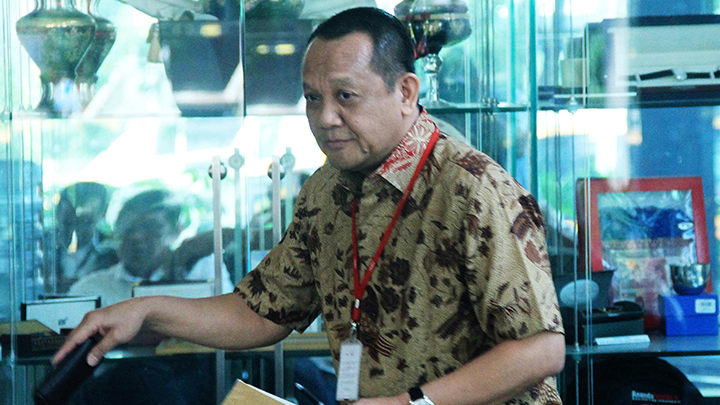 THREE months have passed, but the hunt for Nurhadi Abdurrachman still shows no signs of his whereabouts. The Corruption Eradication Commission (KPK) still could not find the former Supreme Court secretary even after searching a number of places in Jakarta and Surabaya, East Java, since last February.
The search for Nurhadi and other fugitives was one of the topics discussed in a meeting between KPK's Supervisory Council and leaders of the anti-corruption agency in April. "The issue was evaluated for improvement," KPK Deputy Chair Nawawi Pomolango said on April 7.
The KPK named Nurhadi and his son-in-law, Rezky Herbiyono, and Hiendra Soenjoto, as fugitives on February 13. The three men are allegedly involved in briberies in a number of cases.
Acting spokesman Ali Fikri said the KPK had detected Nurhadi's whereabouts. He had interacted with people close to him. But the agency then lost his tracks. "There were also several reports from the public about where he was, but not everything was confirmed, such as allegations that he is being protected by (security) officials, "Ali said.
Lokataru Foundation Executive Director, Haris Azhar, was one of the people who provided information about Nurhadi's whereabouts to the KPK. According to Haris, Nurhadi was always escorted by the security personnel. Nurhadi was seen visiting a luxury apartment in Senopati, South Jakarta. Haris also got information that Nurhadi was traveling around East Java in February.
Nurhadi's lawyer, Maqdir Ismail, said that he never communicated with his client again. He last met Nurhadi when signing the power of attorney on January 27. He claims that he does not know Nurhadi, Rezky and Hiendra's current positions. "We don't speak on the phone anymore," he said on May 9.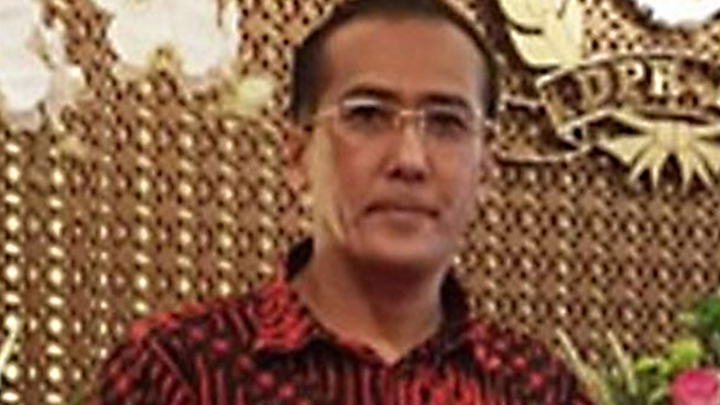 Harun/Istimewa
The KPK also has to catch five other fugitives. They are Sjamsul Nursalim and Itjih Nursalim, suspects in the Bank Indonesia Liquidity Assistance case; former close person of Aceh governor Irwandi Yusuf, Izil Azhar; Borneo Lumbung Energi & Metal owner Samin Tan, suspected of bribing Golkar Party politician Enny Saragih; and former legislator candidate from the Indonesian Democratic Party of Struggle (PDI-P), Harun Masiku.
Harun disappeared after the KPK team arrested a number of people involved in bribing Wahyu Setiawan, member of the General Election Commission, in early January. During the sting operation, investigators had managed to follow Harun to the Blok M area in South Jakarta.
Unlike Nurhadi, Harun escaped without a trace. Ali Fikri said the intelligence team continues to hunt for Harun. He suspects that Harun is still alive and well, not dead as some people speculated.
Hunting for fugitives is the responsibility of KPK's office of deputy for enforcement. According to Nawawi Pomolango, the suspects ran away because the enforcement strategy is not effective. This whole time, he said, investigators tend to make arrests after establishing someone as a suspect.
The KPK plans to change this pattern. The process time for investigation creates an opportunity for suspects to escape. "Later, we will immediately arrest the people after they are named as suspects," Nawawi said.
Haris Azhar is doubtful of KPK's seriousness in arresting Nurhadi. He believes that KPK investigators actually has plenty of information about Nurhadi's whereabouts. Haris suspect that the search for fugitives like Nurhadi and Harun Masiku are tarnished by political considerations. "This can betray the legal process," he said.
RIKY FERDIANTO, ROSSENO AJI NUGROHO