20 Seconds to Save a Life
Some groups are raising public awareness on the coronavirus using simple methods. They are filling a vacuum not yet occupied by the government.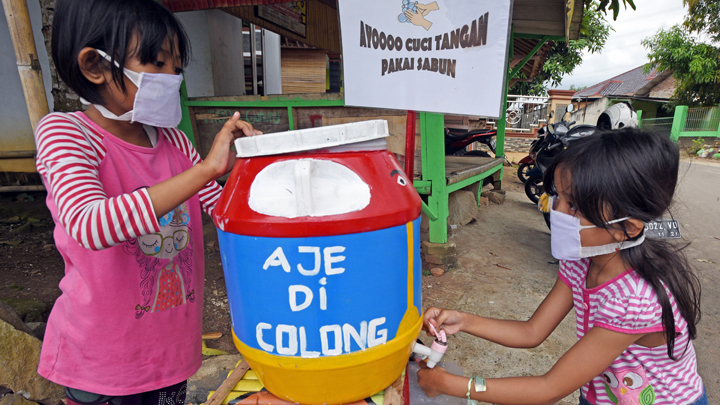 A blue 60-liter water tank was installed on the edge of Jalan Masjid Nurul Hidayah, Ciracas, East Jakarta, on April 7. Under the tank, there is a container to collect water from the tap. Next to it is a bottle of liquid soap and tissue, attached to the wall of a house. A flyer containing the 12 steps of hand-washing is placed on the tank.
Since the tank was placed near his home, Muhammad Firman Saputra has been washing his hands more freque
...
W251bGwsIjIwMjEtMDItMjYgMjM6MDM6MjciXQ