A Healer in the Red District
Abd al-Rauf al-Sinkili frequently put an end to feuds between Muslims in Aceh. He developed the Syattariyah school of thought in the archipelago.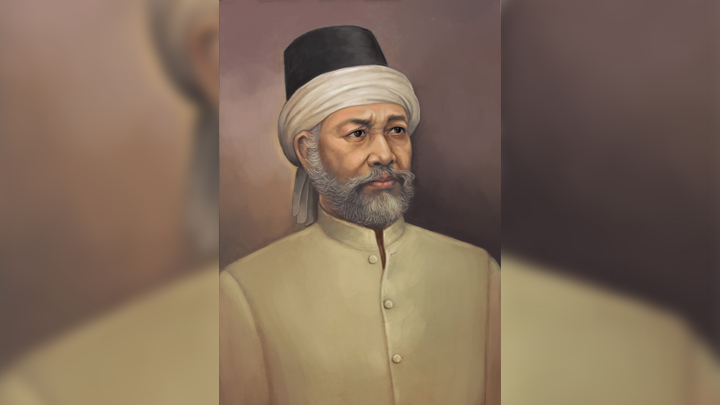 THE structure stands only a stone's throw from the coastline in the Deah Raya village, Syiah Kuala Regency, Banda Aceh. It is located in a three-hectare complex, which comprises a cemetary, a musalla (praying room), and a site for pilgrims. This is where Sheikh Abd al-Rauf al-Sinkili was buried.
Sheikh Abd al-Rauf al-Sinkili's tomb appears conspicuous compared to other tombs, with its small shed with a roof made of wood and an iron fence enclosure. A white sheet covers all sides of the shed. At both ends of the tomb is an andesite rock tombstone, also covered in a white sheet.
When the tsunami hit Aceh in 2004, almost the entire complex was devastated. "Only Sheikh's tomb was not damaged, the rest was destroyed," said Tengku Abdul Wahid, a seventh-generation caretaker of Sheikh Abd al-Rauf al-Sinkili's tomb, when we met him on May 9. According to Wahid, the Aceh Province government supports the tomb's maintenance due to the area's cultural heritage status.
The Acehnese refers to Abd al-Rauf al-Sinkili as Syiah Kuala. The title has been immortalized as the name of Aceh's oldest state university, the Syiah Kuala University. "He was a great ulema, the teacher of many wali (saints)," said Azyumardi Azra, a professor at the Syarif Hidayatullah State Islamic University in Jakarta, who studies Islamic history and civilizations, in early May.
Syiah Kuala's full name was Aminuddin Abd al'Rauf bin Ali al-Jawi Tsumal Fansuri al-Sinkili (or Aminuddin Abdurrauf bin Ali al-Jawi Tsumal Fansuri al-Singkili, as it is written in Indonesian). His great-grandparents came from Persia during the Samudera Pasai Sultanate in the 13th century. Samudera Pasai was the archipelago's first Islamic Kingdom.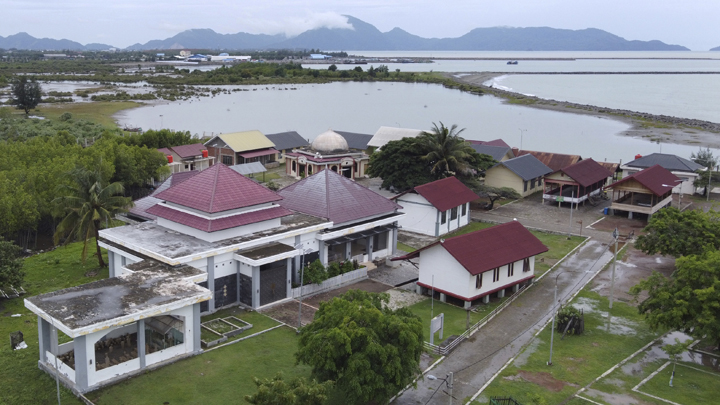 The Sheikh Abd al-Rauf al-Singkili tomb complex in Syiah Kuala, Banda Aceh, May 9. TEMPO/Iil Azkar Mondza
His father, Sheikh Ali Fansuri, was an ulema in Lipat Kajang, Simpang Kanan, Aceh Singkil. Although his tomb cites the year 1591 as his year of birth, a number of Indonesian Islamic civilizations scholars, such as Azyumardi, Peter Riddell, and T. Iskandar, believe that Syiah Kuala was born in 1615, based on the retracing of his journeys after his return from the Middle East.
According to Azyumardi Azra's book The Middle East Ulema Network, Syiah Kuala studied in the Middle East for 19 years. Prior, he studied at a dayah (religious school), namely the Oboh Simpang Kiri Madrasa. Syiah Kuala's notes, contained in Kuala Kitab Umdat al-Muhtajin ila Suluk Maslak al-Mufridin, shows that he interacted with 19 teachers from various disciplines.
Among the teachers who had the most intensive communication with him was Sheikh Ahmad Qusyasyi, a Sufi ulema who led the Syattariah tarekat (school of thought), which combines the sharia Islamic law discipline with Sufi teachings. "He was directly connected to the core Middle Eastern ulema network," said Azyumardi. According to him, Syiah Kuala became a pioneer for the Syattariyah school of thought in the archipelago. Two of his students who also spread this ideology were Sheikh Burhanuddin Ulakan in Pariaman (West Sumatra) and Sheikh Abdul Muhyi in Tasikmalaya (West Java).
Syiah Kuala traveled to various regions in the Aceh Sultanate before settling in the Kuala Krueng Beach, Aceh, which was a trade center where foreigners would stay. Gampong Biduen—which Muhammad Yunus Jamil's book Gerak Kebangkitan Aceh (Aceh's Revival Movement) calls a red district—was located in this area.
An Aceh historian from the Syiah Kuala University, Muhammad Adli Abdullah, explains that Syiah Kuala did not immediately begin his work to spread Islam in this area. He disguised himself as a person with supernatural powers to spread his teachings and eradicate prostitution. "Syiah Kuala was liked by many, playing a role as a tabib (doctor) who could treat illnesses," said Adli.
Adli says this method was slowly able to transform Aceh's sociocultural landscape. Non-Islamic behavior and social order in Aceh slowly began to wane. According to Adli, Syiah Kuala's fame reached the ear of Sultana Safiatuddin Syah, who then invited Syiah Kuala to the palace to attend a commemoration of Prophet Muhammad's birthday in 1665.
Oman Faturrahman, a professor at the Jakarta State Islamic University, says Sultana Safiatuddin Syah's interest in Syiah Kuala prompted her to assign Syiah Kuala to be the Aceh Sultanate's Kadhi Malikul Adil. This is a prominent seat as the Acehnese government was divided into two spheres, political and religious. The Kadhi was the highest legal and religious authority. Oman likens the position to the Supreme Court chairman.
According to Oman, at the time, Syiah Kuala was faced with a serious task as Muslims were then divided into two camps: Sheikh Nuruddin ar-Ranjri's followers, who subscribed to the Wahdatus Syuhud school of thought, and Sheikh Hamzah Fansuri and Sheikh Syamsuddin al-Sumatrani's followers, who subscribed to Wihdatul Wujud. The conflict lasted almost two decades.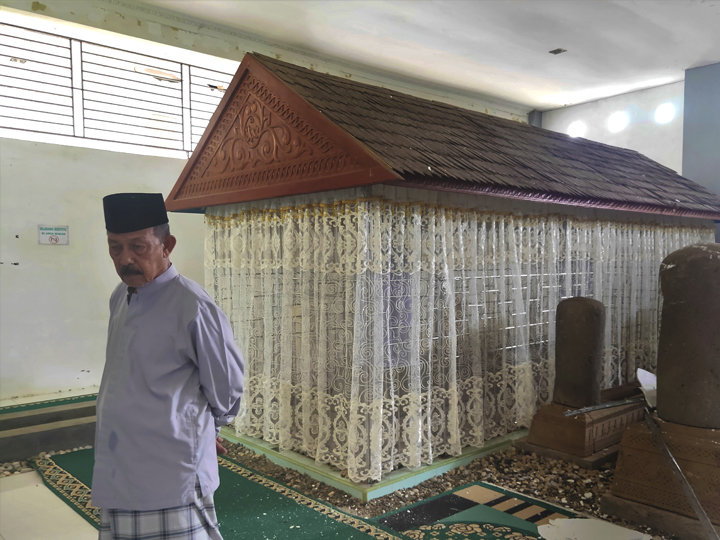 Sheikh Abd al-Rauf al-Singkili's grave. TEMPO/Iil Azkar Mondza
In an article titled The Conciliatory Ulema from Mecca's Veranda, published in the book Seribu Tahun Nusantara (One Thousand Years of the Indonesian Archipelago), Oman writes that the dispute between the two camps was due to differences in the way the followers of each camp saw how one must be aware of oneself and God, in relation to worship rituals and social interactions. Ar-Raniri accused Wihdatul Wujud followers as heretics and deviants for believing in many gods. Its followers were asked to repent. This conflict resulted in the burning of Sheikh Hamzah Fansuri's writings, followed by the pursuit and murder of his followers.
Syiah Kuala managed to reconcile the followers of the two schools of thought through an approach of compromise. According to Oman, Syiah Kuala did not judge either ideology, but rather asked them—especially Ar-Raniri's followers—to refrain from labeling others as heretics or infidels only because of their different philosophies.
In the same article, Oman says Syiah Kuala would always package his criticism using vague and general terms, an attitude relevant to Aceh's condition in that time period. According to Oman, the people felt that Syah Kuala's statements exemplified courtesy and great tolerance. Besides being an official in the sultanate, Syiah Kuala was also a writer. Azyumardi Azra says in his writings, Syiah Kuala discussed many religious topics, such as fiqh (jurisprudence), interpretation, Islamic scholastic theology, and Sufism.
Syiah Kuala died in 1696 and was buried on the delta of the Aceh River, around eight kilometers from Banda Aceh's city center. His two wives and favorite students were also buried there. Tengku Abdul Wahid, the seventh-generation caretaker of Sheikh Abd al-Rauf al-Sinkili's tomb, says pilgrims from inside the country and overseas have continued to visit Syiah Kuala's tomb.
At the top of the entrance to Syiah Kuala's tomb is the text: "Adat Bak Po Teumeureuhom, Hukom Bak Syiah Kuala," which roughly means, customary rules came from leaders, law implementation depends on Syiah Kuala.