Corruption in Capitation Funds
AFTER 30 days of detention at the district prosecutor general's office of Kepanjen Malang, East Java, Abdurachman's investigation file was submitted to the Surabaya Corruption Court at the end of May.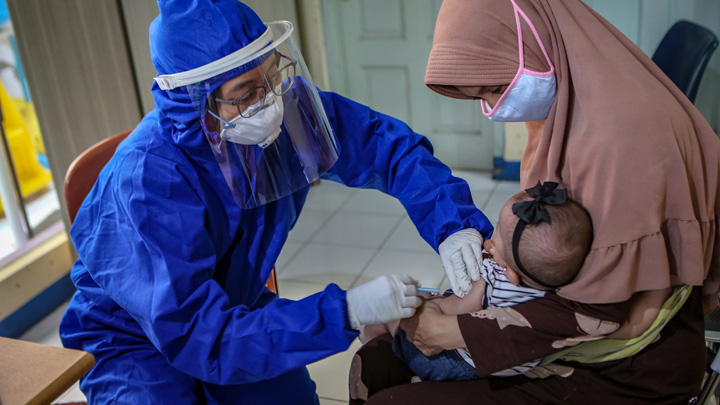 The former director of the Kanjuruhan Kepanjen Regional General Hospital is now a suspect for embezzling the Malang Regency Health Care and Social Security Agency (BPJS) capitation funds during his tenure as chief of health office in 2015-2017.
BPJS Kesehatan's capitation funds come from the state budget, and are meant for community health clinics, namely to pay treatment for BPJS members at first-level medical facilities. The funds are transferred in advance according to the number of BPJS members in each medical facility.
Abdurachman and former chief of the health office finance subdivision, Yohan Lengkey, are suspected of taking a fee of 5-7 percent of the capitation funds for 39 community health clinics. The prosecutor's office calculated that as much as Rp8.5 billion were taken from 2015 to 2017. In 2019, the Surabaya Corruption Court found Yohan guilty and sentenced him to three years and six months in prison. Now Abdurachman is being tried in the same court. "There may be more suspects (in the future)," said Kepanjen Prosecutor's Office Chief of Special Crimes Division, Muhandas Ulimen, on Saturday, June 6.
Abdurachman's method was to ask health office officials to deposit capitation funds before they are transferred to community health clinics. The same method was used in Gresik and Jombang, both also in East Java. Former head of Gresik Regency's health office, Nurul Dholam, asked 32 community health clinics to deposit 10 percent of their capitation funds in 2016-2018. In mid-May, the Surabaya Corruption Court sentenced Nurul to six years in prison for stealing Rp2.4 billion.
In Jombang, the Corruption Eradication Commission apprehended acting chief of the Jombang health office, Inna Silestyowati, in 2018, for bribing Regent Nyono Suharli Wihandoko using Rp275 million of the capitation funds meant for 34 community health clinics. The Surabaya Corruption Court sentenced them to two years, six months, and three years, six months in prison, respectively.
In Subang, West Java, health office chief Budi Subiantoro was also sent to prison for embezzling capitation funds in the amount of Rp4.7 billion of the total funds of Rp41 billion meant for community health clinics. Subang regent, Ojang Sohandi, is suspected to have enjoyed the money.
The corruption of capitation funds in almost all regions, says National Social Security Board member, Subiyanto, is due to the weak monitoring of the funds' distribution. In the regions, regional governments see capitation funds as regional earnings because health community clinics fall under regional health offices.
Capitation funds given by the BPJS Kesehatan to community health clinics are meant for three purposes: to pay for treatments, medicines, as well as infrastructure or medical equipment. A 2018 review by the Ombudsman found that funds meant to purchase medicines were not used optimally. Provisions have also been complicated as the process must go through local health offices. As a result, much of the capitation funds are unabsorbed by community health clinics, disrupting the services given to BPJS members.
The issue of capitation funds becomes more complicated with each year. In 2019, the Supreme Audit Agency found Rp2.4 trillion in capitation funds remaining with regional governments, of the total fund of Rp14.4 trillion. Along with the increasing number of BPJS members from year to year, capitation funds have also increased. In 2017, the total value was Rp12 trillion, which was then increased to Rp13.3 trillion the next year.
The poor absorption of capitation funds means community health clinics have not been able to treat BPJS members properly due to poor or even absent facilities. BPJS Kesehatan Supervisory Council member Roni Febrianto admits that the process of monitoring capitation funds meant for the health treatment of the poor in the regions has been complicated. The BPJS has two monitoring institutions but with no authority to sanction.
Roni can only hope that the BPJS will be able to improve monitoring and distribution. "This is an extremely large ecosystem, involving the roles of the central government, regional heads, and community health clinics in the subdistricts," he said.