WE DO NOT SUBSIDIZE PALM OIL COMPANIES
CEO of Indonesian Oil Palm Plantation Fund Management Agency, Eddy Abdurrahman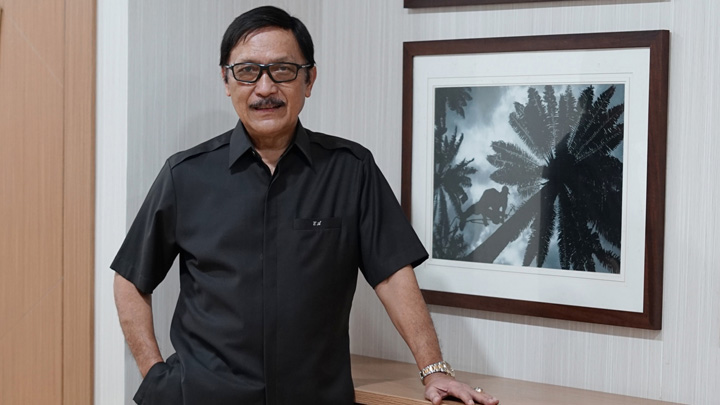 ONLY in his new position since March, Eddy Abdurrahman is already facing serious problems. The Indonesian Oil Palm Plantation Fund Management Agency (BPDPKS) that he leads is expected to suffer a deficit of Rp3.54 trillion due to mounting subsidies to support the program to accelerate the use of 30 percent of biodiesel blend (B30). The government is now getting ready to inject Rp2.78 trillion to cover the shortage.
This flush of funds from the state budget has drawn sharp criticism. The biodiesel acceleration program has been dubbed as too ambitious. Also, the subsidy borne by the BPDPKS in this program is seen as only benefiting large palm oil companies which receive quotas to supply biofuel.
Eddy Abdurrahman explained the fund injection's goals to Tempo's Khairul Anam and Retno Sulistyowati. "We do not subsidize them. We subsidize the diesel fuel end consumers," said this former customs director-general in his office on the fifth floor of Graha Mandiri in Jakarta on Thursday, June 11.
Why is it necessary that the BPDPKS gets funding from the state budget?
This was the decision of a steering committee consisting eight ministers and led by the coordinating minister for the economy. In 2020, we actually still had a starting balance of Rp12 trillion. Quite a lot. Average annual revenue are Rp14 trillion. However, in 2020, the B20 program switched to B30. The planned distribution target of six million kiloliters became 9.59 million kiloliters. Also, there was the problem of the fall in global crude oil prices, which widens the gap between the consumer price index (CPI) of diesel fuel and biodiesel.
What is the portion of BPDPKS funds for the biodiesel subsidy?
Around 70 percent. 
How big is the subsidy?
It fluctuates. Next month, for example, the Mean of Platts Singapore (MOPS) prices go up. Because it is measured based on MOPS, not much support is needed from the BPDPKS. If global oil prices are higher, less BPDPKS support is needed. We hope that diesel fuel prices would rise again towards normal levels. Now they are abnormal.
Currently, the prices of fatty acid methyl esters (FAME, biodiesel or vegetable oil needed for mixing material) are high, while diesel fuel prices are low. For example, in May, biodiesel CPI was Rp8,352 per liter, while diesel CPI was Rp3,083 per liter. That's a difference of Rp5,268. Add the transport costs and value added taxes, the total gap is Rp6,158 per liter. We have supported that amount in May and paid that out to FAME producers. In June, biodiesel CPI is Rp6,941, while for diesel fuel is Rp2,801 per liter. The difference we need to paid up is Rp4,917 per liter.
Are funds from the state budget meant for subsidy or renewal of people's oil palm plantations?
We focus more on upstream programs, such as renewals. As of June 1, support for the farmers' replanting program is going up from Rp25 million to Rp30 million a hectare, for a maximum of four hectares per family
What is the padding for biodiesel subsidies?
Our projection is that we can support the gap for B30 until the end of 2020 from levies.
There's criticism of how easy large palm oil companies which are FAME producers get subsidies from the government…
We do not subsidize them. We subsidize the end consumers of diesel fuel. These FAME producers sell their products, say to (state-owned) Pertamina. They sell with market prices, and now even for less than that—costs for conversion from crude palm oil (CPO) to FAME. However, Pertamina buys with diesel fuel prices, which are much lower. This creates a gap, and that is what the government is paying through the BPDPKS. So, it is not to support vegetable oil companies. This B30 program must be viewed in its relation to stabilizing CPO prices, so that there is more domestic absorption, and less supply to export markets. This is a basic economic theory.