The Last Home of Mentawai's Primates
Four species of primates endemic to Mentawai Islands are now endangered. Most of their populations are found just outside of Siberut National Park, in what is designated as production forest area. This report is supported by the Rainforest Journalism Fund under partnership with the Pulitzer Center.
Edition : Tuesday, June 16, 2020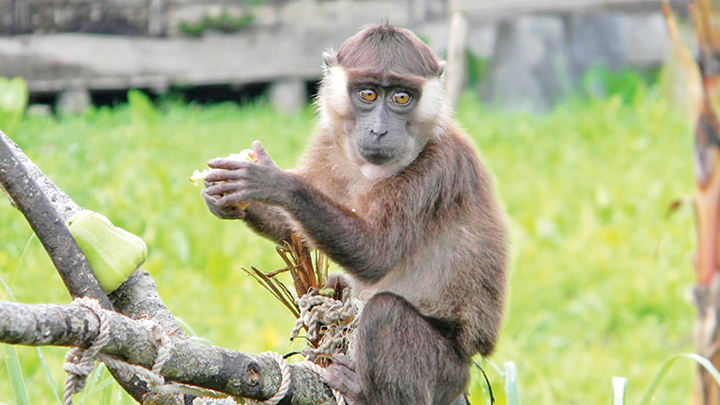 WILD rambutan was in season. Bundles of the red fruit were hanging from their trees along the banks of Bojokan River, larger in number than the green leaves. A small troop of bokoi or Siberut Macaques feasted on the rambutans that sunny afternoon just after the rains stopped, at the end of March. The five adult bokoi made quite a noise, occasionally letting out their unique whoops.
Endemic to Mentawai, the bokoi or Macaca siberu has dark-brown
...
W251bGwsIjIwMjEtMDktMjUgMDc6NDM6NTMiXQ