Don't Say We Threw the Towel in the Ring
Bosowa Corporindo President Commissioner Erwin Aksa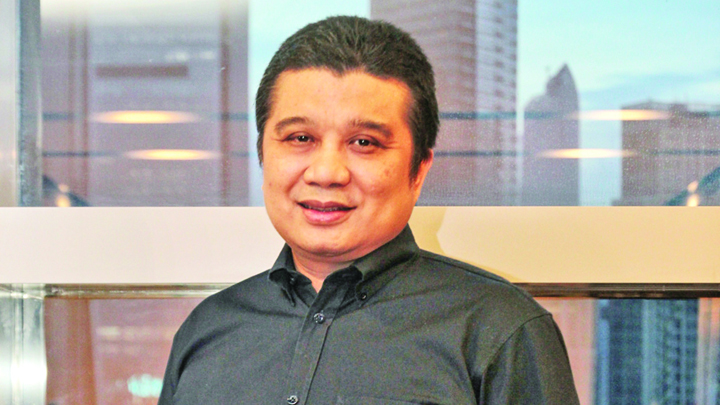 FINANCIAL Services Authority's (OJK) letter to Bosowa Corporindo's management dated June 10 came as quite a blow to this business group owned by Muhammad Aksa Mahmud, brother-in-law of former vice president Jusuf Kalla. The OJK strictly prohibits Bosowa from any action that would bar other investors from increasing the capital of Bank Bukopin, the bank under the group's control in the past six year. Bosowa owns 23.29 percent of Bukopin's shares. The OJK sent a similar letter to other Bukopin shareholders.
A bigger hit came the following day, when the OJK announced that Kookmin Bank, which holds 22 percent of Bukopin stock, is ready to take over control of the Indonesian bank, which suffers from liquidity problems. South Korea's financial giant is ready to inject US$200 million—some Rp2.8 trillion—into an escrow account to increase its ownership in Bukopin to at least 51 percent.
When Tempo met Bosowa Corporindo President Commissioner Erwin Aksa at his office in Menara Karya in South Jakarta on Thursday, June 18, he could not hide his disappointment. He pointed out that Bosowa has poured Rp193 billion into Bukopin to strengthen the bank's capital.
Do you feel that the OJK no longer has confidence in Bosowa's role in Bukopin, as it has given its blessing for Kookmin Bank to become the new controlling party?
I don't know. We've never received verbal or written information about that.
Haven't all the shareholders been asked since last year for a commitment to add capital to secure Bukopin?
That is adding capital since there is no controlling shareholder. Yes, that was already done, as a rights issue was asked so that there is a controlling shareholder. Bosowa did a rights issue in accordance to what it has, which is 23 percent. We have already deposited that, Rp193 billion, and that's been received by Bukopin.
From a liquidity point of view, I have called on my firms, relations, and joint venture partners to participate. My money is also stuck in there—it can't be taken out. Everything that is affiliated to us cannot be taken out, trillions (of rupiah). Those that can withdraw money are retail, and the public. Corporate parties can't pulled out.
Have you succeeded in attracting capital?
Some have come in, but not in balance with funds flowing out, which has been more than what has come in. We have put in a lot of money, between Rp100 billion and Rp200 billion.
Why didn't Bosowa do something similar to what Kookmin has committed?
Since June 10, we were no longer allowed to do anything, as ordered by the OJK letter. We were only asked to add capital, not more than that. And that's already been done.
So Bosowa is willingly letting go of Bukopin?
What do you mean? Through stock dilution? Who diluted me?
Through the added capital from Kookmin...
What about that OJK letter from June 10?
What is Bosowa's next step now that the OJK has approved Kookmin becoming a majority shareholder with 51 percent ownership?
Based on the June 10 letter, we cannot do anything. I comply to the OJK based on their letters on June 10 and 11. Don't do anything, there're criminal consequences. Don't say that we gave up. Since when have we thrown the towel in the ring?
Actually, in December 2019 an audit from the Supreme Audit Agency (BPK) on the OJK control already showed a number of problems at Bukopin.
Not really. The OJK was not scrutinizing Bukopin.
The audit mentioned non-performing loan of Rp1.2 trillion to Amanah Finance owned by the Kalla Group, as of December 2017, which has not been resolved by Bukopin.
That has been resolved, it's already smooth. Installments have been paid in a span of three years. But I heard that it's already been deemed as a collectability 5. Installments have gone well, the credit quality is deemed as the lowest possible. Indeed, there was wrong governance, but this has been resolved by the shareholder. They are the ones responsible to cover the credit. And that was not my doing. Amanah Finance was already in before Bosowa was. It wasn't Bosowa who gave the loan, but the management before Bosowa entered the picture.
Has it already been paid off?
Not yet.
Bukopin's financial reports also noted loans worth hundreds of billions of rupiah to a number of firms in the Bosowa and Kalla groups. This is why Bukopin is seen as the 'ATM' of those two groups.
Where do those accusations come from? Those are business-to-business activities. There are regulations to limit those activities, which is 10 percent.