Einstein, God…
Galileo analyzed God's creation using mathematics. Einstein observed it with wonder.
Edition : Monday, July 6, 2020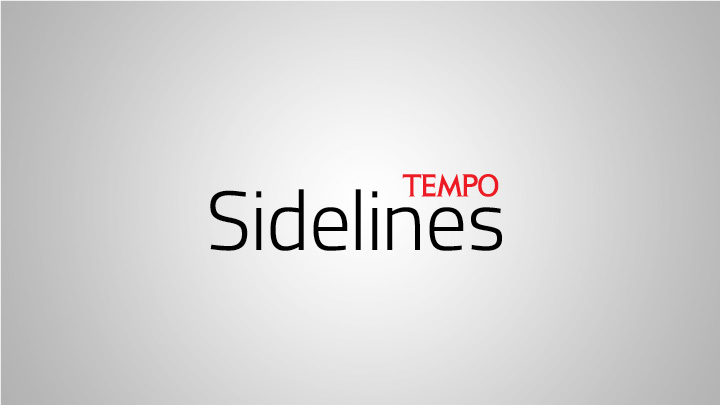 WHEN Einstein was just 12 years old, the Jewish boy and future discoverer of the theory of relativity no longer believed in the Bible. He read a small book about Euclidean geometry, and was astounded. In his 45-page autobiography, composed when he was 67, Einstein said that what he read back then was a 'wonder'.
The world of science revealed itself to his young self as a 'great eternal riddle'. So at the age of 16 he convinced his father that he was no longer religious. He was creating his own faith and science.
Two centuries later, in the speech he made at Max Planck's 60th birthday, Einstein spoke of that 'faith'. Confronting science's most difficult problems, he said, requires "a state of feeling similar to that of a religious person or a lover…"
'Religious', to Einstein, did not mean piously observant. His religion was different. "My religion consists of a humble admiration of the illimitable superior spirit who reveals himself in the slight details we are able to perceive with our frail and feeble minds."
W251bGwsIjIwMjEtMDQtMjEgMTQ6NDk6MTkiXQ
That 'spirit' can be called God, but not the God of Jewish, Christian or Islamic prayer. Einstein's God was not a 'person' to be worshiped, who blesses and curses. To Einstein, God was "a superior reasoning power, which is revealed in the incomprehensible universe."
Belief in a God like this—not because of fear, and not because of the need for a moral compass—he called 'cosmic religiosity'. Here, there was no dogma, church or center of teaching.
Sadly, many who expressed this religiosity were considered 'heretics', to have gone astray, and were punished, even though they held "the highest kind of religiosity." Einstein gave the example of Spinoza, the philosopher he most admired, who the Synagogue rabbi expelled from the Jewish community of Amsterdam in 1656. Spinoza's belief was in "God who reveals himself in the harmony of all that exists, but not in a God who concerns himself with the fate and actions of human being."
Einstein rejected anthrocentric imaging of God.
Those used to living with Abrahamic religions find it difficult to understand views like this. Rabbi Goldstein from New York, who asked Einstein to state in 50 words that he was not an atheist, summarized what he was looking for: Einstein's views would produce a 'scientific formula' to support monotheism. In accordance with Judaism.
Even though this is not so. 'Cosmic' religiosity does not see God in either a monotheistic or polytheistic frame. God as 'one' or 'many' is God treated as substance that can be counted like oranges. Whereas Einstein's God does not resemble anything or anyone, something that in Islam is expressed in the Surat Al-Ikhlas. To Einstein, God is not creator, Surveyor or Judge. As in Spinoza's pantheism, God is Nature, Nature is God, deus sive natura.
The 'God' and 'Nature' that frequently appear in Einstein's discourse in a sense are present amongst us, outside and within us, astounding us. If we cannot comprehend God and Nature, that is because, Einstein says, "Lord God is subtle, not malicious."
But ineluctably, individual interpretation is at play in the matter of a 'subtle' God. In Einstein's interpretation, God is God that does not make the universe haphazardly. "God doesn't play dice," he famously said criticizing quantum mechanics theory.
Einstein could not accept that, as expressed in quantum theory, the movement of particles follows laws of probability. This theory, Einstein wrote in 1926, does not bring us closer to the secret of God.
One sees a rare arrogance here. In making such judgement, Einstein appears to feel able to 'sneak a look at God's cards' (to use Einstein's own metaphor). Niels Bohr, the Danish physicist and prominent figure of quantum mechanics, was annoyed. He responded to Einstein, "Stop telling God what to do!"
Until the end of his life, Einstein's relationship to quantum mechanics, and particularly to its pioneer, Heisenberg, was not good.
But there is the two sides of the story of science. Science was born from wonder at 'illimitable superior spirit' from nature and within nature. But it also feels, at least occasionally, able to challenge that 'great eternal riddle'.
Einstein is an impressive figure in this story. He is far from the picture Gerald James Holton in Science and Anti-Science (Harvard University Press, 1993) describes as "the stereotype of a relentless victory march of cold rationality." Einstein acknowledged the large role of intuition. He opposed 'the more imperialistic claims of positivism'. We recall that positivism claims that science will become capable of eliminating human intuition, which produces, amongst other things, religiosity.
And just as Einstein rejected religions, he also could not adopt atheism, in the name of science—old or 'new'.
Goenawan Mohamad