July 5
THE past is like a Rorschach test: indistinct ink spots on pale paper which we interpret as we wish. These interpretations are used to make assumptions about our psychology.
Edition : Tuesday, July 14, 2020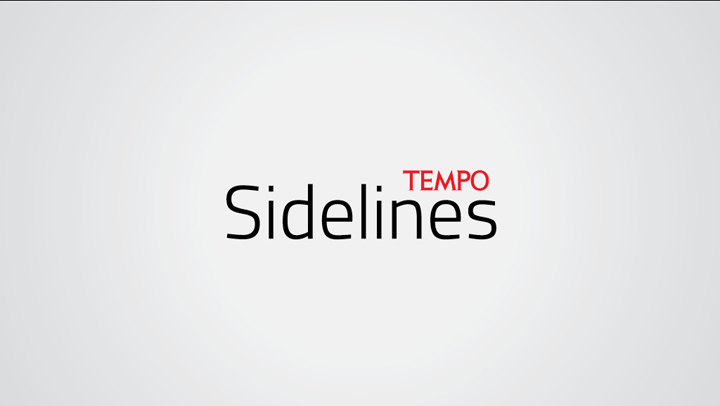 This is why history is a collection of interpretations about what is ambiguous—interpretations that speak more about us today that what actually happened before.
This does not mean there is no point in remembering the past. At least for a conversation.
So let us try to remember the fifth of July, 1959.
On that day, President Sukarno proclaimed a huge change for Indonesia: he decreed a new political system, which he called 'Guided Democracy'. Parliament—whose members had been elected by the people three years earlier—was dismissed. Many newspapers, including prominent ones like Indonesia Raya, Pedoman, Sin Po and Star Weekly, were closed, forbidden to publish; from that date on, publishers had to obtain a 'Publishing Permit' from the authorities to make a newspaper.
W251bGwsIjIwMjEtMDQtMjEgMTU6NDY6MzgiXQ
Mochtar Lubis, the journalist and famous novelist (Jalan Tak Ada Ujung, Tak Ada Esok), was imprisoned for a total of around nine years. All of S. Takdir Alisjahbana's novels were banned; Alisjahbana himself, along with the writer Idrus, escaped overseas.
Some major figures of Indonesia's political history—Sjahrir, Mohammad Natsir and Mohamad Roem—became political prisoners; there was never explanation why. Bung Hatta resigned as Vice President and was rarely heard of in political life thereafter.
With the implementation of 'Guided Economy', the State took over the production and distribution of important commodities. Foreign businesses working in agriculture, trade and public transportation were nationalized, and continue as state enterprises today. The army was entrusted with running these nationalized businesses—including the field of publishing. I can remember when I was a teen that I could no longer order books from the publisher Noordhoff-Kolff, which had published the Indonesian translation of Mark Twain's Huckleberry Finn, because it was now a state enterprise, had changed its name, and was run by a bureaucrat. The Balai Pustaka publishing house was managed by a general.
The government required sectors of society to undergo rotating courses of 'indoctrination'—ideological education reading Tujuh Bahan Pokok Indoktrinasi (Seven Basic Items of Indoctrination) known by the famous acronym 'Manipol' (Manifesto Politik or Political Manifesto) and USDEK. USDEK stood for 'Undang-Undang Dasar 1945', 'Sosialisme Indonesia', 'Demokrasi Terpimpin', 'Ekonomi Terpimpin', and 'Kepribadian Nasional', or the 1945 Constitution, Indonesian-style Socialism, Guided Democracy, Guided Economy, and Indonesian Identity. There was a period when everyone had to write 'Manipol-USDEK' in large letters on their roof.
The courts also had to follow this doctrine. Judges were not independent.
From time to time society was mobilized to gather in support of government policy, or, one should say, to 'crush' those considered to be 'enemies of the Revolution'—including burning libraries. Officials (including university lecturers) considered to be out of line with state ideology were fired (the term used was 'retooled'). The import of American films was banned. Music thought to be 'Western'-influenced was forbidden. Members of the well-known band Koes Plus, which was thought to play such 'ngik-ngak-ngok' music, were imprisoned.
Bung Karno then became President-for-life. He also became the 'Great Leader of the Revolution' with authority above the Supreme Court. There was a time when every single newspaper and journal, including literary journals, had to publish Sukarno's writings and speeches. All kinds of honorary titles (usually with the prefix 'Great', like 'Great Journalist') were offered to the president in ceremonies full of pomp. His photo was everywhere, and his style endures today: the peci hat, the jacket in bright or dark color, tie, medals, emblems, the baton with its gleaming handle, the occasional black sunglasses—the sturdy, handsome body dressed in distinctive fashion, standing out against other world leaders. The 'Great Leader of the Revolution': the image was totally different to the slim Bung Karno with no medals on his chest and without tie—the Bung Karno of Republic phase I.
Indonesia under 'Guided Democracy' was Republic stage III, after the Proclamation Republic or Republic stage I of 1945-1949, and the Constitutional Republic or Republic Stage II of 1950-1958, when life was simpler, politics cleaner, and debate among the people's representatives in the constitutional assembly showed understanding, fluency and seriousness, something that no longer exists.
And then—Republic stage IV: under President Suharto, whose authoritarian climate had been built under the Republic's time of 'Guided Democracy'—but was increased with terror within rigid politics, following the slaughter of tens of thousands of innocent citizens…
But maybe my memory is inaccurate. I have been living in Indonesia since Republic phase I, but yes, the past is like a Rorschach test: indistinct drops of ink on a pale sheet of paper. Over and again we try to give shape, give meaning, and we look at it with our emotions of the present.
History has many cunning passages, contrived corridors—T.S. Eliot, Gerontion.
GOENAWAN MOHAMAD