It's A Lie If the Government Claims to Be Unaware that Joko Tjandra Is in Malaysia
Bank Bali fugitive Joko Soegiarto Tjandra's return home in July caused public uproar. His lawyer, Anita Kolopaking, explained why Joko prefer to stay in Malaysia.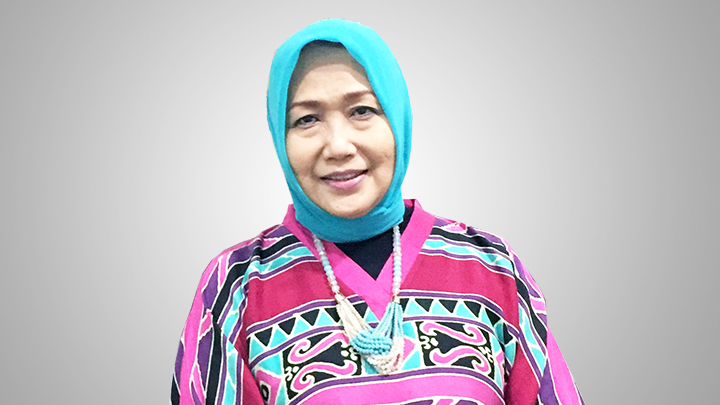 JOKO'S legal defense team, led by Anita Kolopaking, is accused of covering up his presence in Indonesia. But Anita denies that she hid Joko. On Friday, July 10, Anita spoke to Tempo journalists Linda Trianita and Raymundus Rikang at the Sovereign Plaza about her client's trip to Indonesia and the legal steps he is taking.
You and your team are being accused of hiding Joko Tjandra while he was in Indonesia.
Where would I have hidden him? I was simply asked by Pak Joko to check whether his citizenship data was still active. After I called the administrative village office, (I found that) it was still active, and (he) was asked to come to have his picture taken. I told Pak Joko this information. Was I in the wrong for only asking the information? I did not handle the documents at all.
You also accompanied Joko Tjandra to get his passport done.
He went to the administrative village office and the North Jakarta immigration office on his own. But the passport was only ready after Pak Joko had already returned to Malaysia. The passport was sent to his home, and Pak Joko sent someone to give it to me. I accepted it and returned the document to the immigration directorate-general in Jalan Rasuna Said, Jakarta.
How was he able to leave and enter Indonesia without a passport?
I don't know. I asked Pak Joko, he said, "You don't have to know about it."
Did Joko Tjandra discuss his plan to return to Indonesia with you?
At first he didn't want to return to Indonesia. I entreated him because he would need to go to the courthouse in person to file a judicial review request. Pak Joko then said he would check his documents and travel needs. It was then that he said he has not been on the red notice list since 2014. And Pak Joko became sure about entering Indonesia.
Joko's time in Indonesia seemed very organized. How do you respond to this?
People can say what they want. He is a free man who can go anywhere. He told me that when he went to Papua New Guinea 11 years ago, it was a business trip, he wasn't running away or escaping. Why wouldn't I trust his words?"
Why doesn't he remain in Indonesia if he feels he's innocent?
I've already asked him to, but he said, "Anita, if I'm guilty, let alone two years (in prison), I would be willing to go for life. But because I'm not guilty, I don't want to stay in prison for one day." Pak Joko is already comfortable living in Kuala Lumpur. It's a lie if the government says they don't know that Pak Joko has been in Malaysia.
(Through a WhatsApp message on July 10, Indonesian Embassy in Kuala Lumpur Chief of Social and Cultural Information, Agung Cahaya Sumirat, said the embassy did not yet have information regarding Joko Tjandra's presence in Malaysia.)
Now that Joko Tjandra's travel here has been exposed, has the effort to file a judicial review come to an end?
Pak Joko says he does not want to appear in court. I'm currently urging him. Several years ago he also said he would not step foot in Indonesia, but he did come. This is what I'm using to urge him. I'm also attempting to request that he is not forcibly apprehended.
What are the odds that Joko Tjandra will appear in court?
As his legal defense, I will try my best. He only wants to restore his and his family's reputation.