The Evil Man in the Mustard Yellow Uniform
A rape victim counselor is suspected of raping a 13-year-old girl over the past several months. The victim was also used as a bait for extortion.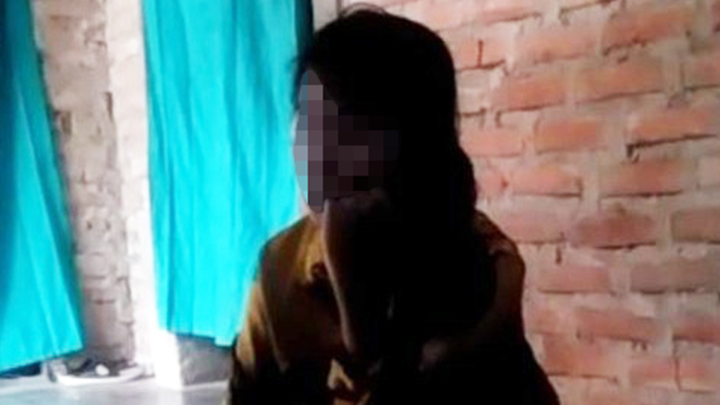 NEWS of house raids to catch perpetrators involving Nina—not her real name—have been widely heard in Labuhan Ratu 7 village, East Lampung, Lampung, since mid-June. Nina, 13, has been spotted several times around the village with different men. "The raids always ended peacefully with agreeing on a payment," said Eko Wahyudi, a resident of Labuhan Ratu, on Wednesday, July 15.
For this reason, Eko went to see Sugiyanto, Nina's father, at a home of Sugiyanto's relative in Labuhan Ratu on July 2. Nina was also there. Although not related in any way, Eko and Sugiyanto have known each other a long time. "It was settled peacefully, but I don't understand what is going on," said Sugiyanto, 51.
Initially, said Eko, Nina cried. She began to talk after Eko and another relative guaranteed her safety. This girl who recently graduated from elementary school said that there have been at least four such raids since early 2020. Stuttering, Nina said that she met those men because she was ordered to do so by Dian Ansori. That 51-year-old man works for the Integrated Care Center for the Empowerment of Women and Children (P2TP2A) of East Lampung. "From the outset we had suspected that Nina was being used to set people up to be extorted," said Eko.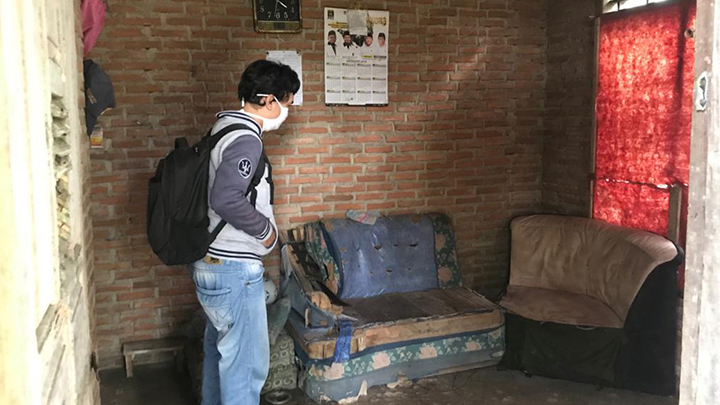 The site where Dian Ansori is suspected of raping his victim in East Lampung Regency, Lampung, July 16./M. Yoga Nugroho
Later that night another story came up. Nina was being raped by Dian since last February.
W251bGwsIjIwMjEtMDItMjcgMTM6NTA6MTIiXQ
Eko then told this story to Edi Arsadad from the Vulnerable Women and Children Advocacy Group (AKRAP). Working with the Legal Aid Institute (LBH) of Bandar Lampung, Edi reported the case to the Lampung Police Department on the night of Friday, July 3. "We concluded that this was a systematic rape case which had to be handled by the Lampung Police Department because it involves many parties," said Edi. Two days later, Nina underwent a medical examination. The results showed damage to her genitalia.
Police investigators went on the hunt for Dian. He had reportedly crossed over to Java. Tempo attempted to contact his cellular phone on July 7, but the number was not active.
Dian turned himself in to the Lampung Police on July 10. Investigators named him a suspect a day later. He is being charged under the Child Protection Law, which carries a possible death penalty. "It is possible that there will be other suspects," said Sr. Comsr. Zahwani Pandra Arsyad, Chief of Public Relations at the Lampung Police Department.
Dian's lawyer, Panca Kusuma, said that his client denied raping Nina. However, said Panca, Dian did not deny staying overnight at Nina's house. "He also stopped by her house for visits. So not all of it was lies."
• • •
SUGIYANTO lives with his two children, Nina and her younger brother, in a relative's home in Labuhan Ratu 7 village. The family does not yet own their own home.
Sugiyanto's wife went to Malaysia to work some years ago. Sugiyanto works odd jobs, often returning home at night. "That is why I believed Dian Ansori, who always stopped by dressed in his mustard yellow uniform," said Sugiyanto.
He has known Dian since the latter visited his home as a P2TP2A worker after the rape of Nina by her uncle, Lukman, 45, was discovered in November last year. The uncle had repeatedly raped her when Sugiyanto was not at home.
Speaking to Sugiyanto, Dian identified himself as a counselor and child guardian from the P2TP2A of East Lampung. Dian promised to restore Nina's mental health by taking her to a safehouse run by the P2TP2A.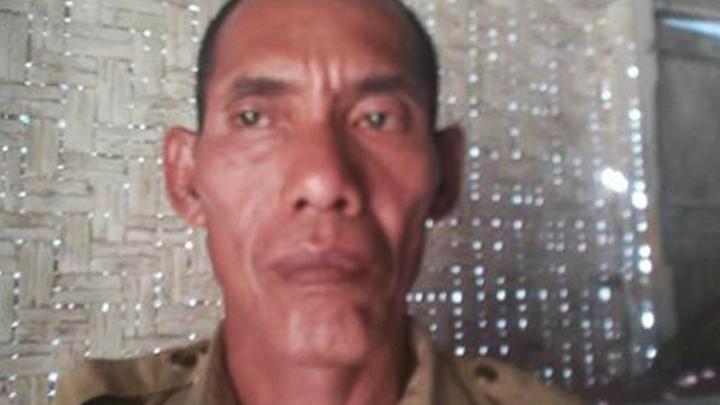 Dian Ansori/Instagram.com
Rather than taking her to the safehouse, Dian took Nina to his residence in the Way Jepara subdistrict. Nina stayed there for days. During this time Sugiyanto did not suspect Dian of anything.
Sometime later, another worker from the P2TP2A, Romiatun, took Nina to her house. Nina stayed there for about three weeks. "She stayed at my house from the start of fasting to seven days before the end-of-fasting-month Lebaran holiday," Romiatun told Tempo on Wednesday, July 15.
The first instance of rape is suspected of having taken place last February at Sugiyanto's house. Dian, dressed in a P2TP2A uniform, often stopped by to give counseling. There was no one else at home. Nina was repeatedly raped at her house. She did not dare fight back. She was always threatened if she told anyone. Dian gave the terrified Nina Rp20,000-100,000 after raping her. Dian is also suspected of having raped Nina at his own home.
According to Eko based on Nina's story, before raping her, Dian showed her a drink he claimed was for male stamina. He also showed her two pornographic videos on his cellular phone. The videos involved two underage girls, a child (N) and a teenager (F), with an unidentified male.
Nina knew N when she often visited the P2TP2A. She also knew F, who is nearly an adult and lives in a neighboring village. AKRAP Director Edi Arsadad suspects that N and F were ever under the protection of the P2TP2A and knew Dian. There is another female suspected of suffering the same fate. "We suspect that they were also victims of Dian and his scheming," Edi said.
• • •
EKO Wahyudi and Edi Arsadad initially had difficulty reporting Nina's rape to the police. Nina was still afraid to meet any authorities and said that Dian Ansori knows many police officers and soldiers. She saw her complaint fail at one police station. A police officer settled the case informally and gave Rp2 million to her father.
This complaint began with the arrival of AAP alias An, 21, to Nina's house in mid-April. AAP stayed overnight. The head of the local hamlet named Dwi Santoso, Dian, a group of people, and a police officer and a soldier came and raided the house. They took Nina and AAP to a police office. The matter was processed up to the East Lampung Police Department, where a 'settlement' was arranged.
Adjunct Comsr. Faria Arista, chief of the criminal investigation unit at the East Lampung Police department, verified there was an effort to peacefully settle the case between Nina and AAP which had been initiated by village officials. However, he denied that any police officers were involved in any extortion. "The preliminary investigation into the report continued," he said.
Speaking to Eko, Nina said that Dian ordered her to contact and seduce AAP to visit her. "It seems that this was a plot to entrap other men by exploiting the victim," said Eko. After trapping their mark, they would extort them.
Speaking to Eko and Edi, Nina said that there were at least four men who were set up by Dian and his friends from April to June. Nina said that Romiatun knew what Dian was doing. According to Edi, Romiatun even often asked Nina to contact her former boyfriend and ask him to meet.
The sad thing is, said Edi, those men raped Nina before the raids. Aside at the police office, these 'peaceful settlements' were arranged at the office of the village head, attended by the parents and relatives of the men who had been with Nina. Dian and his accomplices are suspected of extorting those men for 10 to 20 million rupiah. They would give those men and their families a choice to sign a peaceful settlement or else the case would be processed by law. From the three copies of those settlements obtained by Tempo, Dwi Santoso, the head of the hamlet, always acted as a mediator.
One settlement notes that Sugiyanto, Nina's father, accepted a settlement with KM, 23, on June 5. There is another one dated May 1. This time, Dian and his crew are suspected of using N, a minor that had previously been under the protection of the P2TP2A, as a bait. Dwi Santoso once again mediated the settlement.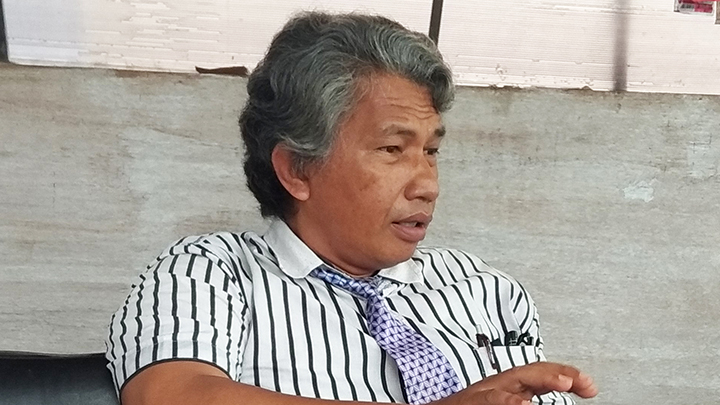 Panca Kusuma, Dian Ansori's lawyer./Hendry Sihaloho
Dwi said that he settled the case with AAP. However, he denied that he was exploiting Nina to extort people. "I don't know anything about that," he said. He denied facilitating the settlement of other cases.
Romiatun said that she was aware of the raid when Nina was with AAP, but denied knowing about Dian's extortion racket. "What settlements are those? I had no idea."
In addition to exploiting Nina, Dian is suspected of exploiting N, another minor. It is known that N's father, BS, signed a written settlement. Eko and Edi's team asked BS about this, who denied ever signing the settlement which he was shown. However, said Edi, BS did not deny signing another settlement.
Dian Ansori's lawyer, Panca Kusuma, said that there is no basis for the extortion charge. "That is not true," he said. His client had ever been asked for his opinion about one case involving Nina. He did not give any details about that case.
MUSTAFA SILALAHI, RIKY FERDIANTO, HENDRY SIHALOHO (EAST LAMPUNG).