The Brother's Footprints in South Merdeka
SOEs Minister Erick Thohir refuses PDI-P politician Adian Napitupulu's recommendations for SOEs commissioner positions. Erick claims he has received numerous recommendations for commissioner candidates from other ministries and institutions. His brother, Boy Thohir, is believed to be involved in SOEs official appointments.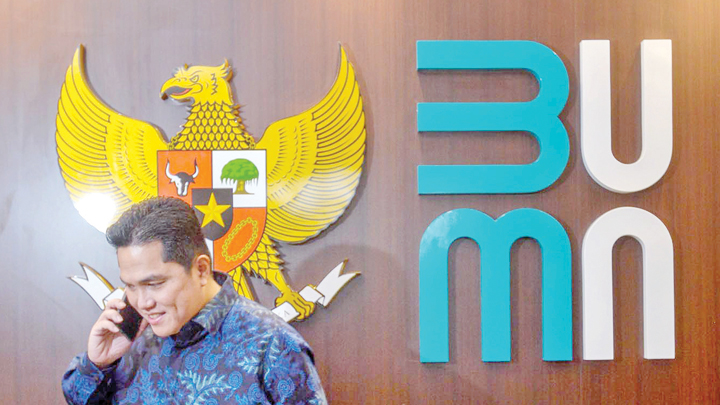 ON April 27, Carlo Brix Tewu invited Indonesian Democratic Party of Struggle (PDI-P) politician Adian Yunus Yusak Napitupulu to drink coffee. Carlo, law and regulation deputy at the state-owned enterprises (SOEs) ministry, arrived at the meeting place in Jakarta with Garibaldi Thohir, Adaro Energy owner. That day, they discussed Adian's criticism toward SOEs Minister Erick Thohir, Garibaldi's brother.
Six days prior, Adian questioned
...