America, America
WHAT kind of America is it over there in the west, sprawled between paranoia and optimism, between entropy and fantasy, with Donald Trump antagonizing all and sundry, and the cry 'Let's make America great again' sounding like an old cracked record?
Edition : Monday, July 27, 2020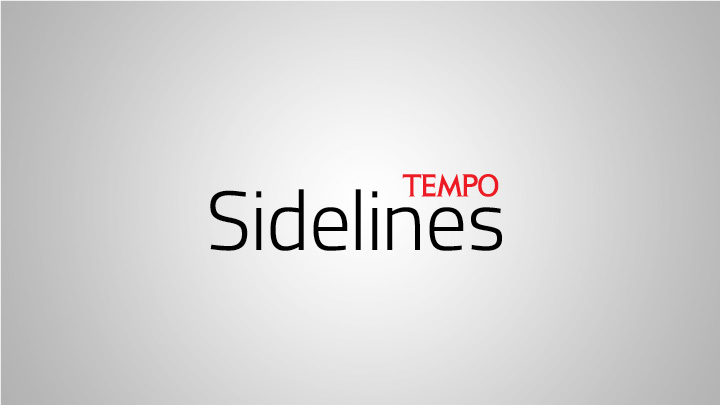 Salman Rushie arrives with a novel: he does not answer these nagging questions. But in it we can glimpse a confused America—particularly in the dream of Ismail Smile, a salesman whose address is just a series of inns from the west coast to the east.
"The road was his home, that car was his living room, its trunk was his wardrobe…"
Behind the wheel of his metallic grey Chevy Cruze cruising from Arizona to New York, the protagonist sits: he is an American, but also a man from Bombay, his body dark and slim, a handsome bachelor aged 70, a man taciturn since his youth, an immigrant with no friends, even though he is friendly enough.
His memory is damaged as the result of a stroke. What is unaffected is his recall of his life in Mumbai, India. After that: just a few disconnected memories—created from his hours of watching TV in motel rooms: series, morning shows, day shows, evening talk shows, sitcoms, detective stories, vampire stories, reality shows, cooking competitions, comedy competitions, kickboxing…
W251bGwsIjIwMjEtMDYtMjUgMDg6NDk6MzIiXQ
"Television is the god that goes on giving," he once said.
Via the screen he gets to know Salma R, a former Bollywood star who has moved to America and become the host of a talk show on a New York TV station.
Smile falls in love. He can no longer distinguish between 'reality' and 'fantasy', between what is 'true' and what is 'made up'; he calls himself Quichotte and sends love letters (in old-fashioned beautiful hand writing) to Salma, his imaginary girlfriend. And, his mind made up, he heads for New York.
Salman Rusdhie's novel Quichotte is of course a retelling of Miguel de Cervantes' novel Don Quixote: like the 17th century comic Spanish tale, the main character is crazy from reading too much fiction and turns himself into a knight of legend when legends and knights no longer exist.
Of course, Rushdie is not making a reproduction. In Cervantes' work, Don Quixote's companion, Sancho, is an illiterate peasant. In Rushdie's novel, he is a teenager who miraculously appears after Quichotte makes a wish for a child when he sees a falling star.
From then on, Sancho accompanies Quichotte everywhere, even though he is invisible to others. He is intelligent, eloquent, and exchanges views easily with his 'father'.
From here, the differences with Cervantes' work are more stark. The 17th century Spanish novel is mocking, the narration funny because it pretends to be serious, whereas Rushdie's novel feels as though it is striving to appear clever, fully aware of its brilliance in storytelling and showing off its Google-like information. Rushdie not only transfers Don Quixote; he also brings in Pinocchio with his cricket, compares Ismail's body to a Giacometti statue, mentions an opera by Jules Machenette, and Schrödinger's cat in Quantum Mechanics experiments.
This tendency of showing 'see what I know' can become tiresome. But it might be because in Quichotte Rushdie wants to display 21st century America with the perspective of a dazed immigrant outside the fence. From one end to the other, America is a false 'melting pot'. Ismail remains a traveler. In every town, he appears only as a foreign migrant, and—following the terror of September 11, 2001—is quickly suspect because of the color of his skin. And yet Rushdie depicts identity that is non-identity: Smile and Ismail, 'Brother' and Sam DuChamp—are particles and waves simultaneously, in continuous motion, whose meaning is always only a probability.
One would think that Salma R, who reads thousands of fan letters every Monday, would get a picture about American society. But the conclusion is just a cliché: America is a nation becoming increasingly prosperous but at the same time increasingly impoverished spiritually.
In other words, not much new here. Rushdie, since Midnight's Children, can fascinate us with clever language, at times lyrical, and can often make us laugh with odd events—especially this novel Quichotte, which takes place in the 'Age of Anything-can-happen'. But the 'magic realism' here feels like merely a technique to attract attention, rather than conveying something about a confusing America.
Maybe we should look to Sancho for a more fitting picture. On the one hand, America is paranoia. It is a nation convinced that history holds the secret of happiness, but it is continuously hidden. Therefore, there is always suspicion of 'them' as the threat. On the other hand, there is the anxiety of entropy that America is over time becoming increasingly dwarfed. And for this, exaggeration is needed. For this, Donald Trump is required.
Quichotte ends with spectacular death. Supermodern technology takes Ismail and Salma beyond the earth. But this is old-fashioned fatalism: what will disappear will surely disappear, with the hope that there might just be another life.
GOENAWAN MOHAMAD