Condemned to Death Abroad
Taiwanese fishermen became crystal meth smugglers due to the big payment. They smuggle the drugs to certain locations.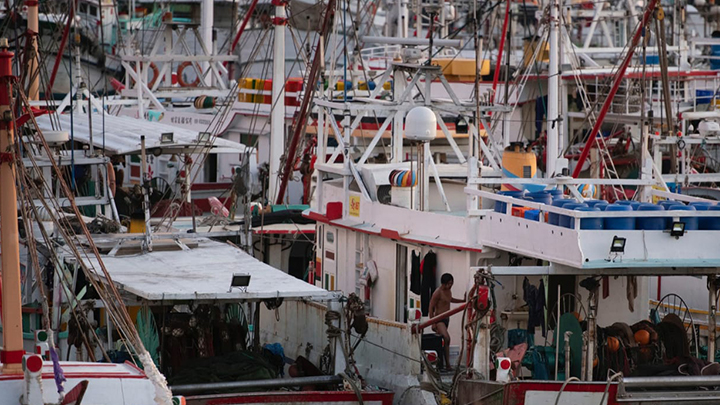 AFTER being gone for six months without any news, Hsieh Lai Fu finally contacted his younger brother, A Rei, in August 2018. Lai Fu said that he and three other Taiwanese nationals were captured by the Indonesian combined sea patrol on the Phillips Channel, Riau Islands, on February 7, 2018. They were accused of smuggling 1.03 tons of sabu or crystal methamphetamine using the ship they were sailing in. The 54-year-old Lai Fu also told his brother that he was currently on trial in the Batam District Court.
Judges handed down the death sentence to Lai Fu on November 29, 2018. The Pekanbaru High Court then upheld this verdict on February 20, 2020. After his brother received the death penalty, A Rei came to the Taiwan foreign affairs ministry and police, hoping to have his brother extradited. "If you should die, you will die in Taiwan," said Rai in a fishing community area in Donggang City, Pingtung County, on May 8.
Hsieh Lai Fu set sail with three friends, 50-year-old Huang Chin An, 54-year-old Ceng Ching Tun, and 41-year-old Ceng Cung Nan. They were crewing the MV Sunrise Glory fishing vessel belonging to a Singaporean businessman. To his brother, Lai Fu said that they departed from Penang, Malaysia, and headed to Taiwan. The ship broke down when they were sailing across the Malacca Strait. They were captured when entering Indonesian waters. Lai Fu claimed that authorities did not find anything on the ship during their search.
Rei initially believed that his brother was not a sabu smuggler, but rather a framed victim. The 53-year-old man suspected that the police deliberately planted packets of amphetamines in the ship in order to arrest Lai Fu and friends. However, as he followed the news reports through various publications, Rei learned that that was not the case. Moreover, his older brother agreed to become a whistleblower for a reduced sentence. Lai Fu followed another convict, Huang Chin An, who also became whistleblower in the methamphetamine smuggling case. It meant that his brother and friends had admitted their wrongdoing.
Hsieh Lai Fu is the fourth of five children in his family. Born into a family of fishermen, they were raised in a fishing community in Donggang City. The city is located on the southern coast of the island of Taiwan, 400 kilometers or four hours drive from the capital, Taipei.
W251bGwsIjIwMjEtMDItMjcgMTM6MDY6MDkiXQ
Lai Fu has criminal records back in his hometown. A Rei mentioned that his brother was involved in a case of stabbing attack when he was in high school. The court sentenced Lai Fu to seven years behind bars. After his release from prison, Lau Fu engaged in the gambling business, which only earned him enough to live from hand to mouth. "He wanted to get a lot of money," said Rei.
After the gambling stint, Lai Fu became a fisherman, a common profession for most men in his hometown. Lai Fu began going on fishing trips with a brother. Later on, despite still going out to sea, Lai Fu was no longer catching fish. He worked as part of the crew of a ship used for smuggling firearms. "He did not admit it at first, but later confessed of having smuggled firearms," said the younger brother.
A Rei has no knowledge of Lai Fu's track record in narcotics trafficking. He does, however, recognize another convict in the case, Ceng Chin Tung. Lai Fu and Ching Tun have been friends since high school. They became methamphetamine smugglers to get NT$80.000 or around Rp39 million in payment. Chin Tung allegedly contacted another convict, Huang Chin An, who acted as the ship's technician.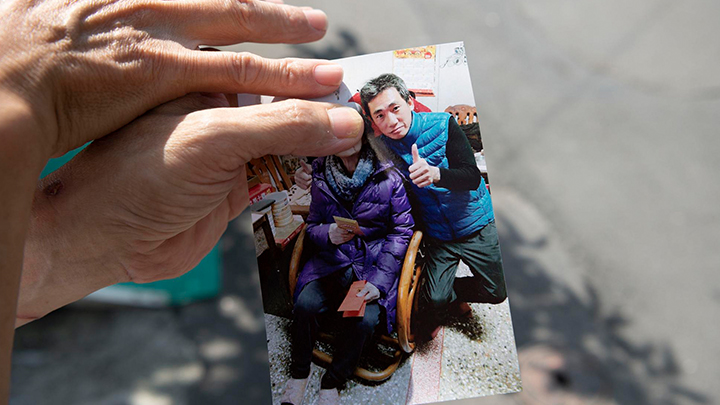 A picture of Hsieh Lai Fu and his mother/ twreporter.org// Yang Zilei
When asked for confirmation via telephone, Huang Chin An said he does not know anything about the methamphetamine smuggling. He said that somebody called and offered him a job. He accepted the offer because he was friends with Ching Tun. "I know Ching Tun," said Ching An on June 23.
In the last few years, Indonesian courts have handed death sentence to at least 21 Taiwan citizens involved in narcotics trafficking. The National Narcotics Agency (BNN) even shot dead a Taiwan national, Huang Jhong Wei, in Jalan Lodan Raya, North Jakarta, on March 15, 2018. The BNN had been following Jhong Wei, who was carrying 50 kilograms of sabu, from a warehouse in Penjaringan, North Jakarta. Taiwan nationals were also involved in the methamphetamine smuggling through the dock near Hotel Mandalika, Serang, Banten, on July 13, 2017. Eight Taiwanese fishermen were sentenced to death.
Former Taiwan Police Secretary in Indonesia, Li Jianzhi, said that Taiwanese fishermen only play a very minor role in the larger narcotics trafficking ring. Fishermen, according to him, are just one link in the chain of narcotics distribution from upstream to downstream. They are tasked with delivering the illicit goods to certain locations. Therefore, Li Jianzhi believes that the narcotics cartel will not be brought down through few arrests. "When a link gets broken, it will be immediately replaced with another," he said.
Li Jianzhi met with the crews of MV Sunrise Glory. He obtained information that the fishing vessels used for smuggling methamphetamine generally sail under the flag of different countries. Bosses of trafficking operations would buy the ships, and then re-sell them. This makes it difficult for the police to trace down a ship's travel record. They are unable to quickly identify and capture a ship. Li Jianzhi said that a narcotics boss may own up to seven fishing vessels.
Another complication in the effort to unravel the Taiwan narcotics ring is the lack of diplomatic relationship between Indonesia and the country. Li Jianzhi explained that Indonesia and Taiwan signed a memorandum of understanding on the eradication of corruption in 2017. However, similar cooperation does not exist for other types of crime, including narcotics smuggling. "We want to enforce the law, but there is not enough means to do that," he said.
BNN Chief Heru Winarko said Taiwan nationals arrested within the last couple of years usually worked as smugglers. The majority of sabu originates from factories in the golden triangle: Myanmar, Laos, and Thailand. The sabu in MV Sunrise Glory came from Myanmar. Taiwanese fishermen, according to Heru, were only tasked with delivering the drugs to certain locations. "They generally use the international sea routes," said Heru on May 6.
The BNN, said Heru, is cooperating with the Taiwan anti-narcotics police force through the police-to-police collaboration. This is done by, among others, sending members of the Indonesian police to study in Taiwan. Another means involves information sharing. Heru said that the BNN once tipped off the Taiwan police of a company that was harboring narcotics. "So far it is limited to information sharing," said Heru.
WAYAN AGUS PURNOMO, YOGI EKA SAHPUTRA (BATAM)