National Narcotics Agency Chief Heru Winarko: The Taiwanese Network is Highly Secretive
Crystal methamphetamine from Myanmar is often smuggled in by Taiwanese fishermen. National Narcotics Agency (BNN) has identified the ships used for this purpose since 2017, but their names are frequently changed to cover the traffickers' tracks.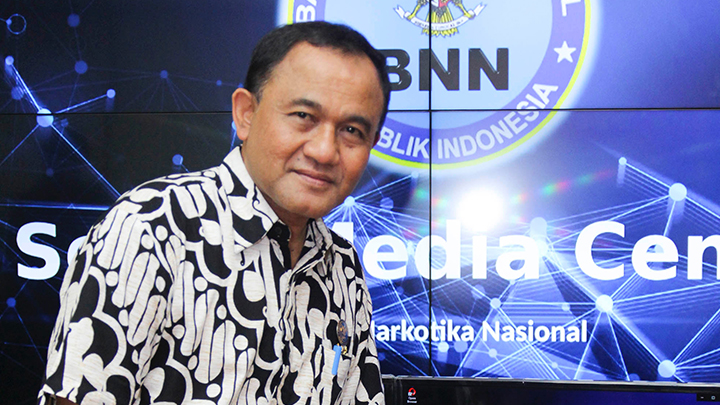 The MV Sunrise Glory vessel, which was caught hauling 1.3 tons of meth in February 2018, had changed name twice. Through a teleconference with Tempo on Wednesday, May 6, BNN Chief Heru Winarko explained how this smuggling is carried out over international waters.
How do Taiwanese fishermen smuggle the narcotics?
The methamphetamine does not originate in Taiwan, but its producers hire Taiwanese ships and fishermen to send the drugs to Indonesia. Most of the fishermen are aware that they are carrying meth. They are willing to do so because of the huge payment.
Where do the methamphetamine come from?
A large part of it is from Myanmar. They generally produce methamphetamine, no longer ecstasy pills. There is a center of narcotics and prostitution in a city in Myanmar. As a means to send the illicit goods, they hire Taiwanese fishermen.
Is the Taiwanese network one of the largest in smuggling methamphetamine to Indonesia?
Actually narcotics come not only from Taiwan. However, the Taiwan-Myanmar network contributes the largest portion in trafficking to Indonesia. The fishermen gain entry by using international sea routes, and that is always causing us difficulties.
How do they enter Indonesian waters?
One way of doing this is by turning off the AIS (Automatic Identification System), a kind of GPS (Global Positioning System) device used to monitor a ship's position. That was what happened with MV Sunrise Glory sailed by the Taiwanese. If they managed to get the meth to Indonesia, it would be more difficult to track down.
Is there prevention effort by authorities in the country of origin?
We have been taking various actions through cooperation with other nations, including upstream in Taiwan, Myanmar, and Thailand. They also participate in investigation and crack downs. Other than Indonesia, narcotics police from China, Australia, and the United States are monitoring methamphetamine production in a city in Myanmar.
Do Taiwan police follow up on the Taiwanese network in connection with MV Sunrise Glory?
They are investigating, particularly related to the arrest here in 2018. Taiwan police uncovered the narcotics home industry there. Earlier this year, they exposed quite a few cases of narcotics in the country.
Does BNN cooperate with police from other Southeast Asian nations?
My principle is that narcotics cannot be handled alone. It must involve other countries such as Singapore, Thailand, and Malaysia. We have invited them, particularly those in Southeast Asia. This initiative is called the ASEAN Senior Officials on Drug Matters (ASOD). There is also the ASEAN Ministerial Meeting on Drug Matters (AMMD), which is a forum to discuss narcotics problem in Southeast Asia. Efforts are currently being somewhat hampered due to the Covid-19 pandemic.
Has the cooperation been effective?
This narcotics network is seemingly working as a unified operation, but investigation often runs into disconnection in the chain. Moreover, they address deliveries to coordinates rather than designated persons, so the sender and recipient do not know one another. They also communicate using codes that are always changed. The Taiwanese network in particular is highly secretive. They do not talk much.
How is the cooperation with Taiwan police going?
Indonesia does not have diplomatic relationship with Taiwan. We are relying on the police-to-police pattern, but it is limited to sharing (information) only. There are also members of the BNN who study there, so the network is further expanded.
W251bGwsIjIwMjEtMDItMjcgMTQ6MTk6NDQiXQ