Empty Coffers, Delayed Promises
The cash flow of state electricity company PLN worsened. It has been hit by subdued sales, high purchase prices, additional debts, and sluggish compensation.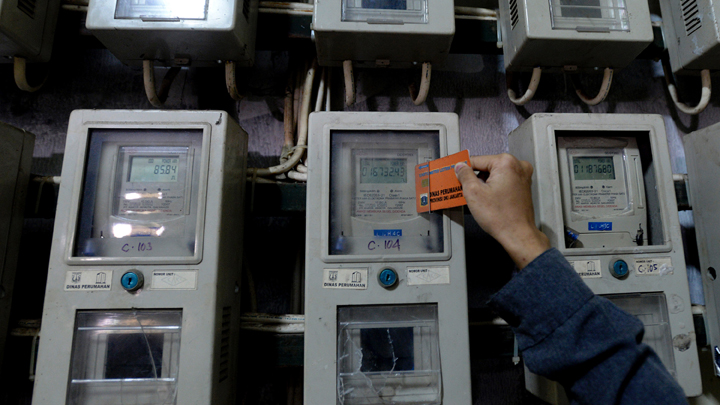 A letter landed on the desk of PLN's executive board on Wednesday, July 29. It came from Rida Mulyana, the energy and mineral resources ministry's director-general for electricity. In the letter, Rida asked the executive board to let go of floor rates and subscription costs for social, business and industrial groups for the July-December 2020 period.
The government has decided that customers in those categories should only pay for the electricity that they are using, without any added costs. This easing of payment applies to customers in the social category with power of 220-900 volt-ampere (VA), and also business and industrial consumers who are power users above 900 VA. "As a state-owned company, we are ready to carry out the government's orders," said Bob Saril, PLN's director of commerce and customer management, on July 30.
Bob declined to give details regarding the effects of the policies, which are part of the government stimulus package to soothe the impact of the Covid-19 pandemic. Nevertheless, this is not the first time the state has facilitated PLN customers during the virus outbreak. In early April, President Joko Widodo announced incentives in the form of scrapping electricity bills for households with 450 VA, and a 50 percent discount for 900 VA households.
At that time, Rida said the policies would have an impact on PLN. However, he assured that the company's coffers would not be shaken. This is because the government was to allocate some Rp3 trillion to cover the discounted or scrapped bills. "The money is there. It will be paid out in three months. Be patient," Rida said on April 2.
At PLN's head office at Jalan Trunojoyo, South Jakarta, the new incentives ordered by the government have become a hot topic of discussion. Subscription exemptions equals potentially lower receipts for the second semester of this year. Meanwhile, a PLN official divulged that the company's management is in distraught. PLN's performance for the first six months of this year has nosedived due to the pandemic.
Amin A.K., member of House of Representatives' (DPR) Commission VI, also expressed worries that this kind of impromptu policy would cause even more trouble for PLN's already thin coffers. Based on the notes of the commission that handles industrial matters—including state-owned enterprises (SOEs) and small and mid-sized companies—the government has only set aside an incentive budget for household consumers. "What is available is only a budget to compensate for the scrapping and discount for household consumers for some Rp3 trillion," Amin said on July 29.
Two days prior to the arrival of the energy ministry's letter, Coordinating Minister for the Economy Airlangga Hartarto had actually already leaked government's decision to give payment leniency for electricity customers in the social, industrial and business sectors. He said that this new policy is aimed at accommodating grievances from industrial and tourism parties. "They asked for exemptions for electricity floor prices," he said in a video conference on July 27.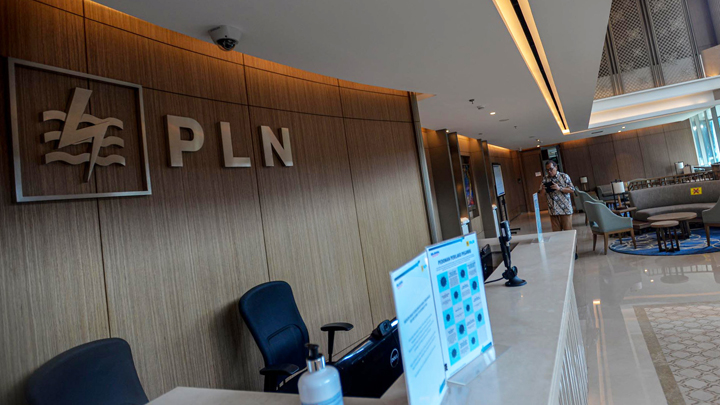 PLN headquarters in Jalan Trunojoyo, Jakarta, July 27./ Tempo/Tony Hartawan
At that time, Airlangga explained that customers who can claim this new incentive are 112,223 social customers, 330,653 business customers, and 28,886 industrial ones. When calculated according to the normal scheme, the July-December bills for those three categories of customers are projected to be about Rp5.6 trillion. However, with the new policies, it would be sharply down to Rp2.6 trillion. The difference, Rp3 trillion, would be compensated by the government.
According to the Chief of the National Economic Transformation and Recovery Task Force, Budi Gunadi Sadikin, the relaxation of electricity subscription for industrial players came as a direct order from the President. The task force prepared its implementation schedule with the finance ministry.
•••
PLN's financial report for the first semester of 2020, released in July, showed of how hard the company has been hit by the Covid-19 pandemic. Operating revenue for this period only grew by 1.64 percent, far below the average growth rate of 6 percent in the same periods for the past five years. Electricity sales, PLN's biggest source of income, only grew by 1.47 percent compared to sales in June 2019.
In the same period, PLN was actually able to lower operating expenses by 1.7 percent. However, under further scrutiny, electricity purchasing expenses jumped by 20 percent. Growth of purchasing expenses from independent power producers was even bigger at 29.4 percent.
To add insult to injury, PLN's finances was further hit by the weakening rupiah to the US dollar. In the first six months of this year, the firm and its subsidiaries suffered losses of Rp7.79 trillion due to falling exchange rates. If assets and liabilities in foreign currency were to be calculated using the exchange rate on July 27, net liability in foreign currency would be up further to Rp9.31 trillion. Amin A.K. said PLN is in a liquidity crisis. "PLN must give an explanation about this," he said.
According to Bob Saril, PLN's cash flow should be secure if the compensation and subsidy from the government were to be given on time. "The problem is that this has been postponed for too long," he said.
In addition at aiming to compensate for the economic recovery stimulus, the compensation mentioned by Bob is payment from the government to cover the difference between the electricity generation basic cost (BPP) and electricity sales prices. Until now, the BPP has always been higher. Meanwhile, the government has not increased electricity prices since 2017.
Actually, compensation payment has already been sluggish for a while. PLN's claim to the government has been snowballing to some Rp48 trillion: an accumulation of the 2018 compensation debt of Rp23 trillion, Rp22 trillion in 2019, and the discount and scrapping of bills for 450-900 VA households adding up to Rp3 trillion.
The finance minister actually already approved BPP substitution in the form of compensation in 2019 of Rp22.25 trillion. This agreement was made official in Letter No. S-360/MK.02/2020 dated May 6. Meanwhile, BPP substitution of Rp23.17 trillion was even already agreed upon last year through Letter No. S-661/MK.02/2019. However, the money never reached PLN's coffers.
Finance ministry's directorate-general for budgeting together with PLN finally reconciled the two compensation claims on May 15. Both parties agreed on the recording and presentation of the state's accounts receivable for Rp45.43 trillion as current receivables. This, however, does not include the subsidies account receivables amounting to Rp7.11 trillion noted by PLN as of June 30.
Senior economist Faisal Basri said that this unpaid state debt will hit PLN's liquidity. "If this isn't paid by September, the PLN could collapse," Faisal said in a web seminar organized by Malang's Brawijaya University on July 25.
This problem breeds the next problem: the SOE covers its lack of liquidity by borrowing funds from banks or financial institutions. The company also routinely issues debt securities in order to obtain funds. In the first half of 2020, PLN has issued four bonds.
In February, PLN offered the first bond worth Rp4.8 trillion, followed up by a sharia bond (sukuk ijarah) worth Rp115.5 billion. In May, a bond of Rp1.73 trillion was issued. Lastly, PLN issued a global Medium Term Note (MTN) worth US$1.5 billion in June.
That newest bond made PLN's debt list grow longer and bigger. In 2019, the firm also issued global MTNs several times, totaling US$5.4 billion and €1 billion.
These sluggish compensation payments to the PLN have already been mentioned by SOEs Minister Erick Thohir in his working meeting with the DPR's Commission VI on July 15. In that meeting, the minister said that PLN direly needs the money. "With all due respect, this claim we're trying to settle with the government is badly needed by the SOE," Erick said.
Finance Ministry Treasury Director-General, Andin Hadiyanto, assured that funds for PLN's compensation have been allocated in this year's state budget. "It will be paid out very soon," he said without giving details about when it would be done.
Yustinus Prastowo, special staff member for the finance minister, assured that the funds will be liquid by the last week of July. "It's just an administrative matter," he said.
In fact, the compensation payment of Rp3.15 trillion for the 450 VA households and discounted 900 VA consumers has been paid. However, PLN calculated that the value of electricity consumed between March and June this year is vastly higher, reaching some Rp5.042 trillion. This means that the government still needs to pay the company Rp1.891 trillion, which again is noted as a claim.
Speaking about liquidity and debt payment, PLN spokesman Agung Murdifi assured that the company's coffers are sufficiently liquid, and adequate to cover its obligations. PLN has standby facilities from local and international banks which could be used from time to time. "Our operational costs could be covered by operational funds from customers and other company sources," he said on July 30.
RETNO SULISTYOWATI, -KHAI-RUL ANAM, CAESAR AKBAR