The Legacy of Nina's Death
Animal Defenders Indonesia founder Doni Herdaru Tona is accused of mishandling animals in shelters and embezzling donation money. His case is pending at the police.
Edition : Monday, August 10, 2020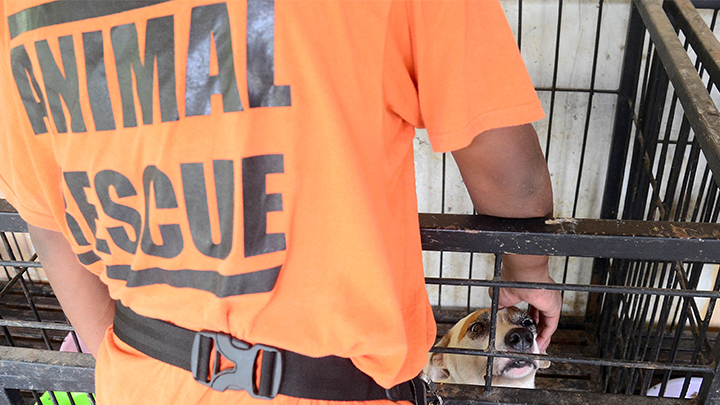 BARKING from a brown pit bull was heard when Doni Herdaru Tona arrived. Dozens of other similar-sized dogs gathered around and barked in unison. The hushed atmosphere at the animal shelter in Parung, Bogor, West Java, became boisterous.
Doni Herdaru, founder of Animal Defenders Indonesia, approached the dogs. He spoke to them sternly, twice. They dispersed, and serenity returned.
Doni pointed out that it was common for dogs to bicker when one of them provokes others. However, he would not allow 'alpha' or dominant dogs at the shelter. "There's no need to hit them in order to let them know that we're the boss," the long-haired Doni told Tempo on Thursday, August 6, explaining his stern language to the dogs.
Because of a dog, Doni has had to deal with the police. Celebrity Melanie Subono reported Doni to the Jakarta Metropolitan Police on June 27, 2017, accusing him of mishandling her dog called Nina.
The case was then turned over to the Tangerang City Police. At the time, the Animal Defenders Indonesia shelter was located at the Palem Ganda Asri II housing complex in Tangerang, Banten.
W251bGwsIjIwMjEtMDQtMjEgMTQ6NTY6MzUiXQ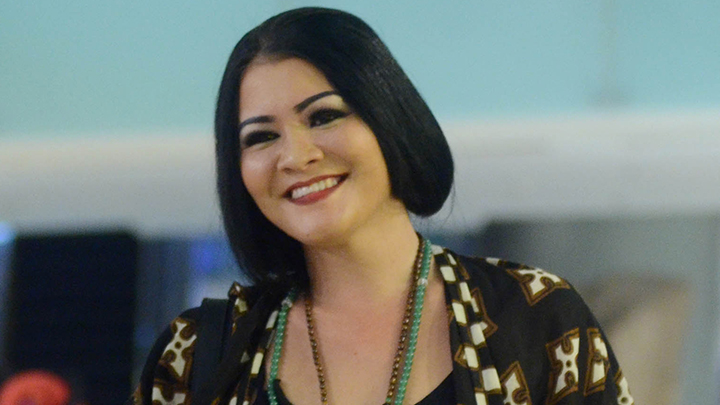 Melanie Subono/Tempo/Nurdiansah
Doni and Melanie had actually been friends since 2013. Melanie had left five of her dogs at Animal Defenders, which also offered animal care facilities for pets, as she was about to move homes in May 2016. Nina, a pug, was one of her dogs. "I trusted Doni because we've already known each other for a long time," Melanie said on, August 4.
After a few months, Melanie fetched her beloved dogs, that she often calls 'kids'. Melanie was to fetch Nina later, as the dog was said to be suffering from illness, and was not yet sterilized. She had tried to contact Doni, but did not get any response. Afterwards, through one of Doni's employees, Melanie found out that Nina had already died in June 2016.
Melanie tried to gather evidence of Nina's mishandling. She also collected information from people who had left their pets at Animal Defenders. She is convinced that there have been other victims. "I suspect he mishandled Nina and other dogs that have died at the shelter," Melanie said.
A former volunteer of Animal Defenders Indonesia said that Doni was not kind to the dogs at the shelter. The woman, who has known Doni since 2010, admitted that she often saw Doni letting dogs fight each other until they were injured. "Consequently, many dogs at the shelter become aggressive," said the woman, who declined to reveal her identity to avoid bullying on social media.
She had also left some pit bull puppies and their mother at the shelter in 2014. At that time, Animal Defenders was getting ready to move to the Palem Ganda Asri II housing complex in Tangerang. Doni had promised that the pit bulls would get an air-conditioned room in one of Doni's relatives' home in Pondok Karya, South Tangerang, Banten.
The former volunteer then paid between Rp500,000 and Rp1 million every week to the foundation for milk and food for the dogs. She also gave some money to the kennel boy, who took care of the dogs during their time at the shelter.
Two months later, she came with a friend to fetch the dogs. As they approached the gate, they were confronted with the stench of animal excrement. When the door of the building was opened, they saw dog droppings all over the floor. The air conditioning promised by Doni was not on.
She went to one of the rooms, and found a skinny puppy. Two other pups appeared limp. The mother pug appeared to be skin-and-bones. Water in the container was greenish. Her friend found the corpse of a pit bull puppy near the gate. It turned out that most of the puppies she had left at the shelter were already dead. "When that happened, Doni blamed his employees," she said.
• • •
DONI Herdaru Tona set up Animal Defenders Indonesia in 2011. The foundation claims it has already rescued hundreds of dogs and cats from their owners' abuse or from the streets. It reports its rescue efforts by publicizing them on the foundation and Doni's Instagram accounts.
The animals are sheltered, and some are then adopted by donors. Doni said Animal Defenders Indonesia now houses around 100 dogs and cats. The shelter at Parung is home to 60 dogs, while the rest is placed in Depok, West Java.
In order to fund the animals at the shelters, Doni receives donations from benefactors. As a vocalist from the metal band Funeral Inception, Doni is known amidst celebrities, making it easier for Animal Defenders to seek funds.
Lately, however, the fund gathering also came under scrutiny. Doni is suspected of using the donation funds for his personal use. One indication is that he has three personal accounts to receive funds from benefactors. He has also been accused of not being transparent in managing the foundation's finances.
Melanie Subono reported Doni again to the police on February 7, 2018. She accused him of not being transparent and embezzling donation money. This case has been in the hands of Jakarta police crime detective division. On July 29, she went to the police again to ask about the case's development. "We hope that the police will get to the bottom of this case, as the report has been sitting here for a while," said Alghiffari Aqsa, Melanie's lawyer.
Jakarta Metropolitan Police Spokesman Sr. Comsr. Yusri Yunus said Melanie's report is still under investigation. "It's being processed," he said on August 7.
When she reported Doni to the police, Melanie sent a copy of her suit to the social affairs ministry in 2017, questioning the Animal Defenders Indonesia Foundation's permit to gather funds. She also brought along a 2017 letter from the justice and human rights ministry which noted that the foundation was not yet listed on the government's data base.
A former Animal Defenders manager said Doni never involved other people in managing the foundation's bookkeeping. Other managers were also not allowed to take part in fundraising events organized by Animal Defenders Indonesia. She said that Animal Defenders has hundreds of benefactors, spread in various regions.
Some years ago, the source had seen Doni receiving a donation worth Rp20 million from a benefactor. The money was meant to buy blowers for dogs and cats. However. The source never saw Doni buying the blower until a few years after that. "There are many other of such incidents," said the woman, who declined to be identified.
Doni Herdaru Tona denied that he mishandled and neglected the dogs at the Animal Defenders Indonesia shelter. He said that Nina, Melanie's dog, died not because of his or his employees' fault.
After Melanie filed her report, Doni was questioned a number of times at the Tangerang Police station in July last year. He said he had already explained the accusation of animal mishandling at the shelter to the police. He was accompanied by his father-in-law, who is a lawyer. To the police, Doni said he has handed over evidence such as Nina's health records, and those of other dogs accused to have died because of maltreatment. "I already handed over all the evidence, and now I don't get questioned anymore," he said.
Doni claims that carers routinely keep an eye on the dogs left to be cared for at the shelter. He did not deny that dogs and cats do die at the Animal Defenders shelter. He points out that the dogs bring diseases from the streets with them. "We continue to strive to take care for them, even though sometimes we know they don't have long to live," he said.
Regarding accusations of donation embezzlements, Doni said that he had never used donation money for his personal use. He was already investigated by the Jakarta police in late November 2019 based on Melanie's second law suit against him. He said that the complaint was slanderous, based on jealousy from other shelters that have problems finding benefactors. "Donators can see who is really doing some work," he said.
Doni also said that he has already received a warning from the social affairs ministry, that has barred Animal Defenders from publicizing their fundraising. He admitted that he has sent a foundation officer to take care of the fundraising permit to the ministry. However, he continued, the process has yet to be completed due to bureaucratic complications.
Social Affairs Ministry's Secretary-General, Hartono Laras, denied this statement. "The requirements are simple and easy," he said. "It doesn't take long to complete it,"
MUSTAFA SILALAHI, RIKY FERDIANTO