No Ordinary Agency
The President has removed BIN from the responsibilities of the coordinating ministry for political, legal and security affairs. Special treatment for the secret organization.
Edition : Monday, August 10, 2020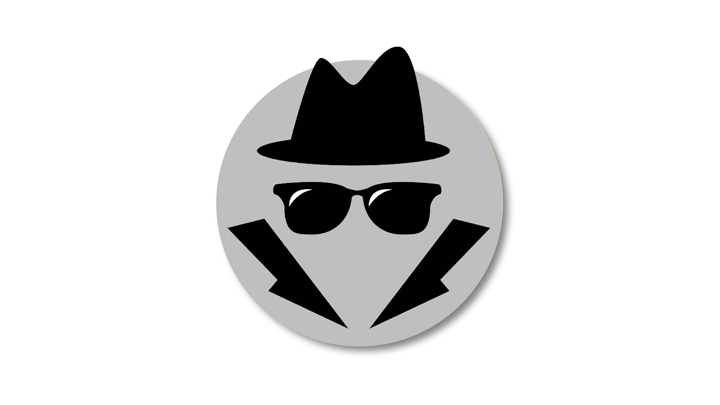 PRESIDENT Joko Widodo has placed the National Intelligence Agency (BIN) in a special position. He has removed it from being under the coordinating ministry for political, legal and security affairs and placed it directly under his control. This decision seems to put BIN in a higher position than ministries and other institutions.
This change came into force after the issuing of Presidential Regulation No. 73/2020 on July 3, concerning new nomenclature for the coordinating ministry for political, legal and security affairs. From overseeing six ministries and four institutions, the ministry currently led by Mahfud Md. now overseas six ministries and three institutions—the Attorney General's Office, the Indonesian Military (TNI), and the National Police (Polri). BIN has been removed from the list.
In a presidential system, ministries and other institutions such as the AGO, TNI, Polri, and BIN are under the direct authority of the president. However, the State Ministries Law also states that there are coordinating ministers. Mahfud's ministry coordinates among other things, political, security and national defense matters which are very closely related to intelligence. Removing BIN from his responsibilities might mean that the flow of information for these needs is disrupted.
Moreover, BIN now seems to have a very special role. It no longer needs to follow the chain of command of the coordinating minister. Conversely, the president can make use of BIN without worrying about any cross checks, including for practical political interests.
For a long time, BIN seems to have been an institution that moves outside its main scope of work. Under Budi Gunawan, the retired police general known to be close to the chair of the Indonesian Democratic Party of Struggle (PDI-P), BIN provided mobile Covid-19 test facilities in several areas. Budi even carried out political duties when he played an active role in bringing about a meeting with Jokowi and his former rival Prabowo Subianto after last year's presidential election. This political mission managed to entice Prabowo to join Jokowi's administration.
W251bGwsIjIwMjEtMDQtMjMgMTg6NTY6MDAiXQ
These kinds of activities are not in line with the functions of BIN according to the National Intelligence Law, namely carrying out intelligence functions domestically and overseas. BIN personnel should only act as gatherers and processors of information, not implement policy. The President should return BIN to the silent world related to national security and defense.
Placing BIN in a special position has the potential to cause jealousy among other institutions. For example, the TNI could demand the same thing. It is not a coincidence that the President is now involving the military in upholding health protocols. Hence, the democratic vision that upholds civil supremacy is fading away in Jokowi's administration.
The President should only use BIN for national politics. He must ensure that this institution does not repeat its dark history. In the past, there was indications that BIN was involved in the September 2004 murder of human rights activist Munir Said Thalib. The state intelligence agency should act to protect every citizen, not spy on or even harm them.
Unfortunately, the President's decision about BIN does not show awareness of the importance of checks and balances. We are right to worry that the dark history of the intelligence agency could be repeated.