August 6
Edition : Monday, August 17, 2020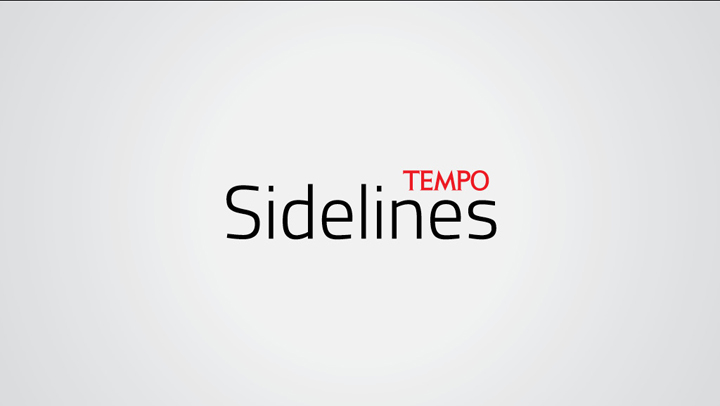 A doctor in Hiroshima, a few minutes before the atom bomb exploded in the city, noted:
07:29 "The hour was early; the morning still, warm, and beautiful. Shimmering leaves, reflecting sunlight from a cloudless sky…"
08:14. The American pilots in the B-29 bomber named 'Enola Gay' dropped the bomb—and the history of mankind changed.
A ball of fire hotter than the surface of the sun exploded. Everything within a 1.5 kilometers radius turned to ash. When Japanese scientists later examined the debris of metal and stone over the town, they were able to determine that the temperature where the earth ignited at the center of the blast reached 6,000 Celsius. In one part of the quiet city—there had been no sirens or any kind of warning—a person who had been walking along was burnt instantly and totally disappeared. All that remained was a shadow printed black on the pavement. A huge 650 mile-an-hour wind roared. Forty seven train carriages at the station were smashed.
Around 80,000 of the population of this city on Honshu island were killed instantly.
W251bGwsIjIwMjEtMDQtMjEgMTQ6NTc6MTkiXQ
A few days later, Japan surrendered. World War II came to an end. But from that moment a terror began. Until today, 75 years later, the earth and all it contains continues to exist at a precarious point: at any time, a far more terrible new Hiroshima could explode.
And if that has not happened, until today, this is also no guarantee. Hiroshima showed that scientists can reach staggering heights of achievement, but they are not prepared—by their science—to answer the question: are such weapons really necessary? Of course they knew the kind of destruction that would happen if atom bombs were used. But why did they not prevent it?
A decade after Hiroshima, Einstein was mentioned. Not long after his death in 1955, an article was published in the German periodical Universitas. The writer started out praising the achievements of the famous scientist, but included a caustic paragraph, criticizing the fact that Einstein "to whom war was hateful, should have been moved by the infamous practices under Nazism to write a letter to President Roosevelt in 1939, urging that the United States vigorously set about the making of atomic bombs," which eventually "killed many thousands of women and children."
The author of the article was Heisenberg, the German physicist and Nobel Prize winner, and one of the pioneers of quantum mechanics. In 1974, he went further to say, "And (Einstein) also collaborated actively, on occasion, in the work on this project."
It was shocking, and also intriguing, that this sentence came from Heisenberg. From the start, Einstein had been Heisenberg's idol, his Vorbild. Einstein, on the other hand, saw in Heisenberg—who was half his age—an exceptional physicist; it was Einstein who nominated Heisenberg for the Nobel Prize.
But then something radical came along. Quantum physics was introduced by the young generation of European scientists led by Niels Bohr from Denmark: Heisenberg was its most prominent figure. This new physics tore apart the principles of classic physics. Einstein, the first to show light as 'quanta', helped open the door to physics that analyzed the super-tiny elements of nature. But he was not in accord with some of Bohr and Heisenberg's conclusions—a difference in opinion in the world of physics that remains unresolved even today. From 1927 to 1954, Einstein remained resolute. "I don't like your kind of physics," he said to Heisenberg when he visited Einstein at Princeton.
Heisenberg laughed. But it seems this was not the reason he dared accuse Einstein as being responsible for producing that destructive bomb. Heisenberg seems to have known that there was no strong proof. Gerald Holton, in his book Victory and Vexation in Science, which discusses scientific thinking of the 20th century, points out that Einstein, in his letter to President Roosevelt, did not recommend the making of any weapons. He merely warned that Hitler was preparing to produce an atomic bomb. More important still: the White House did not reply.
In fact, Heisenberg does not come completely clean—post war he even tried to revise his life story. He had been the one who led Uranverien, Hitler's nuclear project preparing to make the bomb. Heisenberg was not a Nazi. He was even acused of being a 'White Jew'. But he was a German patriot—and he wanted Germany to win the war. This could be what prompted him to shift the blame to someone else.
Germany's atomic bomb project failed because of all kinds of mismanagement. America had already produced the bomb when Germany was occupied by the Allies, and Heisenberg was detained by the British to be recruited into the Allies' defense project. And that, it seems, was when the story started going around that he was the one who had sabotaged Hitler's project from within to make the bomb that would determine the path of history.
That story is not convincing. But Heisenberg was saved. What is clear is that he was saved because he failed—and August 6 ended his illusions about science and technology. In 1958 he wrote Physics and Philosophy. It has a sentence that is important for our times, when techno-science is once again seen as a glittering promise; "The combination of natural and technical sciences cannot be looked at only from the optimistic viewpoint…"
GOENAWAN MOHAMAD