A Vampire Bat At The Foster Home
Some children at the Kencana Bejana Rohani Foster Home in Depok fell victim to sexual abuse suspectedly committed by a Catholic monk. Some victims and witnesses spoke to Tempo.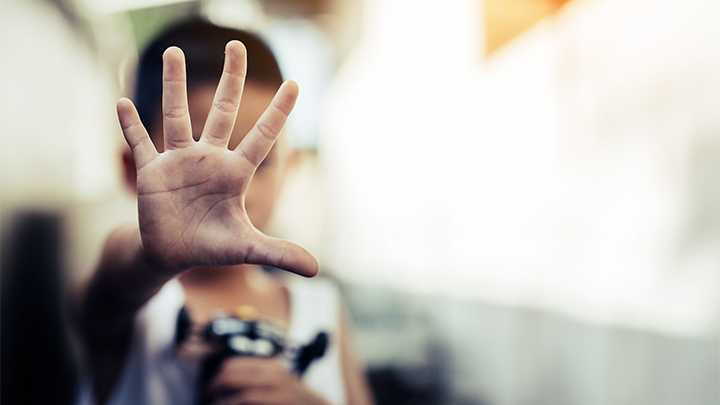 Sunday, September 8, 2019.
THAT night, Fransiskus—not his real name—immediately fell asleep after night worship with his friends at the Kencana Bejana Rohani Foster Home in Depok, West Java. He was physically exhausted, even though he usually stayed up late. All day, Fransiskus had been shopping for supplies for the foster home at some stores with Lukas Lucky Ngalngola. Better known as Angelo, Lukas is a friar, a Catholic monk, who runs the foster home.

Around early morning on September 9, 2019, Fransiskus suddenly awoke and felt something strange with his body. In the dim light he saw Friar Angelo molesting him from the bedside. Fransiskus rejected this treatment and fought. Angelo, a man born in Maluku 46 years ago, fled from the room on the second floor of the rented house in Jalan Kencana at the Mutiara Depok Housing Complex.
With his knees shaking after being abused, Fransiskus chased Angelo to the stairs. "What were you doing just now Friar? How did you dare to do such a thing to me?" said Fransiskus, giving an account of the incident to Tempo on Tuesday, August 18.
According to Fransiskus, Angelo initially denied committing any sexual abuse and said he was just pulling back the blanket and doing a check on the seven children in foster care staying in that room. After being pressured by Fransiskus, Angelo finally admitted what he had done. He asked for forgiveness. "May I kiss your feet as a way to apologize?" said Fransiskus, imitating Angelo's words.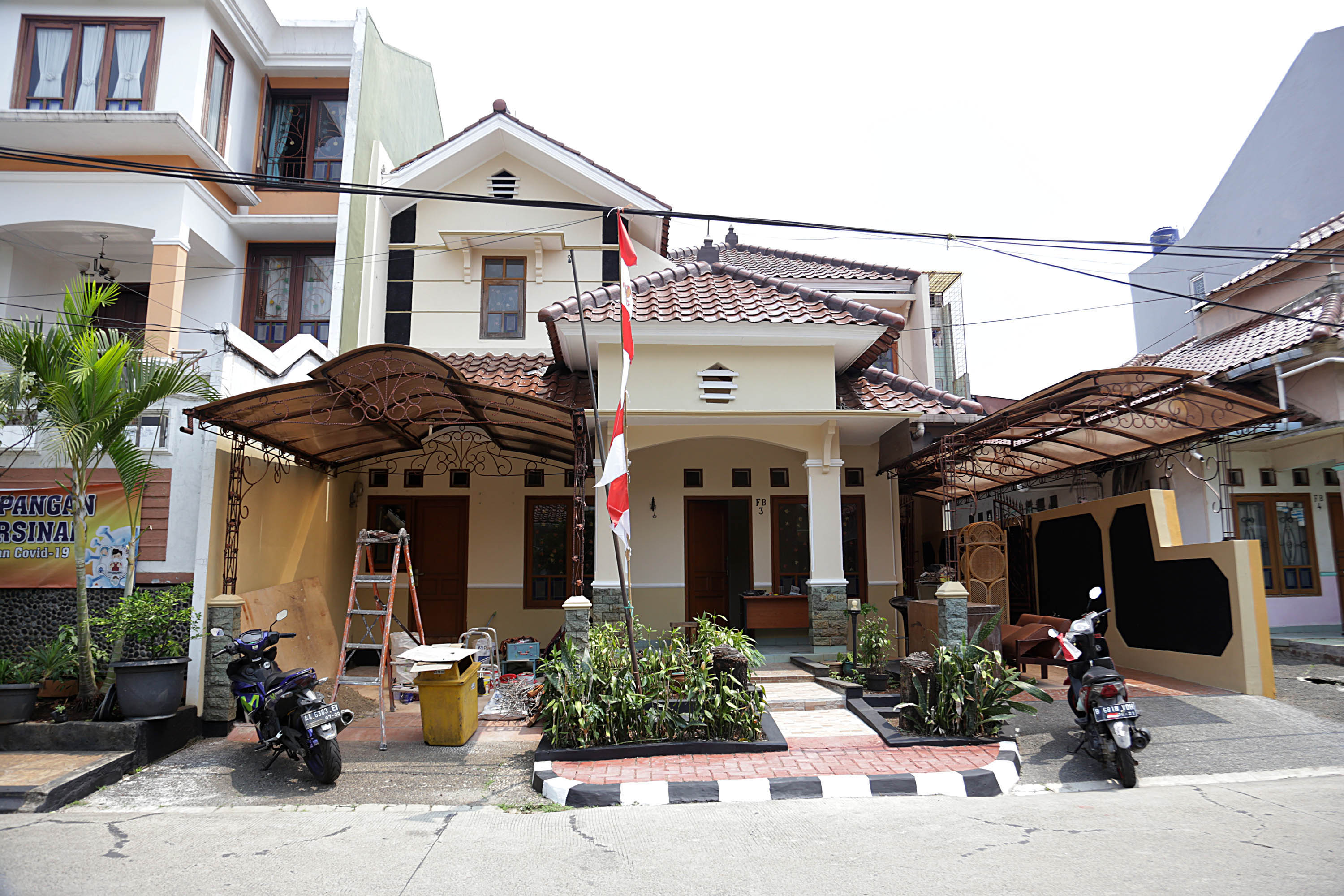 The house once rented by the Kencana Bejana Rohani St. Teresa Calcutta Foundation in Mutiara Depok, Depok, West Java, August 20. TEMPO/M. Taufan Rengganis
Ignoring Angelo's request, Fransiskus went to the room of a woman who helps with the cooking at the foster home. In tears, he told her about what he had just been through. He could not go back to sleep. Fransiskus, who at the time was 18 years old, planned to tell his friends about the sexual abuse.
In the morning, Fransiskus dressed in his school uniform to fool Angelo. Leaving the house, he walked to Jalan Belimbing, another street in the Mutiara Depok Complex, to go to another foster home also managed by Angelo. Once there, Fransiskus told his friends of what had happened. Tarsisius Usnaat, an administrator at the foster home, was at that impromptu meeting. "I suggested that he report it to the police," he said.
They agreed to first make a report to the Santo Paulus Parish in Depok, not far from the foster home. However, they were unable to meet with the parish head pastor. Accompanied by his friends, Fransiskus went to his school, Budi Bhakti High School, and reported the sexual abuse to the school headmaster.
After hearing Fransiskus' story, the headmaster took the matter to Farid Ari Fandi, a child protection activist and secretary of the National Care Homes Forum. They encouraged Fransiskus to report his case of sexual harassment to the police. At that time, Fransiskus was not yet sure he wanted to do that. He worried that it would distract his school activity if he reported his case to the police.
After Fransiskus reported the matter to the headmaster, stories began to emerge from other residents of the Kencana Foster Home. Two other children came forward and said that they had been molested by Angelo. On September 13, 2019, Farid Ari Fandi again attempted to convince Fransiskus and his two friends to report the matter to the Bogor police department. "Eventually they agreed to report it," said Farid.
Farid said that the report was not immediately accepted by the police, citing that those children from the foster home had to be accompanied by their biological parents. However, the matter was resolved when Susianah Affandy, a commissioner at the Indonesian Child Protection Commission, intervened. "We accompanied them so that the report could be filed in Farid's name," said Susianah.
That same day investigators processed Farid's report. However, the police only named Fransiskus a witness because he was already past the age of 17 when the crime occurred. Romeo—not his real name—a child at the foster home who also experienced attempted sexual abuse by Angelo, was also named a witness. Simeon—not his real name—was named a victim and sent to the National Police (Polri) Hospital in Kramat Jati, Jakarta, for a medical examination.
After searching at the Mutiara Depok Housing Complex, the police did not find Angelo. Fransiskus showed them another house owned by Angelo in Cilodong, Depok. The police took Angelo into custody early in the morning on September 14, 2019. Tarsisius Usnaat, an employee of the foster home, witnessed Angelo's detainment because he had just arrived at that house in Cilodong to deliver a laptop. He said that Angelo was taken into custody by three police officers dressed in black. "Angelo did not resist," said Tarsisius.
Angelo was taken to the Depok police department. Fransiskus said that he encountered Angelo at the police station. Angelo was angry at Fransiskus and his friends. Angelo said, as was imitated by Fransiskus, "What are you all doing reporting me to the police?"
***
LIVING at the Kencana Bejana Rohani Foster Home since 2017, Fransiskus—along with Romeo—were a part of the second group of children who had arrived there from their hometown. Coming from the same village, Simeon—another victim purportedly abused by Angelo Ngalngola—had arrived at the foster home a year earlier. Speaking to Tempo, the three asked that their hometown not be mentioned.
Fransiskus said that he first met Angelo when the latter took Simeon back home. According to Fransiskus, Angelo routinely visited his hometown once a year to look for new children to put into foster care in Jakarta. Speaking to some parents there, Angelo promised to educate their children.
On the first day that Fransiskus was at Kencana Bejana Rohani, his friends warned him that there was a 'vampire bat' at the house. Not understanding the meaning of that warning, Fransiskus paid them no heed. He later found out that this referred to Angelo, who often 'went on patrol' after midnight to the rooms of the children. Simeon and Romeo also verified that 'vampire bat' referred to Angelo. "The abuse was also done when our friends had fallen asleep after midnight," said Fransiskus.
After discovering the pattern of Angelo's sexual abuses, Fransiskus and his friends set up a night shift. The children at the foster home who were in high school would also take turns on guard in the room all night. According to Fransiskus and his friends, Angelo would not enter the room if he saw any of the children under his care had not yet fallen asleep.
Despite this night watch system, it is suspected that some children there were still sexually abused. Simeon, for instance, said that he was subjected to molestation in 2018. Saying that he did not remember the date, Simeon was asleep when Angelo was suddenly standing next to his bed. Simeon woke up, but he fainted after Angelo spray a liquid on his face. "It smelled like betel leaf, but I am sure that it was not," said Simeon. After regaining consciousness Simeon realized that he had been molested. Romeo said that he did not tell anyone about being abused because he worried that he would be sent back to his hometown.
Lukman—a pseudonym for another resident of the Kencana Foster Home—twice personally witnessed Angelo's misdeeds. At the end of 2016, he saw one foster child who had been at the foster home for just two months molested by Angelo. According to Lukman, who witnessed it from a second floor veranda, the victim appeared to be limp when Angelo committed the sexual crime.
Lukman was peeking out from behind a blanket the second time he saw Angelo molest another victim. At that time, Lukman was sleeping less than 10 meters away from the victim. He saw Angelo dressed in a friar's robe, wearing a mask, spraying a liquid into a towel then using it to cover the victim's face. "After that there was no resistance," he said. Lukman said that he was once molested by Angelo when massaging his feet. Feeling he had been treated inappropriately, he punched Angelo's leg.
Tarsisius Usnaat has also seen Angelo commit such abuse. At that time, he had taken Angelo and the children from the foster home out in a public transportation vehicle he owns. Sitting in the driver's seat, Tarsisius had stopped the vehicle at one spot. Angelo, who sat in the rear cabin, was watching a YouTube channel on his phone. Tarsisius, who got out of the vehicle, was surprised to see—through the back window—Angelo molested the child next to him. "I wanted to shout, but I felt weak and couldn't make a sound," said Tarsisius.
***
Angelo Ngalngola began managing the foster home about five years ago. Claiming to be a Catholic monk from the Blessed Sacrament Missionaries of Charity (BSMC) order from the Philippines, he asked to meet the Bishop of Bogor, Paskalis Bruno Syukur, who oversees the Depok ecclesiastic area. Angelo asked Bishop Paskalis for permission to open an foster home in Depok.
When first met at the diocese office, Paskalis said that he was already curious about Angelo. "If he was from a certain order, how come he came alone," said Paskalis. He asked Angelo to first provide the statutes of his religious order and bring its leader. However, Paskalis did allow Friar Angelo to teach English at a Catholic primary school in Depok. This bishop born in Manggarai, East Nusa Tenggara, did not allow Angelo to set up any community in the Bogor Diocese in the name of the order or church. Angelo's work as a teacher was routinely evaluated.
Although Angelo did later present his leader from the Philippines, Paskalis said that he never gave permission from the BSMC congregation to work in Depok. Paskalis said that he later was asked many questions from the church community about the legality of the BSMC order. They said that they had received a proposal for donations from Angelo in the name of that order. According to Paskalis, the Bogor Diocese had already warned Angelo about his activity in April 2019, but Angelo did not heed that warning.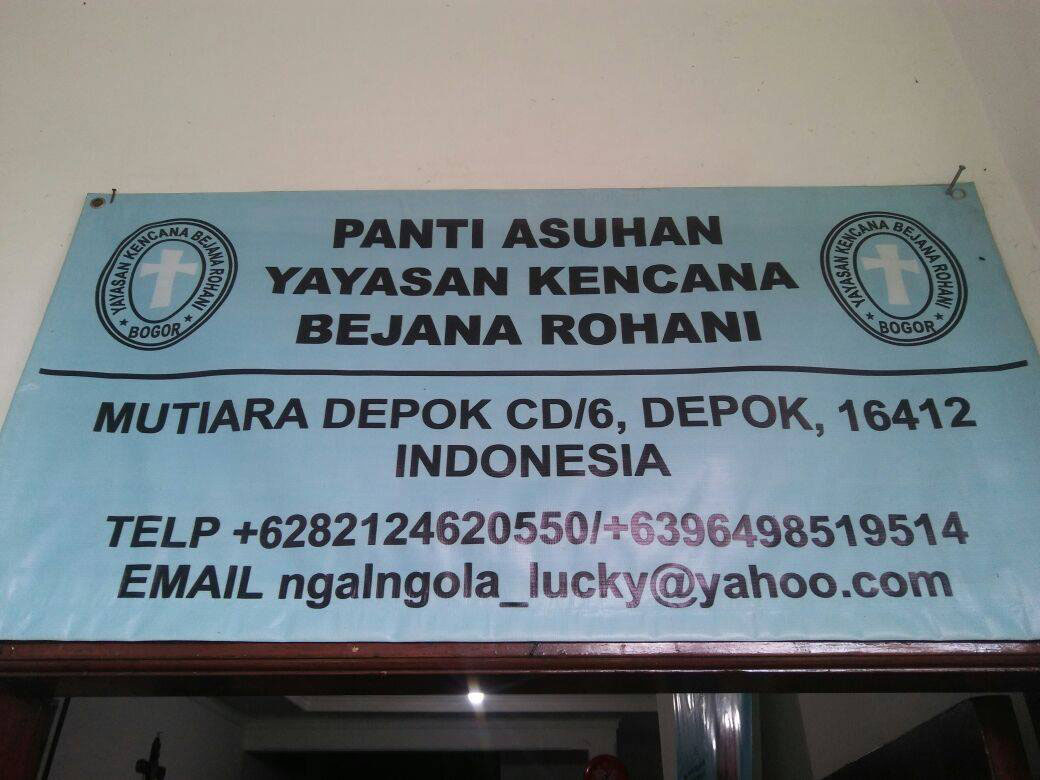 Signboard of Kencana Bejana Rohani Foundation Foster Home in Depok, West Java. Private Doc
Angelo was finally arrested on September 14, 2019. Five days later, Paskalis released an 11-point letter, saying, among other things, that Angelo was not a monk and was forbidden to wear a friar's robe in daily life. It was also written that Angelo's actions were his own personal responsibility, both in terms of national law and church law. "We sent that letter to all parishes in the Bogor Diocese," said Paskalis.
Tempo tracked down the activity of Angelo and his order on the Internet. On BSMC's Facebook page, it is said that the order was established in March 1990 in the City of Malolos, Bulacan Province, the Philippines. There is a photo of Angelo wearing a brown robe with protruding white cloth—the order's uniform—which has been in the account's photo album since January 2017. Angelo is listed in the invitation to make the first vow for nine BSMC friars.
On the blog of the Kencana Bejana Rohani Foundation, it is written that Bishop of Bogor Paskalis Bruno Syukur allowed Angelo to have a test run of his work on May 18, 2015. In two articles at the Hidup Katolik (Catholic Life) website, a media for the Catholic community in Indonesia, the matter of this authorization is also mentioned. Those two writings were released at the hidupkatolik.com website, respectively on March 14, 2019, quoting from the February 10, 2019 edition of Hidup Katolik magazine, and on October 4, 2019, quoting from the September 1, 2019 edition of the magazine.
In the March 14, 2019, article, the website featured a photo of Angelo, wearing his robe, with about 40 children of the Kencana Bejana Rohani Foster Home. Separated from Angelo by two children in the photo was Bishop Paskalis Bruno Syukur, also wearing a robe, smiling. Paskalis said that this photo was taken at the Santo Mateus Church in Depok at the appointment of parochial officials. "During the photo session Angelo came in with the children. I could not say no," he said. Paskalis said that Angelo used that photo to give the impression that the Bogor Diocese approved of his activities.
***
AFTER becoming a suspect, Angelo was held for nearly three months at the Depok police department. However, he was released on December 9, 2019. Chief of the Criminal Investigation Unit at the Depok Police Department, Comsr. Wadi Sabani, said that the police had difficulty investigating the sexual abuse case at the Kencana foster home because some of the witnesses would not talk. "The victims feel indebted to the perpetrator," said Wadi. Up to the time of Angelo's release, the police had only questioned witnesses, victims, and the reporting party one time.
Wadi also said that National Care Home Forum Secretary Farid Ari Fandi withdrew his complaint. Farid verified this when asked for confirmation. He withdrew his report of suspected sexual abuse on December 7, 2019. According to him, he felt that he had not received support to investigate that suspected abuse. Several parties accused him of accepting a bribe to withdraw his report against Angelo. "It was just that I felt that no one could be counted on at that time," he said.
Angelo currently resides in a house in Pamulang Villa, Bojongsari, Depok. There are children at the home ranging from play group to elementary school age. Tempo visited the location on Thursday, August 20. However, Angelo did not agree to an interview. Speaking from behind the house's fence, he denied committing any sexual abuse. "There is no such thing. That's enough for now. I have an event to attend to," he said. He did not respond to the written interview request given to someone staying at the house for delivery or to questions sent to his phone.
Azas Tigor Nainggolan, a lawyer for the victims of sexual abuse committed by an official of the St. Herkulanus Parish in Depok, last June, denounced Angelo's release. This is because the sexual abuse of children is a pure crime, not a complaint-based offense. "It cannot be revoked or settled out of court," he said. He asked the National Police chief to evaluate cases of the sexual abuse of minors. "In my experience, the police are slow to handle sexual abuse cases, especially when children are the victims."
RAYMUNDUS RIKANG, WAYAN AGUS PURNOMO, HUSSEIN ABRI, STEFANUS PRAMONO, ADE RIDWAN (DEPOK)