Rebuttals for On Campus Military Training
Several civil society and student organizations are refuting a government plan to introduce military-type education on campus.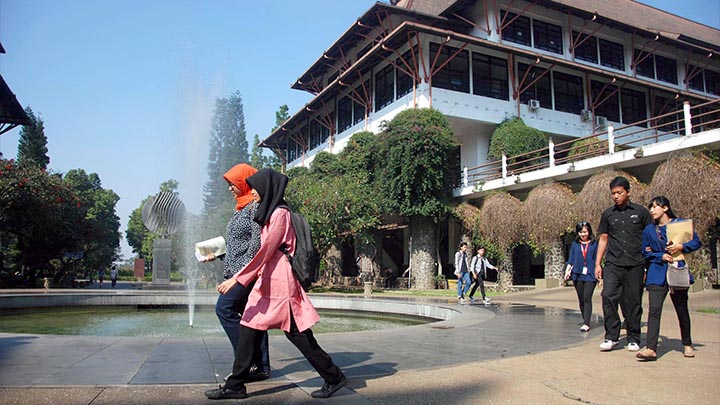 RESEARCH coordinator for Imparsial, an NGO, Ardimanto Adiputra, assesses the plan as containing potential for slipping in militaristic sensibilities, including perpetuating the hazing tradition within the student community. "This is damaging to democratic principles in education," he said on Tuesday, August 18.
Ardimanto is of the opinion the idea for defending the state need not only emerge from military training but can arise from the quality and achievements of the students themselves. Researcher from the Institute for Community Study and Advocacy, Wahyudi Djafar, demands the government review the civic education curriculum rather than incorporating military sensibilities into education. Social education coordinator of the University of Indonesia Student Executive Body, Rozy Brilian Sodik, demands the government clarify their goals for the military education idea, because defending the state has an all-encompassing meaning and is applicable in many things.
On Sunday, August 16, deputy minister of defence Wahyu Sakti Trenggono stated that military education should be voluntary and can be incorporated into the semester credit system. He said, the program aims towards instilling love for country within youngsters and being proud of being Indonesian. Wahyu said love of country can emerge by combining the reserve component factor from Law Number 23/2019 regarding Managing National Resources for State Defence.
Secretary of the Directorate General of Higher Education of the Ministry of Education and Culture Paristiyanti Nurwardani said her institution should coordinate with the Defence Ministry to discuss technical application of on-campus military education. One possibility is for military training to be incorporated as students begin campus life. "Indeed (campuses) are requested to incorporate this in during the student application process," said Paristiyanti.
---
Minuses of Military Education
MILITARY education for reserve components in Law Number 23/2019 on Managing National Resources for State Defence. The government's plan to apply military education on campus has potential negative impact.
Requirements for Reserve Components
Article 33 item 1:
Every citizen has the right to register as candidate a reserve component.
Article 33 item 2:
Any citizen holding the right to register as candidate reserve component needs to fulfil the following requirements: 
 (1) Believe in and adhering to God the Almighty.
 (2) Loyalty to the Unitary State of the Republic of Indonesia based on Pancasila and the 1945 Constitution.
 (3) Minimum age of 18, maximum of 35 years.
 (4) Be healthy of body and mind.
 (5) Possesses no criminal record.
Article 37 item 2:
Candidate reserves have student status during the extent of the military training and maintain their academic rights and should not lose their status as participant in the education system.
Negative Impacts of Military Education on Campus
▼
Not necessary because the country is currently not inemergency military status nor in a situation of conflict.
 ▼
Has potential to perpetuate the culture of violence on campus.
▼
Has potential to minimize critical thinking among students.
▼
Can inhibit expression of young people in the long term.
▼
Provides no solution to low nationalistic sensibilities in the young generation. Youngsters are currently disgusted by corruption and inequality before the law.
---
Ethics Case for Firli Bahuri
The Oversight Council of the Corruption Eradication Commission (KPK) will conduct a court case on alleged violation of ethics by KPK Chair Firli Bahuri on Tuesday, August 25. "We, the Council, are serious regarding this action," said council chair Tumpak Hatorangan Panggabean on Wednesday, August 19.
Firli was reported by the Indonesian Anticorruption Society for living a life of luxury employing a helicopter to go to Baturaja, Ogan Komering Ulu, South Sumatera, in June. He also did not have a face mask on when interacting with young children. Firli did not admit to violating health protocols. But he made no response to the question regarding his use of the helicopter.
The Oversight Council alleged that Firli violated several items in the code of ethics, including being careless in protecting the KPK's image, living a hedonistic lifestyle, and flaunting bad example. Indonesian Corruption Watch researcher, Kurnia Ramadhana, suggested the Council slap a heavy sanction on Firli by asking him to resign from his position as KPK chair.