The Red and Green Tracks
The East Java Attorney General's Office is investigating suspected wrongdoing in the importation of 69 containers of textiles through Tanjung Perak Port in Surabaya. The names of two members of the House of Representatives have come up amid the preliminary investigation.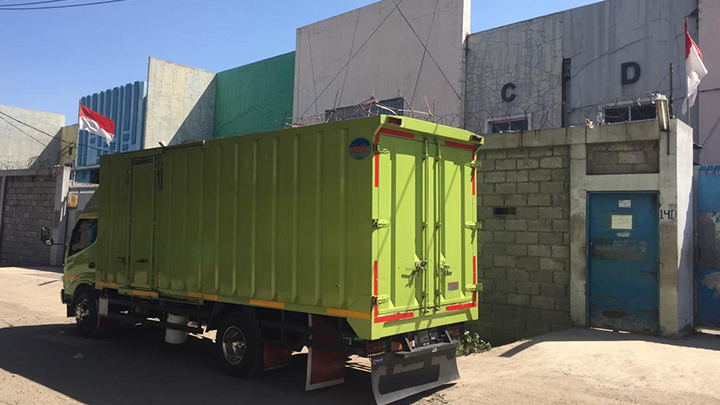 OVER the past month, employees of the directorate-general of customs under the finance ministry have taken turns being questioned at the East Java Provincial Attorney General's Office (AGO) in Surabaya. The provincial AGO is looking into suspected wrongdoing in the importation of textiles by Anugerah Citra Cendana through Tanjung Perak Port, Surabaya, since August 3.
When questioned, customs employees deal with a team from the provincial AGO's assistant for intelligence. "My people were invited to East Java and have honored that invitation," said Bahaduri Wijayanta Bekti Mukarta, director of enforcement and investigation, directorate-general of customs, on Friday, August 28.
Initially the provincial AGO was following seven shipping containers belonging to Anugerah which entered the port on June 29. A month later, Anugerah brought in another 28 containers containing polyester and woven fabric.
The number of containers coming in increased to 45 units in early August. The AGO suspects that the certificates of origin are not in order. The importer is accused of 'deceiving' the import process in order to evade paying import taxes. The provincial AGO has detained and sealed those shipping containers.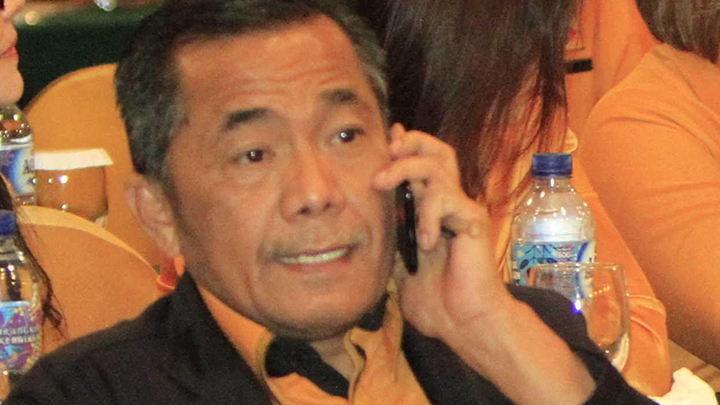 Sarifuddin Sudding./TEMPO/Subekti
Later, they decided to release seven of 45 containers belonging to Anugerah which had been confiscated at the end of June and early August. The intelligence team followed the trucks that delivered those seven containers.
When Anugerah applied for import authorization to the trade ministry, it listed their textile processing plant in Muara Ciwidey hamlet, Bandung Regency, West Java, as the import destination. Rather than heading for the factory, those trucks headed in a different direction.
One law enforcement official who has been involved in investigating this case said that Anugerah did not process that imported fabric, as was denoted in the authorization which had been granted to the company. They are suspected of reselling all of that fabric used to make products like curtains and bedding to other vendors.
The unusual activity of Anugerah Citra Cendana was detected last years. During this time, the company had been bringing in containers full of textiles though Tanjung Perak Port. That port and Muara Ciwidey are located about 783 kilometers apart.
Article 10 of the Trade Minister Regulation No. 64/2015 on the provisions on the importation of textiles and textile products says that textiles must be imported through the port located nearest to the industrial location. One of the nearest seaports to the Bandung Regency is the Tanjung Priok Port in North Jakarta, which is about 157 kilometers away from the factory.
Even though this importation of textiles was not in line with the ministerial regulation, Anugerah was given 'green track' facilitation from the customs office. In this way, the goods coming in from abroad would not undergo any physical checks, such as scanning the containers. It is suspected that Anugerah took advantage of this privilege to carry out illegal import activity.
---
Adies denied having contacted Dhofir about Anugerah. However, this deputy chairman of the DPR's Legal Affairs Commission did admit that the last time he communicated with Dhofir was early this year. "Just process the case," said the Golkar politician.
---
According to Bahaduri, the customs office determines who receives what type of import track by using an assessment done by artificial intelligence. He said that the granting of green track privilege to Anugerah was determined by a computer system. "Without the intervention of any officials," he said.
After Anugerah's unusual import behavior was detected in July, customs evaluated the privileges granted to it. Customs moved Anugerah's imports to the 'red track'. This means that each shipping container undergoes a physical inspection before it can leave the port. "About 47 percent of the imports of ACC (Anugerah Citra Cendana) go through the red track," said Wijayanta.
• • •
THE violations committed by Anugerah Citra Cendana continue to mount. This company, which has been active in business since 2019, is said to have attempted to avoid safeguard duties on the importation of 45 containers of unprocessed textiles.
The government is charging safeguard duties to help domestic producers recover and to prevent losses due to the jump in the number of similar goods being imported since November 2019. As seen in the shipping container import documents obtained by Tempo, Anugerah claimed to be importing textiles from Fairlength Trading Sdn Bhd, Malaysia.
Met separately, two people familiar with this case said that investigators received information that those 45 containers of textiles came from Hangzhou, Zhejiang, on the east coast of China. Unlike goods which originate from Malaysia, the government is charging safeguard duties on textile products from China.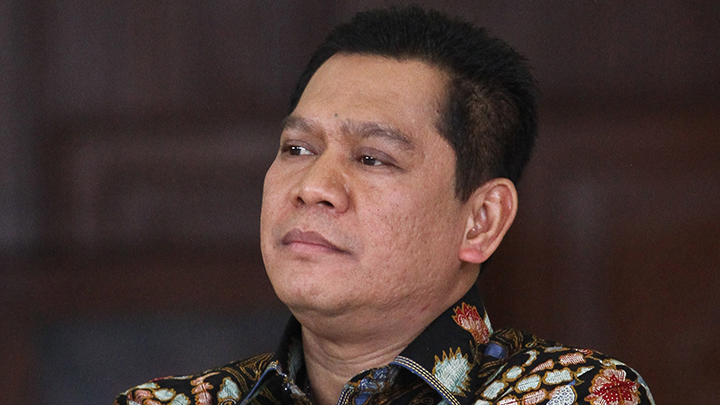 Adies Kadir./TEMPO/Dhemas Reviyanto
By evading safeguard duties, Anugerah has only paid import taxes of Rp90-100 million per container. If they had paid those duties, it would cost the company Rp1-2 billion per container.
Those two sources said that Anugerah Citra Cendana Director Huidy Susanto alias Ahui is suspected of lobbying some customs officials in Tanjung Perak Port and East Java in order to facilitate an easy importation process in Surabaya. "Based on the recommendation of one East Java customs official, he was granted privileges by Tanjung Perak customs," said one of those law enforcement officers.
This statement is in line with the documents obtained by Tempo. The documents in question noted that Anugerah is suspected of giving Rp30-40 million per container to a number of groups of customs employees who work at ports.
Tanjung Perak Customs Chief Aris Sudarmanto only read the WhatsApp message sent by Tempo. He had not responded to calls or replied to that message as of Saturday, August 29.
Ahui is still running operations even though the East Java Provincial AGO has confiscated and sealed 45 shipping containers brought in by his company. He imports the textiles through another company, Karya Sukses Sejahtera.
In August, Karya Sukses brought in 45 containers of textiles to Tanjung Perak Port. However, the company has not yet filed an import notice because they had already been detected by customs. They immediately knew that Karya Sukses was connected with Anugerah. There were 24 containers belonging to Karya Sukses which had been detained at the port and sealed by officials.
Ahui is an old player in the textile import business. He previously operated Sannita Abadi. This company claimed to have a factory in Probolinggo, East Java. They received their supply of textiles from China. However, the import authorization for Sannita Abadi was blocked in August last year when it was discovered they were using the same tactics as Anugerah later.
After this illegal importation case surfaced, the trade ministry blocked Anugerah's importation authorization last July. Based on its industrial business license, the office of Anugerah is located in Jalan Manyar Kertoarjo, Surabaya. The ministry has not found any factory belonging to Anugerah in the Bandung Regency as is listed on its authorization document.
It is suspected that, in order to run his business, Ahui is helped by his in-law, Yohanis Kandars. According to one law enforcement officer, Yohanis is suspected of having a network at the AGO, the customs office, and the House of Representatives (DPR).
While the AGO was handling the Anugerah illegal importation case, two DPR members from the Legal Affairs Commission, Adies Kadir and Sarifuddin Sudding, were said to have telephoned East Java AGO Chief M. Dhofir. The two purportedly talked about the case being faced by Anugerah.
Adies denied having contacted Dhofir about Anugerah. However, this deputy chairman of the DPR's Legal Affairs Commission did admit that the last time he communicated with Dhofir was early this year. "Just process the case," said the Golkar politician.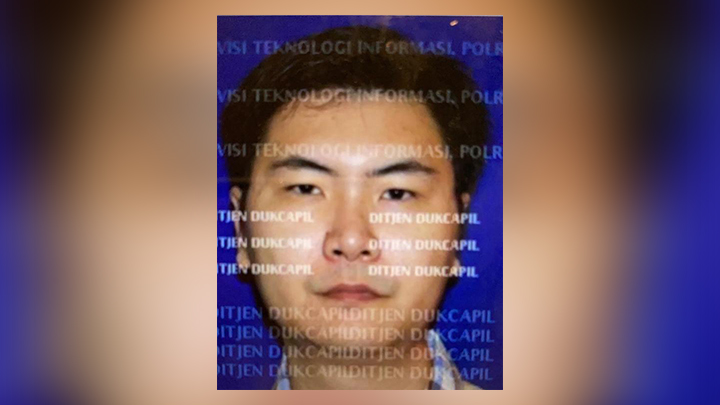 Huidy Susanto/special photo
Sarifuddin Sudding also denied intervening in this case. "I never telephoned the provincial AGO chief. Send them to prison if they break the law," said the politician from the National Mandate Party (PAN).
Dhofir did not answer when asked for confirmation regarding any intervention or continuation of this case. He had not respond to messages or telephone calls from Tempo as of Saturday, August 29.
• • •
THE factory said to belong to Anugerah Citra Cendana in Kampung Muara Ciwidey, Bandung, is only an empty warehouse consisting of building A and building B. There is a paper on one wall surrounding the complex of six two-story buildings there which reads "The factory is closed indefinitely."
According to Tempo investigation, residents who live around the warehouse are unfamiliar with Anugerah. They know the warehouse as a factory for Bonita brand bedsheets. The owner of a food stall across from the warehouse said that the factory has not been producing anything for a long time. "When things are normal many trucks send material," the food stall owner said when met by Tempo on August 27.
Tempo approached buildings A and B. A security guard for the buildings was reluctant to take questions. He only agreed that the buildings were owned by Anugerah Citra Cendana.
There was also a lack of activity at the office of Anugerah Citra Cendana in Jalan Manyar Kertoarjo in Surabaya, on Wednesday, August 26. This office which looked more like a house was surrounded by a three-meter high metal fence. No company signage was visible there.
Two women could be seen through a crack in the garage door, cooking inside. After being asked from outside of the fence, those middle-aged women who claimed they were helpers said that the house was not the office of Anugerah. "The occupant of this house is named Deni," one of them said.
She did not know about Anugerah Citra Cendana or Karya Sukses Sejahtera. However, a security guard at the complex said the house does belong to the office of Anugerah Citra Cendana and is next door to the office of Karya Sukses Sejahtera.

When contacted, Huidy Susanto and Yohanis Kandars were reluctant to answer Tempo's questions. Both claimed that they had no information and ended the call when asked about the activity of Anugerah and Karya Sukses.
It was I Gusti Ketut Astawa, director of imports at the trade ministry, who recommended freezing import authorization for Anugerah. When asked for confirmation, he was reluctant to comment. "Just talk to public relations," he said.
Despite operating out of an empty warehouse, Anugerah's import quota continued to increase. In October 2019, they received a textile import quota for 2 million meters of fabric. This amount grew to 19 million meters last June. It is known that for those nine months, Anugerah imported 51 million meters of textile.
Anggara Suryanagara, chief of the legal information section for the assistant for intelligence at the East Java AGO, did not have much to say. "This case has not been raised to a criminal investigation," he said. Anggara is a member of the team which is investigating this textile import case.
LINDA TRIANITA, NUR HADI (SURABAYA),
IQBAL T. LAZUARDI (BANDUNG)