Reality
"God tirelessly plays dice under laws which he has himself prescribed."
Edition : Monday, September 14, 2020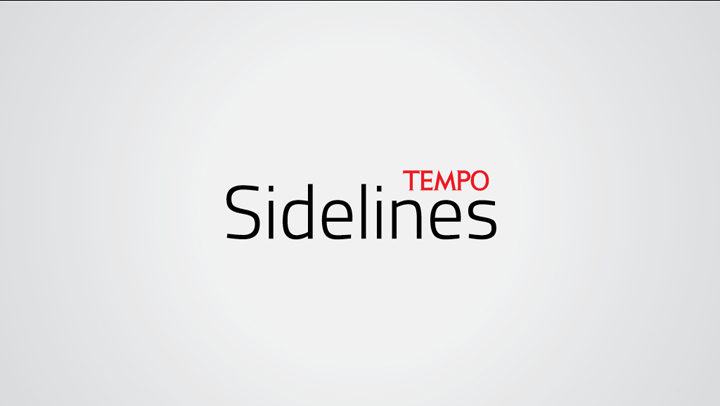 EINSTEIN said this in an eight-page hand-written letter he wrote in 1945. It was part of his famous stand rejecting the theory of quantum mechanics that was developed in the early half of the 20th century by a group of young physicists who met regularly in Copenhagen—knowledge that at the time was still new, strange, brilliant and confusing.
Actually, Einstein was merely reiterating the conviction he had held since 1926. In a letter of response to Max Born, the German mathematician and one of the pioneers of the new physics, Einstein had said "I am at all events convinced that He does not play dice."
Einstein had also pioneered the path of deep investigation into natural phenomena far tinier than the atom—the 'sub-atomic' phenomena in quantum measurement. But he did not agree with Born-type conclusions.
In sub-atomic traffic, according to Born, 'the heart' of quantum mechanics beat randomly, like thrown dice. In contrast to classic physics which dealt with the daily physical world, quantum mechanics did not recognize fixed laws of cause and effect. There was only 'probability'.
Einstein rejected this: "The theory produces a good deal but hardly brings us closer to the secret of the Old One."
'The secret of the Old One', das Geheimnis des Alten, was Einstein's metaphor for what was hidden in the universe—in which Newton had likened God to a clock maker: every part of its work interconnected, moving each other, with precision. But it was not that Einstein was thinking about 'the Old One' or God. He was just musing about 'reality'.
For quantum mechanics had rocked that 'reality'. It demolished the principle of 'scientific realism'.
In this realism, the world of reality was assumed to have independent existence, unshaped by human consciousness that gives it meaning. In quantum mechanics, it was the reverse. Observations and measurement of a particle were what produced that particle. In the words of Pascual Jordan, one of the pioneers of quantum mechanics, "observations not only disturb what has to be measured, they produce it." When measurement is commenced, electrons are forced to be in a certain position, and no longer, in wave form, everywhere.
There is no objective reality…
One night, when the two of them were out walking, Einstein stopped for a moment and asked Jordan, "Do you really believe the moon is not there when you are not looking at it?"
Einstein was probably teasing. But he did indeed hold firm to his belief that particles had to have their own reality, independent of observation of them. To him, "the moon is there even though I am not looking at it."
Einstein, according to Lee Smolin in Einstein's Unfinished Revolution (Penguin Group, 2019), was a realist 'to the core'.
Actually, Einstein is not easy to characterize. In 1918, he said, "I am still not a realist." But the difference in opinion between him and the pioneers of quantum mechanics gave rise to a polarization that Smolin can easily dramatize. Over 'there' was the Danish physicist Niels Bohr, the father of the new physics at his safe home in Copenhagen. Bohr, Smolin says, was a 'radical non-realist' his entire life. To him, there was no 'independent reality' of natural phenomena, just as there was so such reality on the part of the observer.
Along with Bohr, was Heisenberg. He, a younger non-realist, was the famous German who introduced the 'uncertainty principle'. Heisenberg said, "We can no longer speak of the behavior of the particle independently of the process of observation." He went on, "the natural laws formulated mathematically in quantum theory no longer deal with the elementary particles themselves but with our knowledge of them. Nor is it any longer possible to ask whether or not these particles exist in space and time objectively..."
I am no master of quantum mechanics, and attracted only to its epistemological problems, but I think I can tell there is something inconsistent in Einstein. When he describes nature as God playing dice but not randomly, he is actually talking about the nature he constructed.
In other words, there is something contradictory in Einstein's reality. Probably this is why for years he felt like a lone voice. The quantum mechanics physicists pushed ahead, without bothering to think about 'reality'—and from them all kinds of sophisticated technology were produced. They felt it unnecessary to follow Einstein, who with his great faith in science wanted to discover reality that was independent, not shaped by human thought.
Here, quantum mechanics revealed two sides: we can view it as the importance of the role of humans as subjects who observe, measure, and thus produce circumstances. But we can also view it as marking the limit: no matter what, even with science, we cannot reach reality as something entirely objective.
It seems this is why David Bohm, the quantum mechanics physicist and former Communist Party member who was marginalized and escaped to Brazil, dreamt of the similarity of art and science—while occasionally following closely the 'spiritual teaching' of Krishnamurti.
GOENAWAN MOHAMAD
W251bGwsIjIwMjEtMDQtMjEgMTQ6MDU6MTAiXQ