Central Java Governor Ganjar Pranowo: The Pollution Has Been Serious
Various large and small industries have been polluting Bengawan Solo River with liquid waste that goes beyond quality standard limits.
Edition : Monday, September 14, 2020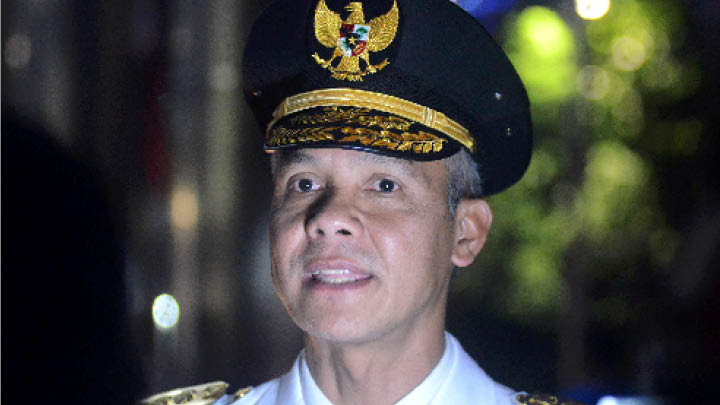 IN December last year, Central Java Governor Ganjar Pranowo along with the environment and forestry ministry and the coordinating ministry for maritime affairs and investment gathered over a dozen industries and asked them to make sure that the waste discarded would not exceed quality standard thresholds. However, pollution has continued to take place. On July 16, over the telephone, Ganjar explained the issue of pollution in the longest river on Java Island.
Why does the contamination in Bengawan Solo continue to happen?
The pollution is indeed recurring, partly from industries. They have also admitted it. I have warned the industries to improve their waste processing.
What industries are they and what did they say?
They are varied, ranging from industries of ciu (local liquor), batik, to swine breeding. Some claimed they had inadvertently dumped their waste due to leakage, but others admitted having disposed of the waste into the river. They said they had no other choice than discarding it into the river. But we have also discovered the presence of hidden pipes (to dump unprocessed waste into the river) and found out the companies concerned. There were video recordings. I asked them to make improvements within one year. We cannot just take tough action and ban small-scale industries. We should foster them.
We still find pollution by large industries.
There have actually also been admissions from big companies. They argued that they faced the constraints of equipment and human resources. For example, RUM (Rayon Utama Makmur).
What is government's action against the large industries?
We keep monitoring the big companies for one year. If after one year they still commit violations, we will impose sanctions based on the rules in force. We will take them to court. So we are monitoring within one year.
Why are stern sanctions not applied from the beginning?
I cannot directly close down factories. I also have to create job opportunities, which are even more needed with the increasing poverty and unemployment today. If any pollution involves large industries with thousands of workers, their waste processing should first be improved. Economic and environmental interests should be balanced.
The East Java government has also complained about pollution in the upstream of Bengawan Solo. What about the coordination in handing this contamination?
The East Java governor has informed me of the pollution potential resulted from the growth of industries in upstream of Bengawan Solo. So, let us control it together. The upper reaches of Bengawan Solo are indeed in Central Java and its downstream areas are in East Java. I have also conveyed the matter to the Bengawan Solo Basin Agency to make joint efforts to overcome the pollution problem.
What about the coordination with the central government?
The pollution in Bengawan Solo is our common issue. We need to manage it together. There are successful examples of river management, such as the program of Citarum Harum (restoration of Citarum River launched by the central government via the coordinating ministry for maritime affairs and the West Java administration in 2018). Let's do it. The central government draws up the same program in Bengawan Solo River and we will handle it in the field. Don't wait until the contamination gets even more severe as that in Ciliwung River. If it is more critically polluted, its restoration will be more difficult and expensive.
The pollution has been serious, right?
For me it has been serious. Bengawan Solo River has also become a source of drinking water processing so that it constitutes a problem for people's life. It should be quickly improved, never wait until the condition worsens further.
W251bGwsIjIwMjEtMDYtMjUgMDg6MjA6MjIiXQ