State Projects Budget Drama
The government is scaling up the role of SOEs and public service agencies under the finance ministry. A strategy to brace against Covid-19 pandemic threats against numerous development plans.
Edition : 28 September 2020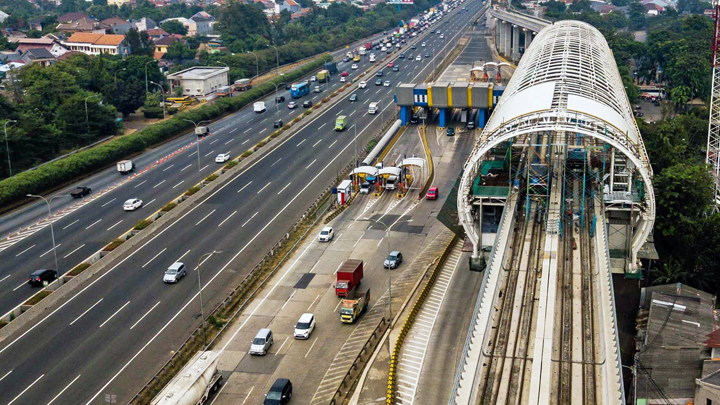 RIDWAN Kamil used a stylus pen to put his signature on two tablets on September 24 at the Pakuan Building in Bandung, West Java. The West Java governor put one signature next to that of Edwin Syahruzad's, the chief executive officer (CEO) of Sarana Multi Infrastruktur (SMI). The other is co-signed with dozens of regents and mayors from across West Java's regencies and cities.
The virtual signing ceremony marked the official agreement of the West Java provincial government and SMI to provide a loan for the national economic recovery (PEN) program. A loan of Rp1.81 trillion is divided into two schemes: a direct expenditure loan and an indirect loan for spending. "We can now give back the suspended financial aid. Hopefully it can be used to its maximum potential within the remaining three months," Ridwan said in his speech after signing the agreements.
The funds from SMI, a state-owned enterprise (SOE) under the finance ministry, are part of the government's investment loans for provinces through the PEN program. The loan is set up after provinces' average income is estimated to decline by an average of 29.14 percent this year—a result of an economic downfall due to the coronavirus pandemic. The situation has forced regional governments to completely change their expenditure plans—including for strategic programs, and reallocate their budgets for Covid-19 relief and mitigation efforts.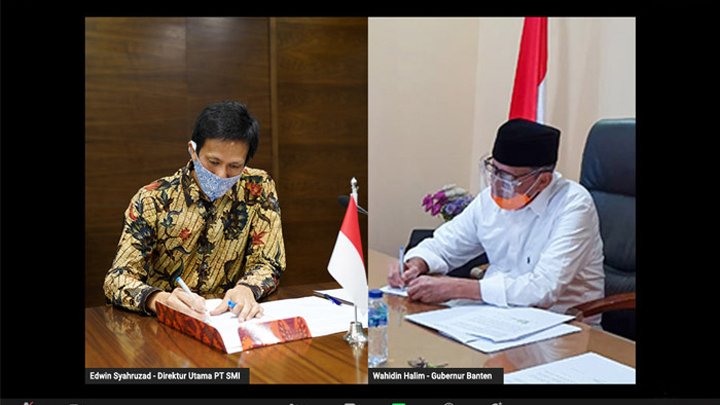 The signing of the agreement on PEN loans between Sarana Multi Infrastruktur CEO Edwin Syahruzad and Banten Governor Wahidin Halim via a video conference, August 4./ ptsmi.co.id, Dok. LMAN
According to the ledgers of the 2021 state budget, as of June the total PEN loans for provinces amounted to Rp4.39 trillion, of which Rp2.75 trillion has been disbursed. This does not include the loan for West Java and Banten. On August 4, Banten's Provincial government received Rp4.1 trillion with a 10-year tenor and a 24-month grace period.
The documents also recorded the government's plan to keep disbursing PEN loans to provinces in 2021, with an amount of Rp10trillion. Sarana Multi Infrastruktur's Director of Operations and Finance, Darwin Trisna Djajawinata, said the company will focus on providing PEN loans at least until 2022. "We prioritize on provinces that meet the requirements and compliance, as well as complete documents and commit to implementing loans," Darwin said on Friday, September 25.
Sarana Multi Infrastruktur is just one of finance ministry's special mission vehicle to encourage national economic recovery. The State Asset Management Institute (LMAN), the ministry's public service agency that focuses on managing state-owned goods, is also given the same task, with a different form.
The 2021 state budget draft recorded a planned investment financing allocation of Rp11.123 trillion through the LMAN. The money will be used specifically to fund land acquisitions for national strategic projects. Thirty-four toll road projects and nine water resources infrastructure projects or dam construction are being prepared to utilize these funds.
LMAN CEO Basuki Purwadi said that the agency will give the investment funds by referring to the plans prepared by technical ministries, such as the public works and housing ministry. "Then, the Committee for Accelerating the Provision of Priority Infrastructure Development will draw up priorities over those financing plans," he said.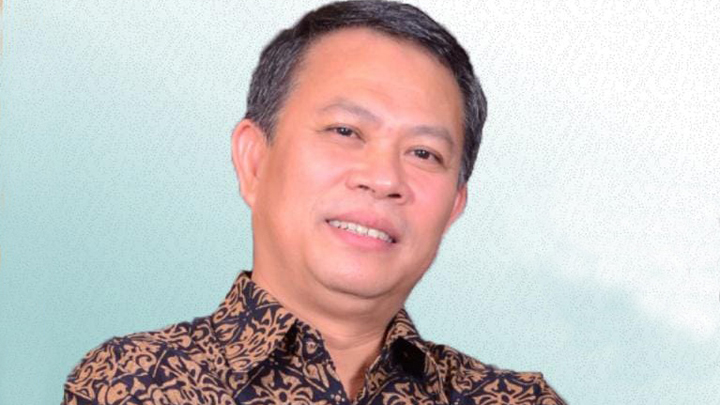 Basuki Purwadi
The LMAN has actually been working on government's investment financing scheme as well as land acquisitions for infrastructure projects since 2016. In the last five years, Basuki said, the allocation of funds reached Rp91.1 trillion. A as of September 11, Rp57.8 trillion has been spent on 77 national strategic projects. "It encompasses all sectors of toll roads, ports, dams and railways," he said.
Basuki said that LMAN's work does not only cover financial needs, but also to provide considerations in terms of project impacts and risks. "Now, we are trying to parallelize these sides with the projects," he said.
Penjaminan Infrastruktur Indonesia (PII) is also doing the same job. While SMI and the LMAN are working on providing loans to provinces and for acquiring lands for projects, PII's job is to provide guarantees for infrastructure projects under G2B (government to business) and non-G2B schemes. With the guarantee from PII, the projects are expected to be more feasible. That way, private companies and banks will have to doubt in investing and providing loans in the projects.
The total funds needed for infrastructure development is far above what the state can provide. According to the ministry of national development planning/national development planning agency, the financing plan for a number of large projects in 2020-2024 is estimated to reach Rp6,555.8 trillion. Government spending—through ministries, regional transfers, and subsidies or public service assignments—can only cover 26.6 percent of that amount. The remaining 73.4 percent, or Rp4,814.9 trillion, depends on the private sector, SOEs, and G2B projects.
As of September, PII has signed guarantee agreements for 23 G2B projects. These include the constructions of 13 toll and non-toll roads, four telecommunication infrastructures, one electricity project, three drinking water supply projects, and two other transportation projects. Non-G2B guarantees were given to the Mandalika Special Economic Zone project, state electricity company's (PLN) hydropower program, and the Dieng 2 and Patuha 2 Geothermal Power Plants. "The total investment value is more than Rp210 trillion," said Pratomo Ismujatmika, executive vice president of corporate secretary and communications at PII.
Government's efforts to scale-up the roles of SOEs and public service agencies to restore the national economy have somewhat pushed aside the old plan of establishing a development financing institution (LPPI) to optimize project financing. The finance ministry had planned to make SMI the forerunner of this institution. In July 2019, the national development planning agency even prepared the draft law.
When asked about it, Darwin Djajawinata stated that the formation of the LPPI is still the government's priority. However, discussions with the House of Representatives are suspended due to the Covid-19 pandemic. "The government has had quite a long discussion with the finance ministry, the Financial Services Authority (OJK), and other relevant ministries. We are also waiting for the issuance of this regulation," he said.
AISHA SHAIDRA, AHMAD FIKRI (BANDUNG)