Dreams
A famous dream—one that marks an era—is told of Baghdad in the 9th century:
Edition : Monday, October 5, 2020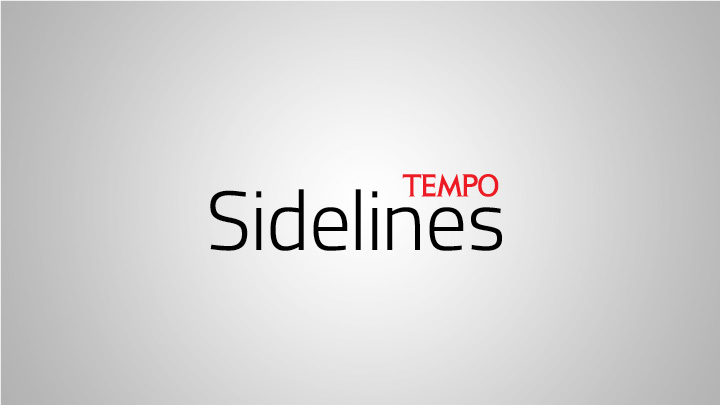 Sultan Al-Mamun dreamed that he saw a man white in color with a ruddy complexion, high forehead, bald, with thick eyebrows, blue eyes, and good looking, sitting on a chair. Al-Ma'mun said: "In my dream I was in front of him, filled with fear of him. I asked, who are you? He replied: Aristotle. And I asked, what is 'good?' And the reply came: 'What is good is in the mind.'"
Now, almost 2,000 years later, we do not know what the connection was between Al-Ma'mun, the ruler of Baghdad, and 'good'. What we do know is that Al-Ma'mun is on record as the ruler of an Islamic country who fervently fostered thinking and science. Under his rule, all kinds of works from centers outside the Islamic world were translated for study, and ideas of the Ancient Greeks—particularly Aristotle—were particularly central.
The Caliph was also patron to scientists from various fields so they could carry out research and writing.
People often cite this as the 'Golden Age'. But the book The House of Wisdom, published in 2013, is probably the most detailed and profound in outlining what was extraordinary about Al-Ma'mun's rule. The book's author is the right person for this: Jim al-Khalili, the physicist famous for his popular series on science, especially on YouTube.
W251bGwsIjIwMjEtMDQtMjMgMTg6MTM6MTYiXQ
Jim (from Jameel Sadik) was born in Baghdad in 1962. His name is now well-known: he is professor of theoretical physics at the University of Surrey. He spent his teenage years in Hindīyya, not far from Baghdad, where his father, who had studied at the polytechnic in Portsmouth, England, worked as an electrical engineer. He married a librarian from Portsmouth. Al-Khalili senior started out as an officer in the Iraqi air force, but could not continue. In the early 1970s, the Baath Party under Saddam Hussein decided that Iraqi citizens with British wives could not hold positions. In Al-Khalili senior's case, this was compounded by the fact that he was of Persian Syiah descent, even though he was an agnostic who had once supported the Communist Party. With this background, the Al-Khalili family was ostracized. And so in 1979 they secretly moved to England. There, their first child, Jim, rose quickly in his career as physicist. Later, he starred as the presenter of a science program on the BBC.
This background was of great use to Jim in writing The House of Wisdom. He is no stranger to Iraqi history. His Arabic language allows him to read ancient scientific texts. What is more, he is a scientist skilled at writing about the intricacies of science in a fascinating way (he has also written a novel, Sunfall, to be published soon). Coming from the Arabic world himself, he feels the imbalance of scientific history in Europe: not many know that Europe got its boost in scientific development from the world of Islam. Almost 2,000 years ago, it was Baghdad that 'rescued ancient knowledge' (Greek in particular, but also Indian). With this as capital, science of the Arab world could become the source that channeled its energy and brought Europe to the Renaissance era, when achievements in art and science appeared brilliantly for the first time.
But it is not Jim al-Khalili's intention to exaggerate the achievements of the land of his birth. Science to him has no native land or single origin. Nor does he set out to emphasize the greatness of Islam. He is an atheist. His interest in Islam is 'cultural'. He reminds us that in his book he does not use the word 'Islamic' for the science he discusses: not all the scientific progress in Baghdad in the 9th century was the work of Muslims. The main figure in the 'translation movement' of that golden age, Hunayn ibn Ishāq, was a Nestorian Christian. And among the foremost scientists there were Christian medical scientists like Jibrīl ibn Bakhtyashū dan Ibn Massāwayh. There were Jewish scientists too.
But the socio-political context of Islam at the time, under Al-Ma'mun, facilitated the 'golden age of science'. Al-Khalili mentions Al-Khwārizmi, the first person in the world to introduce algebra and the concept of algorithms. He is an example of a Muslim scientist aware of the Prophet's exhortation that those who travel in search of knowledge are as though following the path of Allah to Paradise. Al-Khwārizmi dedicated two of his major treatises to the Caliph Al-Ma'mun, the Islamic leader who Allah marked with 'delight in the sciences'.
It is an interesting conundrum: why does it seem the delight and enthusiasm for the sciences of two millennia ago has vanished in Islamic lands today?
Al-Khalili tries to find an answer, but it seems there is no single conclusive reason. What I find interesting are two striking cases.
He quotes the famous Pakistani physicist, Pervez Hoodbhoy; the story about Quaid-i-Azam University in Islamabad, which houses the research centre where Hoodbhoy works. There are a few mosques on the campus, but not a single book shop.
More depressing is the fate of Abdus Salam, the physicist who in 1970 won the Nobel Prize together with two American scientists for their achievements in developing electroweak theory. Al-Khalili says that he has no doubt that Abdus Salam was the greatest physicist in the Islamic world of the past 1,000 years. He was a 'pious Muslim' who was exiled from his native land because he was Ahmadi. He died in 1996.
It was as though the light went out.
GOENAWAN MOHAMAD