Ahasuerus
Edition : Monday, October 12, 2020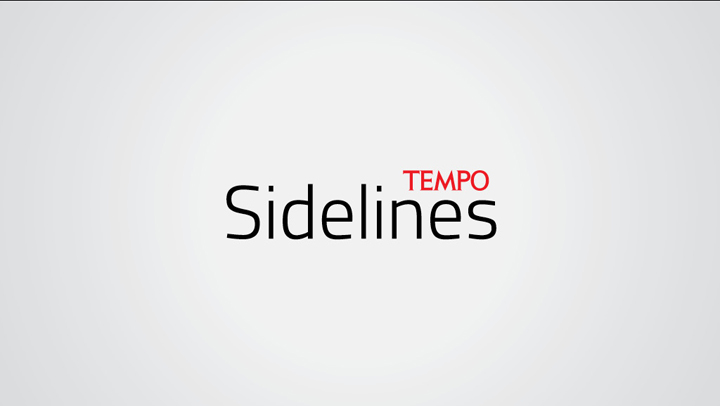 A strange name—the name of a foreign legendary character—is mentioned in a famous Indonesian literary work, but it is never clear why or who that figure is. We come across him in a poem by Chairil Anwar which thousands of us read for half a century.
Aku kira
Beginilah nanti jadinya
kau kawin, beranak dan berbahagia
Sedang aku mengembara serupa Ahasveros
Dikutuk-disumpahi Eros
Aku merangkaki dinding buta
Tak satu jua pintu terbuka
I think
This is what will happen
You'll marry, have children and be happy
While I wander like Ahasuerus
Cursed by Eros
I crawl blank walls
Without a single open door
I read this poem as someone brokenhearted attempting to put on a brave face, even though it comes across as self pity. But fascinating.
Critics, including H.B. Jassin, seemed delighted with the poem. No one had any problems with lines four and five in the first verse "...I wander like Ahasuerus/ Cursed by Eros..." No one questioned what the connection between 'Ahasuerus' and 'Eros' was other than rhyme. In Indonesia in the 1940s and 1950s readers of literature on the whole knew that Eros was the Greek god of love; but who on earth was Ahasuerus?
When I was still at high school, I found a two-volume book in my father's old cupboard. It had a thick cardboard cover, colored blue, with the title The Prince of India. There was a picture of a red cross with a garland of flowers and the crescent moon and star. The author was Lee Wallace (who I later knew as the author of the famous story Ben Hur). The book was about 1,000 pages thick. I wanted to know what was inside for quite some time, but I was hesitant. My English was rudimentary. When I finally did read it, haltingly, I still could not understand the story line very well: it required some knowledge of world history to follow the novel's twists and turns. All I did manage to get was the story of the wanderings of an old man full of mystery. He was called the 'Prince of India'. His ship landed in the middle of the night in an unnamed bay in Syria in the 14th century, and his story ended in the great war that ended with Constantinople falling to the Turks.
Over its slow narrative, the novel tells sparingly about its strange main character: it turned out that in that century the old prince had already lived more than 1,000 years, wandering over all corners of the earth. He cannot die. At the end of the story, he is killed by the forces of the Emperor Constantine, but then soon reemerges from the pile of corpses as a young boy. His name is not mentioned. But it is stressed that he is a Jew. Later I discovered that he was Ahasuerus. Jesus cursed him to live forever. Wallace must have adapted him from a legend that had been circulating in Europe since the 17th century.
The story went that on the day that Jesus was crucified, Ahasuerus, a shoemaker and citizen of Jerusalem, was present among the crowd watching the sadistic sentencing—watching and crying out "Crucify him!"' Jesus, after his torture, staggered up the hill of Golgotha, carrying the heavy wood that would be his cross. Ahasuerus approached and taunted Jesus: "Walk faster." Jesus replied: "Very well. But you will wait until I return!"
These words turned out to be a curse. Ahasuerus could not die. It is said that he will live until the end of time when, according to Christian belief, Jesus returns as Savior.
The story first appeared in a pamphlet printed in German in Leiden in 1602. The tale, which does not appear in the Bible, spread quickly. Religions, which live with the narrative power of metaphor and allegory, is threaded with expansive imagination. There are eight different versions of this Ahasuerus tale found in Germany from the same year. By the end of the 18th century, there were 40. The figure of the 'Wandering Jew' entered the imaginations of Europeans, in all kinds of forms.
Probably this imagining of Ahasuerus was linked to the view of 'Jews' among Christians: the Jew is the strange other, perhaps hoarding something magical and indicating disaster. This figure was sure to appear in different times and in different places, especially when religious life was dogged by conflict and misery. But Jews were not always depicted negatively. In The Prince of India, having been besieged by the Turkish army a few years earlier, the prince comes to Mecca. He goes on the Haj, resolving to become the 'umpire of religions'. He is disappointed by the unending conflict between Christianity and Islam; he sees in both these religions the 'parasitical worship' of Jesus and Mohammad, rather than God.
In Mecca, he feels useless. So he leaves for Constantinople. There, in the center of Orthodox Christianity, he is again unhappy. Emperor Constantine does not want to protect kidnapped Jewish girls, and in the war against Turkey, the Prince of India sides with Sultan Mehmet. The entire story of Ahasuerus is based on an unusual premise; eternal life is a curse. The unfortunate Jew has to witness one era after another, and every era holds violence. Throughout it all, he is the element that must be present continuously—along with unforgiven sin. This is an interesting theme, actually, which Chairil did not understand. He wrote his poem when he was 25. Two years later, he died.
W251bGwsIjIwMjEtMDYtMjUgMDg6NDQ6MzQiXQ