The Job Creation Flaws
IN the drawing up of the Job Creation Law, the House of Representatives (DPR) acted exactly like a furniture factory producing a wooden cupboard ordered by the administration of President Joko Widodo.
Edition : Monday, October 12, 2020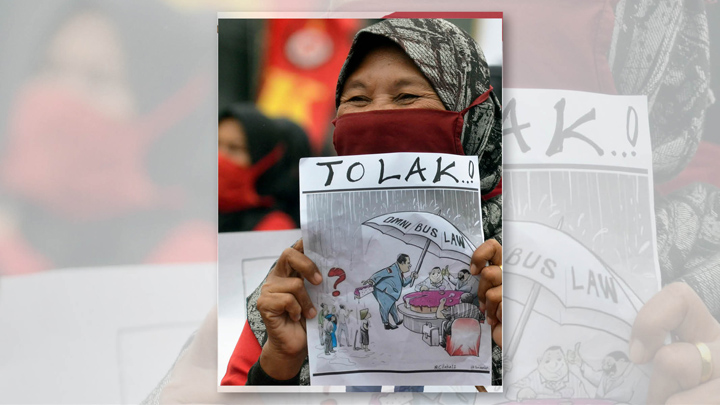 Exactly like factory workers, those members of parliament based their work purely on the design from the customer, completely ignored comparable models and stuck to the deadline set by the boss.
It is not surprising that the Job Creation Law passed by the DPR on Monday, October 5, inherited many flaws. The articles within it make possible the return of centralized executive power, satisfy the wants of the wealthy, marginalize the interests of wo
...
W251bGwsIjIwMjEtMDgtMDIgMjM6MzA6MTIiXQ