Indonesian Heritage Objects to Go Home
In a landmark statement in October, a Dutch state council urged for the unconditional return of heritage objects looted from its former colonies, including Indonesia. The Dutch government plans to pour the advice into policy in early 2021.
Edition : Tuesday, November 3, 2020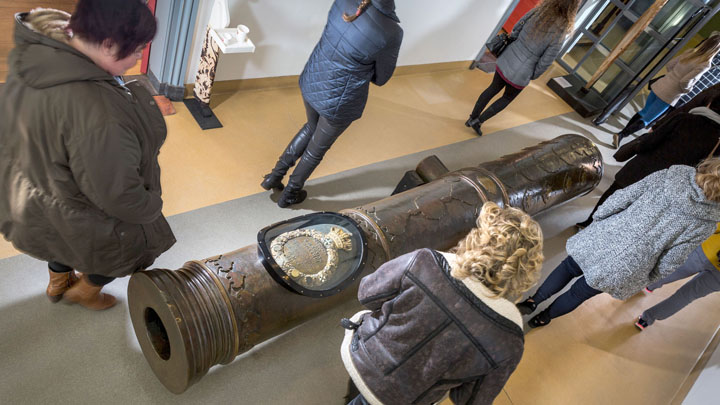 WHAT was stolen must be returned," was the message of Lilian Gonçalves, who chaired the Dutch Council for Culture (Raad voor Cultuur) in a report Colonial Collections and the Admission of Injustice. Gonçalves spoke in early October during the report's presentation in The Hague to Culture and Education Minister Ingrid van Engelshoven, who requested the advice.
The report underlined that "the recognition of injustice and the willingness to rectify it as far as possible should be the key principles of the policy on colonial collections in Dutch museums. The Netherlands must therefore be willing to return unconditionally any cultural objects looted in former Dutch colonies if the source country so requests."
Minister Van Engelshoven, answering written questions from Tempo English, said the report "offers clear keynotes for a new way of dealing with colonial collections." "From this starting point, I will work on new policies together with the cabinet in the coming period. We will do this with care, and cooperate on equal footing with the countries of origin," she said. Van Engelshoven aims to come out with these policies by early 2021.
Dutch museums have hundreds of thousands of objects originating from colonial territories in their collection. "Indonesia is mentioned most often as the country from which museums have cultural objects," the report said. One example is a massive 70-carat diamond, now in Amsterdam's Rijksmuseum, taken from the Banjarmasin Sultanate in 1859 when the Dutch defeated the kingdom. Leiden's Volkenkunde Museum has four-meter tall wooden double doors taken from the Badung Palace after the Dutch-Balinese war ended in 1906. The Naturalis Biodiversity Center in Leiden has bones of the million-year-old Java Man, unearthed in Central Java in 1891.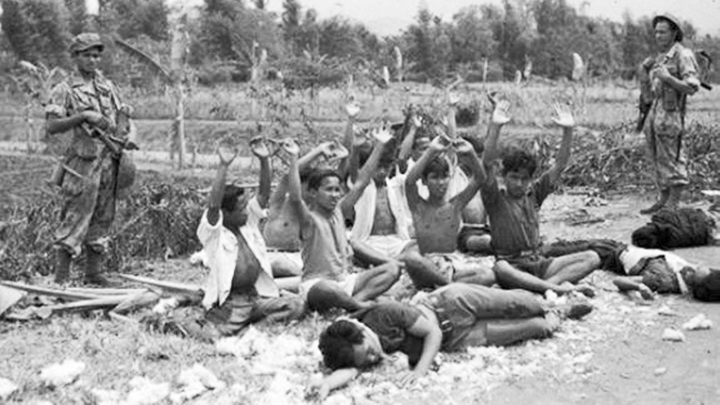 The Rawagede massacre incident./ LIPI Doc. (Rawagede)
W251bGwsIjIwMjEtMDQtMjEgMTQ6NTU6MDgiXQ
The Council's report bacame the headline news of several media when it came out. This is Not Ours said the front page of the Volkskrant daily, underneath a huge photo of the Banjarmasin diamond. The Gelderlander daily had the article Will Bronbeek Lose Its Looted Canon? It referred to a copper canon at the Bronbeek Museum, presented by Turkey to the Sultan of Aceh in the 17th century. Some 150 years later, it was taken by the Dutch military.
Heritage expert Jos van Beurden calls the advice a breakthrough, albeit with some footnotes. While Dutch museums said they stand behind the report, Van Beurden wondered of what their stance will be when they actually have to part with objects. Valika Smeulders, head of the Rijksmuseum's history department, assured Tempo English that the museum agrees with the report. "We hope the government will adopt the advice, which can result in policies that will make the return of objects possible." Out of the one million objects at the Rijksmuseum, the largest museum in the Netherlands, some 4,000 are believed to have colonial background.
The NRC daily reported that the Council's advice has rattled Dutch art collectors and traders, though no one dares to say this in public. "Cultural objects have become political items, which undermines their significance," a collector said. "What is love for me is politics for others."
Indeed, the return of some heritage objects have coincided with state visits. The most recent was Javanese Prince Diponegoro's kris, returned when King Willem Alexander visited Indonesia in March this year. In 1970 Queen Juliana, the king's grandmother, took along two Raden Saleh paintings from her own collection for her first visit to Indonesia. Since Indonesia's independence, there have been several attempts at returning Indonesian heritage object, including the so-called joint recommendations in the 1970s between the Netherlands and Indonesia. "However, until today, no return policy has been developed jointly with source countries," Gonçalves' report noted.
Indonesian art historian Aminuddin Siregar, who is doing a PhD at Leiden University, urges Indonesia to seize this opportunity. "We must be more proactive," he told Tempo English, pointing out that until now Indonesia has been very passive. In March 2019, the National Museum for World Cultures—which includes Amsterdam's Tropenmuseum and Leiden's Volkenkunde—already established a structure to process claims for the return of colonial objects. However, Tropenmuseum spokeswoman Coromandel Brombacher said in October that the museum has not received any claims so far.
Aminuddin also pointed to the Gonçalves' report's advice for more cooperation in training and knowledge exchange. "This should result into scholarships for young Indonesians who want to learn about art conservation and restoration."
The report also suggests establishing an expertise center on colonial objects, which could do research and create a database on colonial collections in Dutch museums.
LINAWATI SIDARTO (contributor, AMSTERDAM)
---
War Compensation for Indonesian Victims
"IT's peanuts!" said an angry Jeffry Pondaag of the Committee for Dutch Honor Debts (KUKB), a foundation in the Netherlands which has been striving for decades to hold the Dutch state responsible for crimes committed during the 1945-1950 independence war in Indonesia. He was reacting to a government statement on October 19, saying that it would pay €5,000 to Indonesians whose fathers were executed by Dutch soldiers during that war.
In a letter to the Dutch parliament, Foreign Affairs Minister Stef Blok and Defense Minister Ank Bijleveld-Schouten said that children who can prove that their fathers were summarily executed between 1945 and 1950 will be considered for compensation.
Three days later, however, Liesbeth Zegveld—a Dutch lawyer who together with the KUKB has helped Indonesian war victims file numerous suits—told the parliament that in its current structure, the government's offer would exclude hundreds of victims already on KUKB's list. The offer, Zegveld explained in her letter, stipulates that victims must make their petition known to the Dutch government between one and two years since the victims knew it was possible to do so.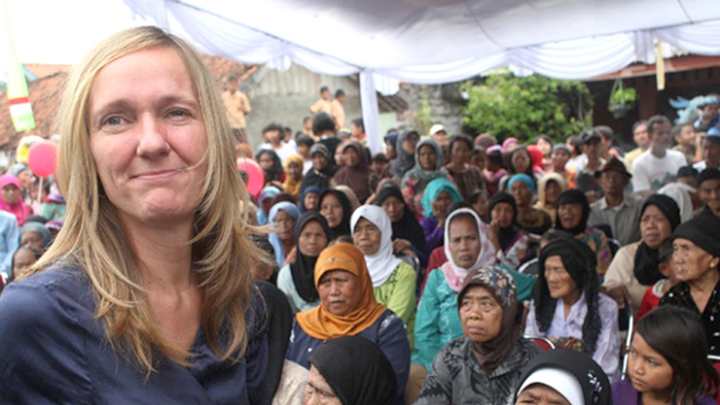 Liesbeth Zegveld/TEMPO/Subekti (Liesbeth Zegveld)
"For example, a victims' child who contacted the KUKB in 2015, but has not yet filed a suit against the Netherlands now, would not be eligible as that was more than two years ago," Zegveld told Tempo English in Amsterdam. In her letter to the parliament, she pointed out that between 500-550 children of those summarily executed have made contact with the KUKB, but only a handful have reached Dutch courts. "It is tragic that with this trick, there is no truthful recognition and sincerity in taking responsibility, and the justice connected to that, for these survivors of our post-colonial war."
In the past decade, widows and children of men killed by Dutch soldiers, including in the West-Javan village of Rawagede in 1947 and in South Sulawesi between 1948 and 1949, have launched law suits against the Netherlands in Dutch courts, supported by the KUKB and Zegveld. Zegveld first won such a case in December 2011, and since then she has filed numerous suits for 1945-1950 war victims, with accusations ranging from rape and torture to executions. These have resulted in compensations ranging from several hundred euros to €20,000. A number of cases are still currently in process.
Parliament member from the Labor PvdA Party, John Kerstens, told Tempo English that formalities should not stand in the way of justice, and added that he would ask the cabinet to reconsider, and scrap the time expiration issue.
Asked to comment about Zegveld's criticism, Defense Ministry Spokesman Klaas Meijer said in a written answer that the government cannot see in advanced if groups would be excluded from the regulation. "Each claim will be evaluated based on its individual circumstances and cross-checked with the requirements set in the regulation," he said.
LINAWATI SIDARTO (contributor, AMSTERDAM)