Yasmine Rubaya's Right to Reply
Tempo magazine of the July 13, 2020 edition, page 45, published an article entitled "Business Deal Gone Wrong".
Edition : Monday, Desember 7, 2020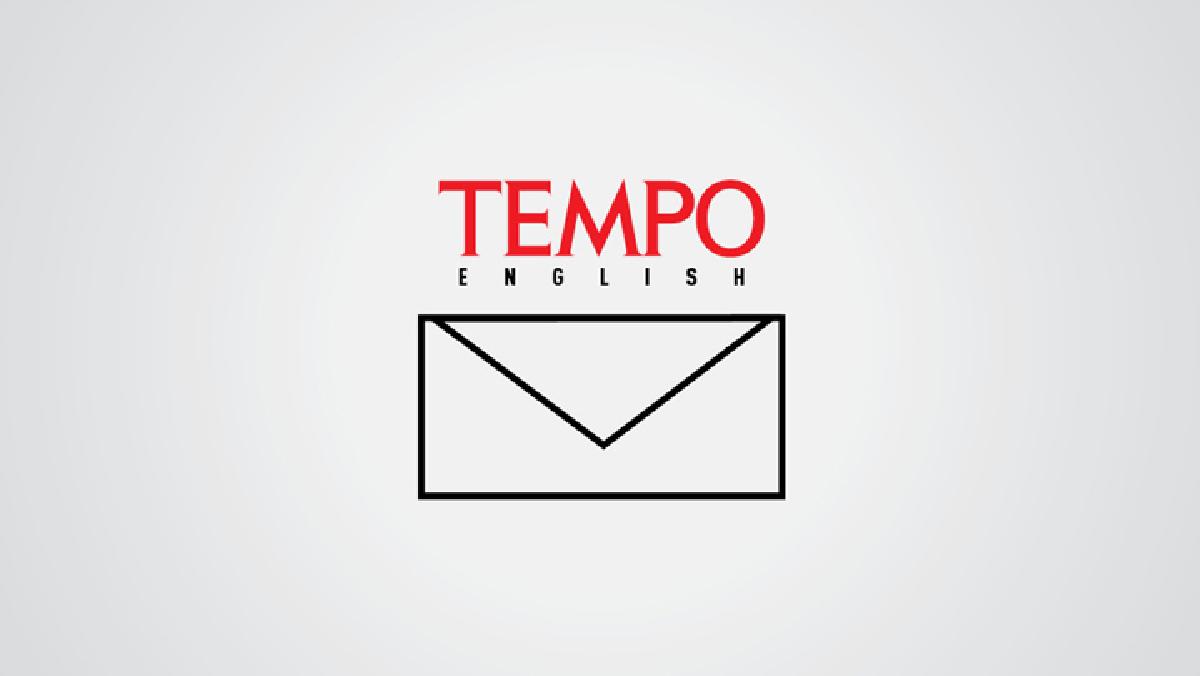 The article mention, "Donny's family remained captive in their own home until the next day. Kurnia then called the Qur'an teacher, and told her what happened. The teacher came with officers from the Gunung Putri Sector Police, who asked Yasmin and co, as well as Donny and Kurnia, to come to the police station. Initially, Yasmin and her gang refused."
We have an objection to the report. The article contain incorrect legal facts, one-sided, and corners our clients so that it breaches the principle of presumption of innocence. Our clients at the time were in Karawang, West Java, along with Ippiandy Mahmud to meet with a notary, Rafeldi.
For the balanced reporting, based on provisions in the Press Law, we request Tempo online publish our right to reply and clarify the misleading news.

CAESARIO DAVID KALIGIS S.H, M.H
KALIGIS & ASSOCIATES

The information was provided by many resource persons—Ed.

The Green Economy
THE world is moving in a better direction. The pandemic makes countries take another look at green development. Britain and China have announced their targets to achieve zero emission in 2050 and 2060. This is a good development because the climate crisis can no longer be ignored. It is concretely before our eyes.
The United Nations has recently announced that this year is the warmest on record. In fact, since March the world has ceased in production. Factories have halted their operations. It means that greenhouse gases in the atmosphere remain dense. Or the greenhouse gases have accumulated before the pandemic so that our atmosphere is filled with soot that makes the heat of the sun bounces back to our planet.
Greenhouse gases originate from the emissions of human activity, non-renewable energy use and deforestation. So, to prevent much worse climate crisis, it is the time for us to be more caring toward the Earth by adopting environmentally-friendly policies like those of Britain and China. As we know that disasters triggered by the climate change have frequently occurred: floods, storms and tornados.
It is the time to end extractive industries, namely investments that directly exploit natural resources. It is the time for our economy to process more products that do not endanger the environment. As a layman, I have no idea whether the national strategic projects launched by President Joko Widodo are in line with that principle or of the opposite.
Hopefully we soon aware and the Earth is protected from undertakings detrimental to it!

Aditya Hermawan
Yogyakarta
W251bGwsIjIwMjEtMDUtMDggMjE6MjU6NTYiXQ