Cheap Gas, Heavy Cost
The government is preparing a cooperation scheme with private companies to finance the gas pipeline project in replace of LPG. PGN and other business entities are innovating commercially.
Edition : Monday, Desember 14, 2020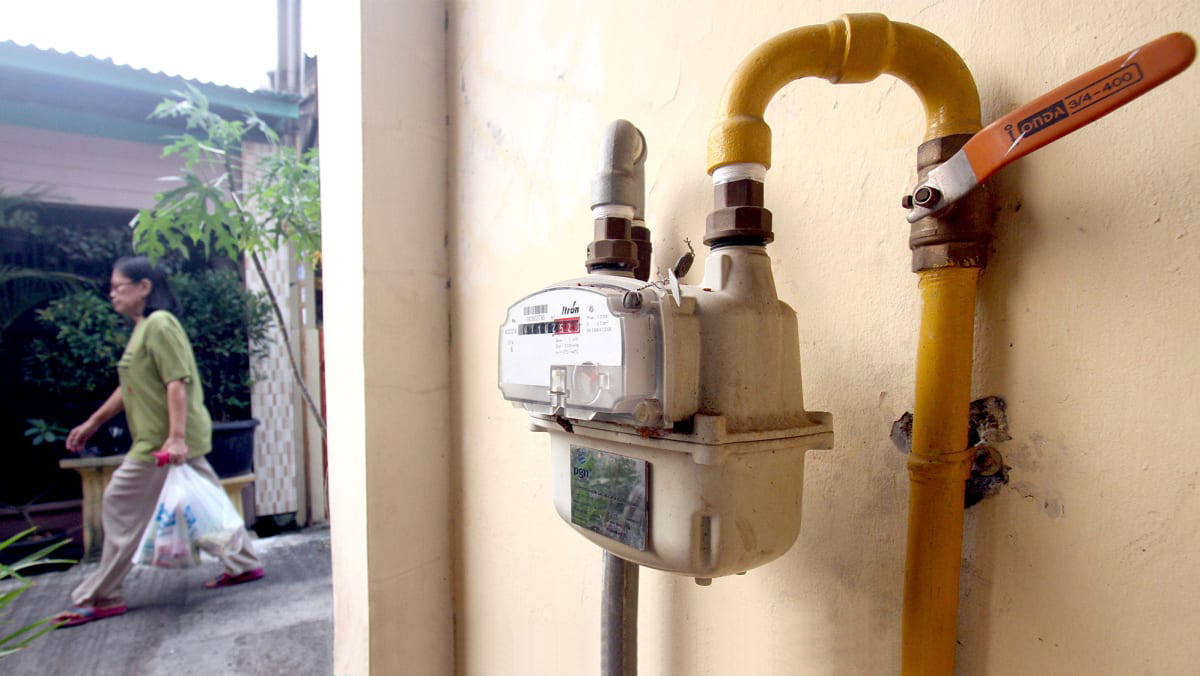 FOR Hanif Mantiq, there are two types of residents who regularly come to Jabar Energi's office in Depok, West Java. The first type is customers of the city gas network, coming to pay their monthly bills. The second type is residents asking to have their houses connected to the gas pipe network. "Sometimes there are demonstrations, people demanding for connection," said Hanif, Chief Executive Officer (CEO) of Jasa Sarana, Friday, December 11.
There is not much that Hanif can do. Since obtaining the right to manage the city gas network in 2011 from the central government, Jabar Energi—a subsidiary of Jasa Sarana—has only been able to operate the available network.
In 2011, the government built the gas pipeline network for 4,000 homes in Depok, precisely in the Beji and Beji Timur villages. Eight years later, the government added connections to 6,230 more houses in Beji, Kemiri Muka, Pondok Cina, Kukusan and Pondok Jaya subdistricts, all of which are middle-lower class households.
West Java Governor Ridwan Kamil has been trying to change this situation since last year. In February 2019, he wrote to the energy and mineral resources minister, asking for the regional government to be given an authority to finance the construction of a gas pipeline network. Ridwan Kamil, also known as Emil, wrote to the central government because the Regional Government Law stated that oil and gas affairs are under the authority of the central government.
The energy ministry welcomed West Java's request. The ministry is looking for the perfect scheme to incorporate local governments in building the gas pipeline network, which is known for being expensive.
W251bGwsIjIwMjEtMDUtMTIgMDg6NTk6NTIiXQ
Emil's proposal was included in the government's public private partnership (KPBU) scheme, "so that the impact can be more massive," said Alimuddin Baso, director of planning and development for oil and gas infrastructure at the directorate-general of oil and gas, on December 11.
This year the government has held a number of public tests of the KPBU scheme. Next year, the results will be submitted to the National Development Planning Agency and the finance ministry, including the KPBU project appointment and government support—such as the feasibility support. For Alimuddin and the government, the KPBU is a solution to the slow gas-for-households development problem. "Perhaps at the end of 2021 the KPBU projects will be ready," said Alimuddin.
The government is aware that in order to connect 4 million households by 2024, let alone 30 million households by 2035—as set out in the Energy and Mineral Resources Strategic Plan, the 2020-2024 Medium Term Development Plan, and the 2024 National Energy General Plan—they cannot rely solely on the state budget. From 2009 to 2019, the government has only been able to connect 537,940 households with gas pipes; 310,730 were done between 2015 and 2019. "We want to replace the use of LPG (liquefied petroleum gas) with jargas. But it costs a lot," said Djoko Siswanto, former director-general of oil and gas who is currently the secretary-general of the National Energy Council (DEN), on December 9.
The jargas Djoko refer to is the pipeline-based natural gas network. Years ago, the government has decided that jargas would be used as a substitute for the LPG, which is widely subsidized. Unlike LPG, which is made from propane and butane, natural gas is methane; abundant in domestic oil and gas fields.
Based on the provision of the Downstream Oil and Gas Regulatory Agency in November last year, the selling price of natural gas in the gas network for class 1 (modest) households is Rp4,250 per cubic meter. This is cheaper than the market price for the 3-kilogram LPG cylinder, which ranges between Rp4,511 and Rp6,266 per cubic meter, and partly subsidized by the government. Natural gas for mid-sized households is also cheaper than the 12-kilogram LPG cylinder, which is Rp6,000 per cubic meter compared to Rp9,398 to Rp12,531 per cubic meter.
Unfortunately, piped gas is not as practical as LPG cylinders. It takes a lot of capital to distribute it to households. Meanwhile, LPG does not require a large investment. In the form of liquid, LPG can easily be sold in propane tanks.
• • •

ACCORDING to the government's calculation, building 4 million connections of pipeline network would require Rp38.4 trillion. Initially, Rp4.1 trillion was allocated for the four-year state budget for gas network program, with a target of connecting 326,070 households. Due to the pandemic, that target dropped to 256,062 connections.
State-owned enterprises (SOEs) are able to contribute up to Rp6.9 trillion by building 50,000 connections in 2020 and 563,930 in 2021. This means that the remaining Rp27.4 trillion must be provided by another source: the private sector. This KPBU main rule that is being prepared by Alimuddin Baso.
City gas networks are formed by two business models. First, the network built by the government. After it is built, the government hands over its management to regionally-owned enterprises and SOEs. Only middle to lower class households will get free connection.
The second model is commercial connection. The dominant actor is the state gas company PGN, which has now become a gas sub-holding of Pertamina. As of December 31, 2019, the number of PGN's gas customers was 393,453 households. Of these, 199,388 households' connections were built using the state budget. This means that only 194,064 connections were built by PGN at commercial costs.
This year, PGN will add 50,000 independent connections through the GasKita Mandiri program. In November, they launched BerandaMas, a smart housing complex in Bekasi, West Java, which has integrated utilities. Each house is fitted with gas and fiber optic pipes, which are operated by PGNCOM—a subsidiary of PGN. "This is part of the Sayang Ibu program," said PGN CEO Suko Hartono at the end of November.
There is a simple innovation in the jargas and fiber optic program. Instead of establishing a network from the closest transmission pipeline point, PGN only built storage tanks around the housing complex. Then, from the storage tanks, PGN builds distribution pipes directly to houses. "It's cheaper and more efficient. Just refill the tanks," Suko said.
Suko said that PGN has spoken with several housing developers to continue the pilot project at BerandaMas. This is a follow-up to the memorandum of understanding between PGN and the Indonesian Real Estate Companies Association, signed in June 2019.
Regional-owned enterprises such as Jabar Energi have started looking for opportunities to independently offer commercial connections. Like Suko, Jasa Sarana CEO Hanif Mantiq said he had spoken with a number of developers who wanted natural gas to run in their housing units. "There are even developers in Jakarta we have talked to," said Hanif. "But we don't want to jump over the fence. (We will operate in) West Java only."
Jabar Energi has also started preparing independent connections for middle-lower class households as well as micro, small and medium enterprises (MSMEs). In November, they signed an independent connection financing partnership with Lumbung Dana Indonesia, a peer-to-peer lending company.
Lumbung Dana Indonesia is committed to providing up to Rp10 trillion to help finance gas pipelines for MSMEs and retail customers. "For five years, we are targeting to finance 1 million gas pipeline connections," said Rico Rustombi, founder and president commissioner of Lumbung Dana Indonesia, on Friday, December 11.
Hanif is confident that the independent connection financing for MSMEs and retail customers is the answer to the high cost of building gas distribution pipes. Jabar Energi calculated that the gas connection fee could reach Rp10 million per customer, a huge cost that constrained the central government's efforts to build gas networks on a bigger scale.
Khairul Anam